NSW posts national record of 92,264 new COVID cases as RATs recorded for first time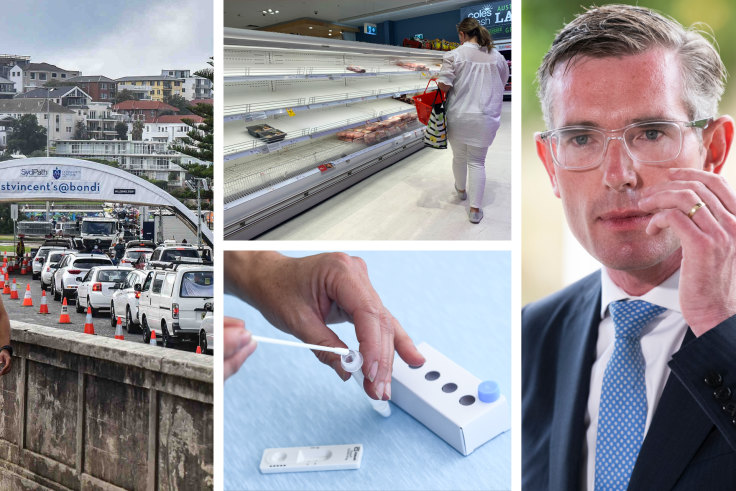 The number of new COVID-19 infections has skyrocketed in New South Wales as the state starts publishing data from rapid antigen tests.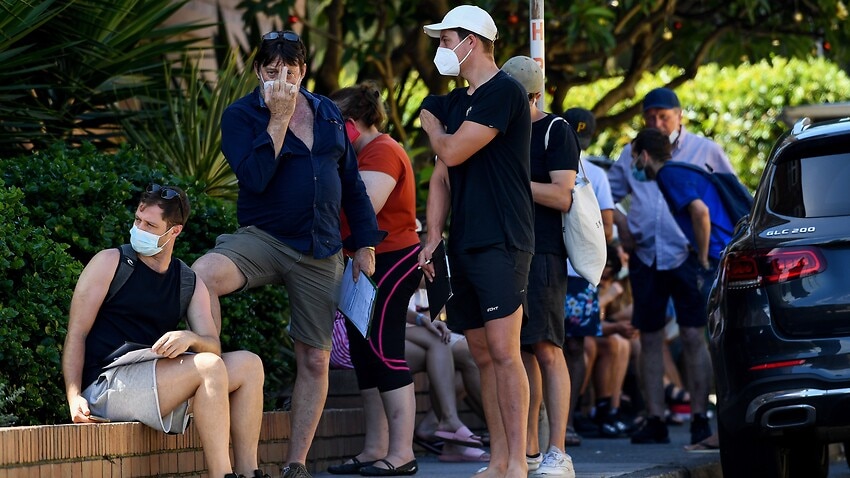 Members of the public queue for a COVID-19 PCR test at a clinic in Sydney. Source: AAP
New South Wales has posted a steep increase in COVID-19 infections, recording 92,264 new cases on Thursday, a national record, as it includes positive rapid antigen test (RAT) results in the figures for the first time.
The number represents a rise of 57,505 new cases from the 34,759 infections detected on Wednesday, as the state includes positive RAT results alongside PCR results.
Of the total cases reported, 30,877 tested positive on a PCR, while 61,387 tested positive on a RAT
There were 22 deaths in the state, its deadliest day of the pandemic so far.
There's an increase in the number of hospitalisations, too, with 2,383 number of patients currently in hospitals, up from 2,242 yesterday.
There are currently 182 patients in ICU.
Victoria, meanwhile, reported 37,169 new cases.
The state announced it had found 20,326 cases via PCR tests, while 16,843 people tested positive on a RAT.
There are currently 953 patients in hospital in Victoria, 111 in ICU, with the state reporting 25 deaths.
More to come.
Source: sbs.com.au