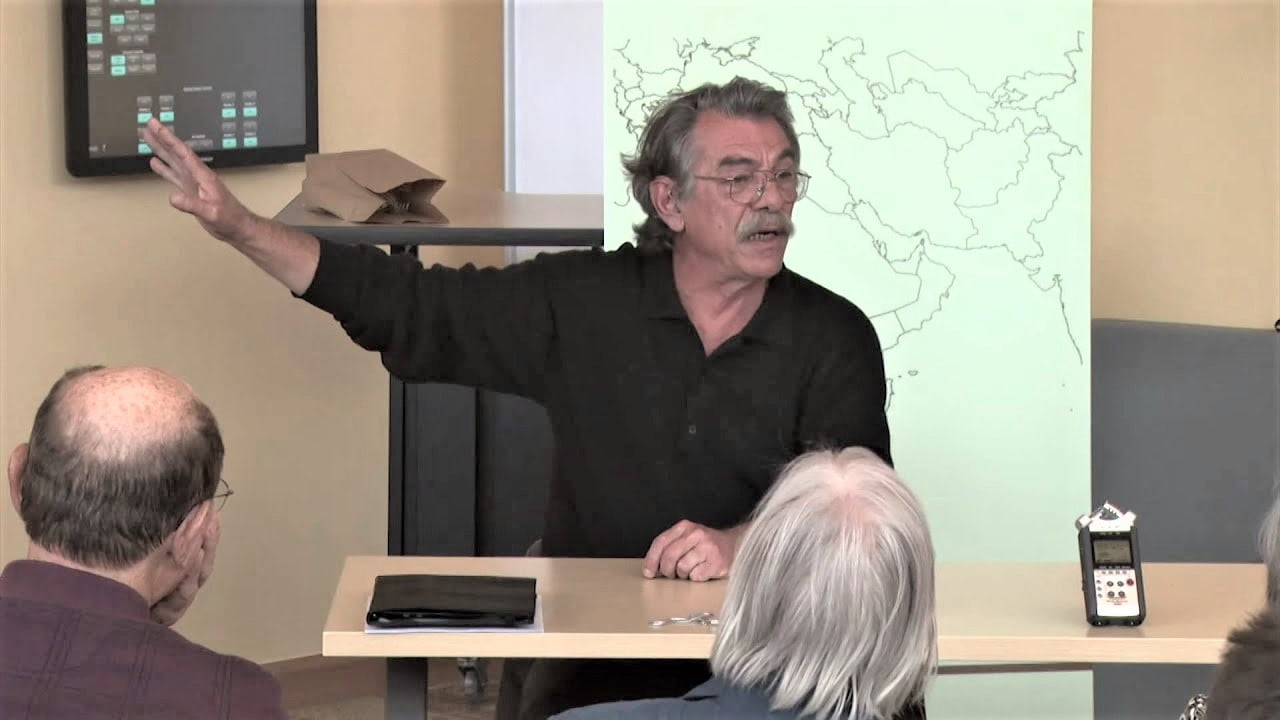 Chris Giannou is a Greek surgeon who travels to countries undergoing war to offer help by saving human lives in the world's most dangerous conflict zones. He currently lives in Monemvasia and works for the Medical School of the Kapodistrian University of Athens having decided to dedicate himself to imparting the knowledge and experience he gained by practicing medicine in war zones.
Giannou's parents have origins in Florina, but gave birth to Chris after migrating to Canada in 1949.
Since his early age, he wanted to be a doctor and help people. He later joined the team of the International Red Cross, serving as Head Surgeon of the organization up to December 2006.
Giannou studied at the University of Toronto Schools and McGill University. He later spent a year teaching in Mali and on the occasion of falling sick, he noticed the deficiency of medical facilities, equipment and proper conditions of training doctors and decided to experience the practice of medicine in the world's developing countries.
As a surgeon, he traveled to Afghanistan, Chechnya, Iraq, Lebanon, Liberia and Somalia. Although he had trained as a tumor surgeon, he began to develop a specialized expertise in war surgery.
He soon became known among humanitarian organizations for his excellent skills and professional efficiency. He's also reputed to be one of the few non-Palestinians to have sat as a member of the Palestine National Council and is noted for his work as the only surgeon during the Lebanese Shiite militia Amal's siege of the Palestinian refugee camp Satila, documented in Besieged: A Doctor's Story of Life and Death in Beirut.
In 1996, Chris Giannou worked for the surgical hospital built by the ICRC in Novye Atagi, Chechnya, treating thousands of war victims and is still operating successfully today.
"Sadly, wars carry on and victims multiply. Medicine is practiced under special circumstances and war surgery gets quite different when you need to know how to do your work lacking the help of traditional tools and technology. It certainly takes a lot of courage and sometimes I get scared too. Actually, everybody gets scared, but you need to keep calm and retain self-control in war conditions", Giannou has stated in an interview with Ethnos newspaper.
The documentary On the Border of the Abyss covers his lifetime of work in helping less-fortunate people and war surgery in conflict zones and was aired in 2002 under the title War Surgeon: Chris Giannou by the Canadian television station TVO.
Moreover, Giannou is the lead author of the War Surgery book published by the International Committee of the Red Cross and in 1991, he was inducted as a member of the Order of Canada.
Source: ellines.com