Church
The ordination of Bishop Kyriakos of Sozopolis in Sydney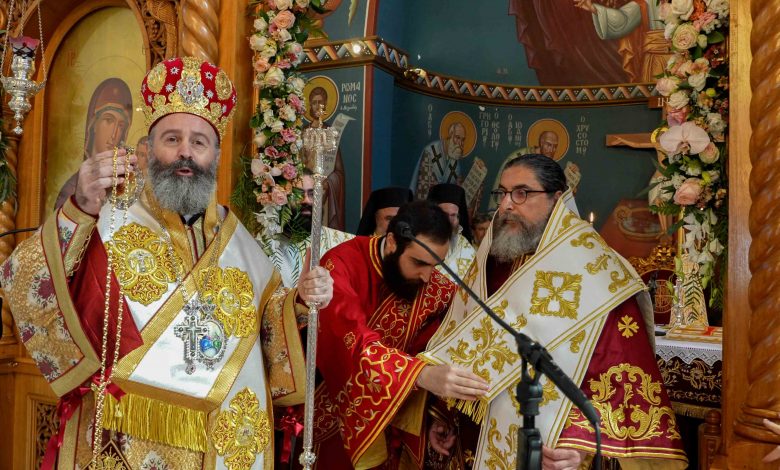 Born in martyric Cyprus, as a young child he follows his parents who immigrated to Australia and settled in Melbourne. As an adult, he turns to the Church and enrolls in St Andrew's Greek Orthodox Theological College in Sydney. After this, he leaves for Mount Athos and dedicates himself to monasticism and the ascetic way of life. Returning to Australia, he serves with devotion, and under difficult circumstances, at the Holy Monastery of St George for 23 whole years. He confesses thousands of people and comforts their souls in a unique and discreet way. From last year, responding to the call from his Archbishop, he continues his splendid ministry by serving at the Parish of The Resurrection of our Lord, Kogarah, until the end of August of this year when he is worthily elected Bishop, with the title of the once glorious Diocese of Sozopolis by the Holy and Sacred Synod of the Ecumenical Patriarchate.
In summary, this is the journey and blessed ecclesiastical course of the newly ordained Bishop of the Holy Archdiocese of Australia, His Grace Bishop Kyriakos of Sozopolis who, henceforth, assumes the duties of Archiepiscopal Vicar at the Archdiocesan District of Melbourne.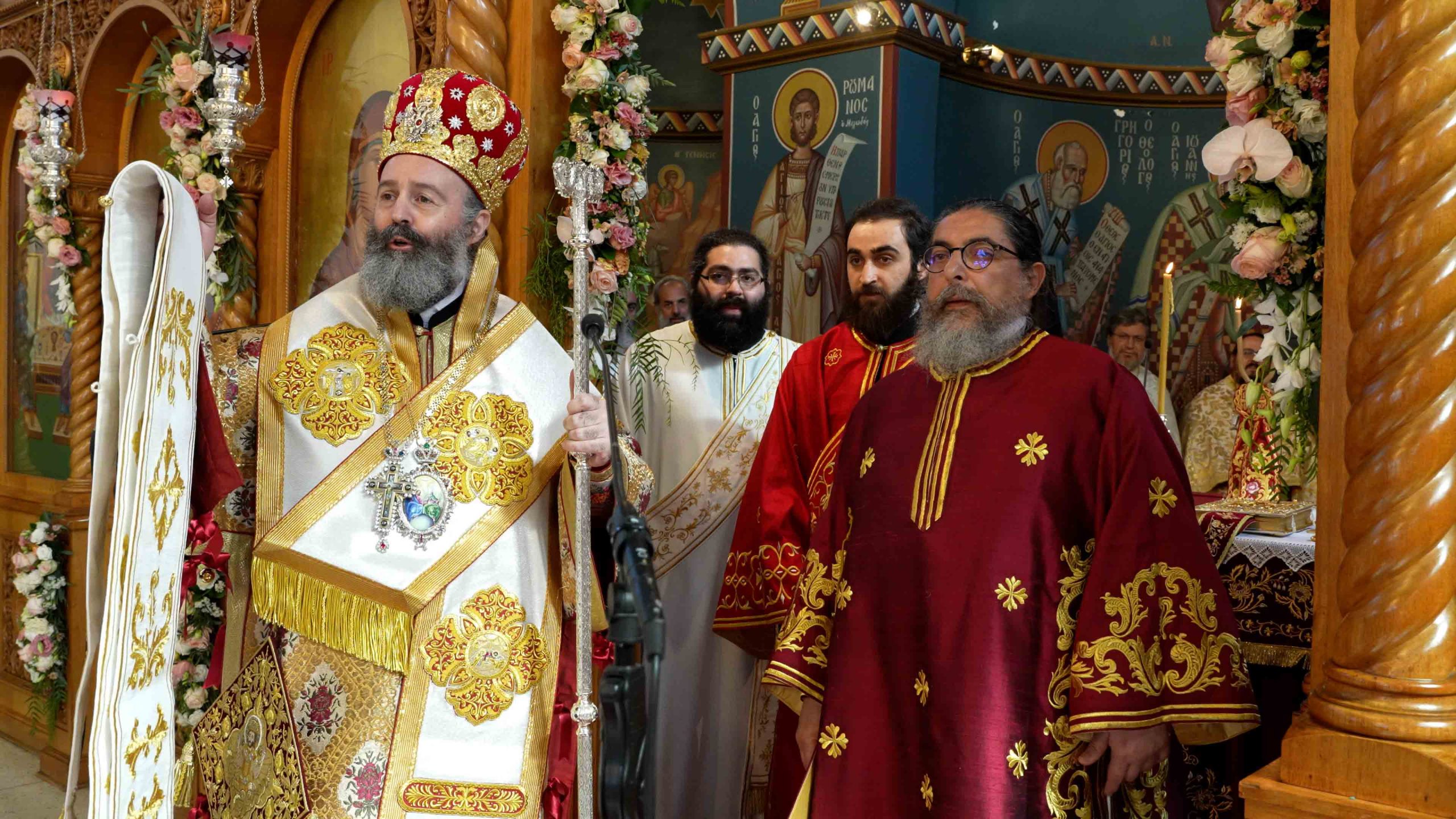 His ordination took place at the Holy Parish of St Nicholas, Marrickville in Sydney on Saturday, 13th November, on the feastday of St John Chrysostom. In an emotionally rich atmosphere, His Grace Bishop Kyriakos received the hierarchical mitre and crosier (staff) from the hands of His Eminence Archbishop Makarios of Australia, in the presence of His Eminence Bishop Ezekiel of Dervis, their Graces Bishop Iakovos of Miletoupolis, Emilianos of Meloa, Elpidios of Kyaneon and Silouan of Sinope, as well as clergy and faithful from Sydney who, with great enthusiasm, called out "Worthy" and fervently wished this for the new hierarch.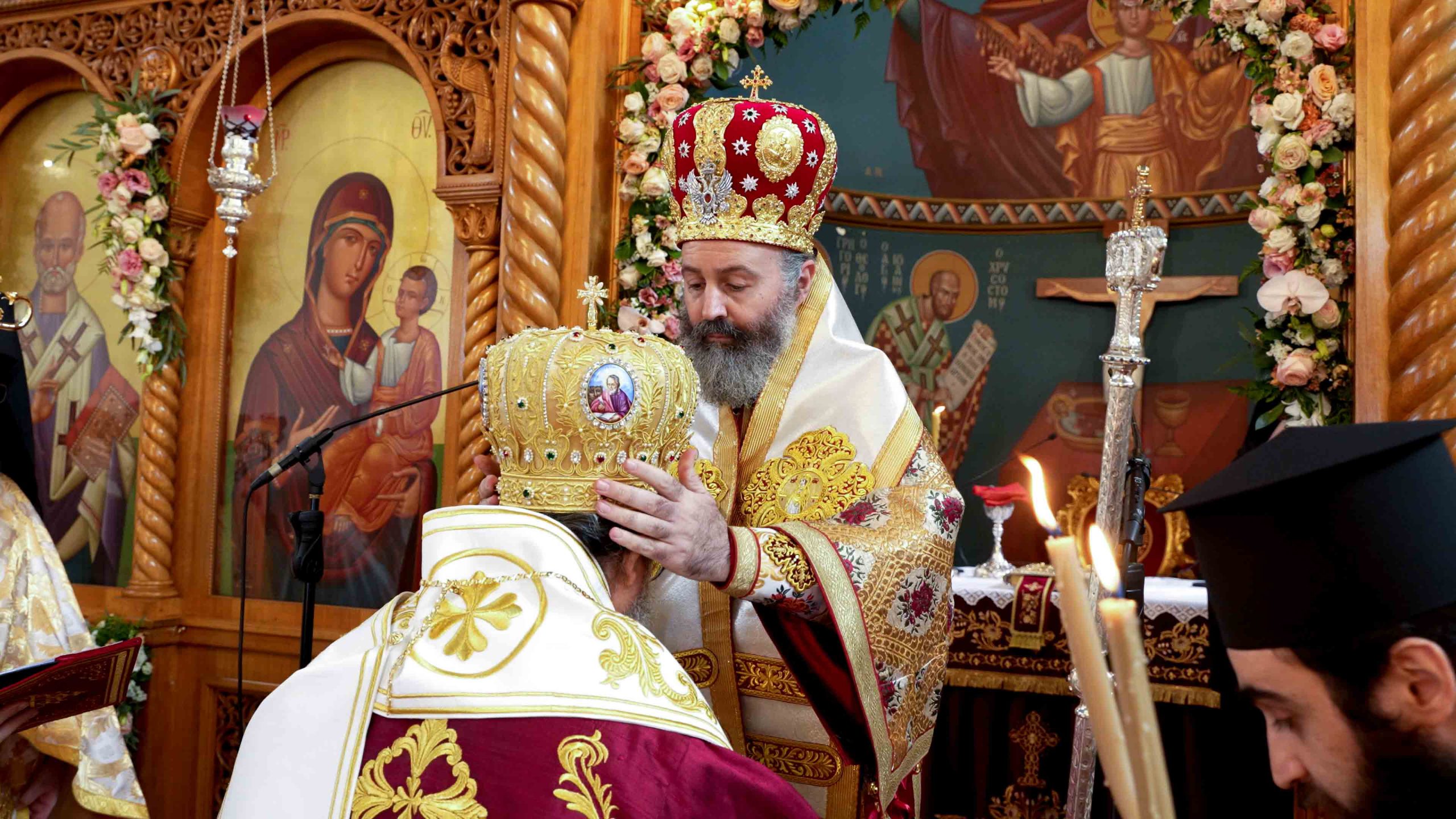 In his speech, His Eminence Archbishop Makarios addressed His Grace Bishop Kyriakos with words of love and deep respect. "Your blessed journey, so far," he said, "sends a great message to all of us: that a life left in the hands of Christ becomes a mystery, which holds peaceful and graceful surprises. The hitherto humble and lowly monk, Fr Kyriakos, who has demonstrated to have never sought any promotion or office in his life; who had nothing to do with being a "careerist clergyman", is called today to take on the highest position – that of a bishop. We thank the Triune God from the depths of our being because such clergymen exist, with your eminent qualities and spiritual calibre. This is something that not only I and my fellow bishops recognise but it is a common testimony among many about you: the grace of God has overshadowed you and the sanctity of your life has made its mark in the consciousness of the faithful of the Holy Archdiocese of Australia."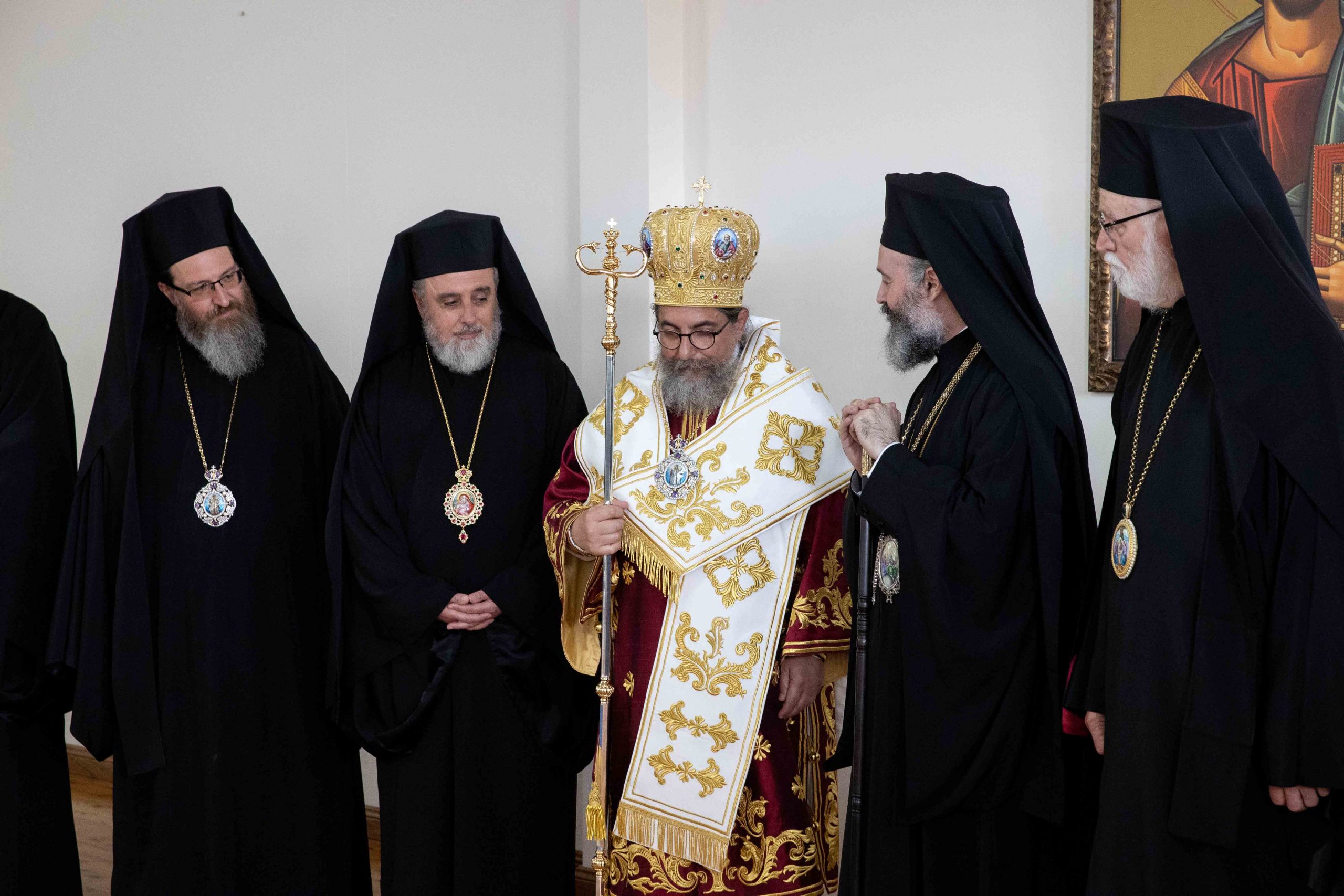 Addressing paternal advice and admonitions to the new Bishop, His Eminence stressed that, "every Bishop must take care, with his presence and his life, to exude and inspire the love of the Gospel and the correct faith in the Orthodox doctrines, and to work for the unity and peace of the local Church." Moreover, the life of a Bishop "should be a testimony to the glory of God, but in the face and life of other people," His Eminence said and continued, "If Christ becomes a personal and exclusive affair then we have failed in our ministry. The success of every Bishop is for his life to help other people be reconciled to Christ and to be united with Him."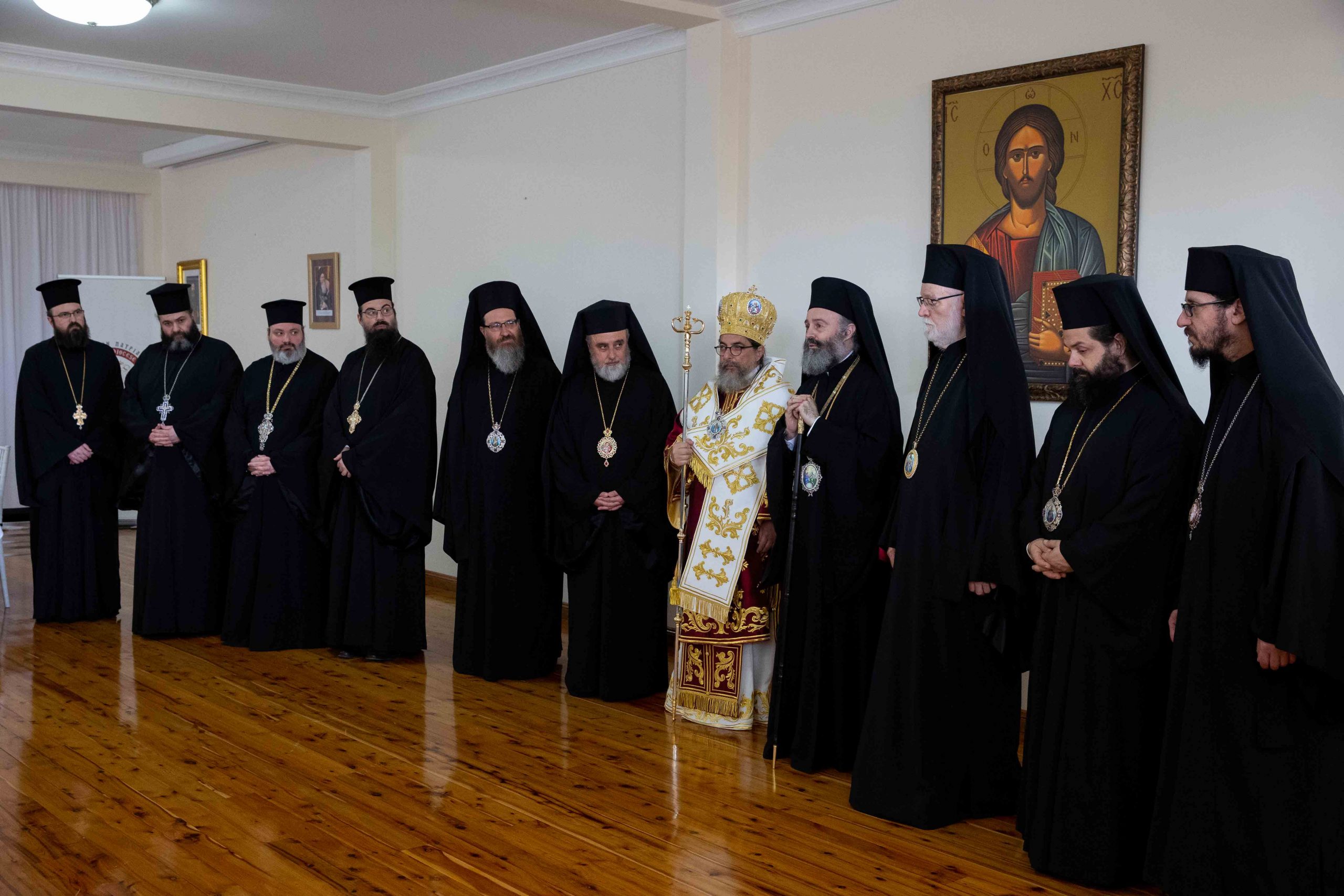 Elsewhere in his speech, His Eminence referred to the historic Diocese of Sozopolis, whose title the newly ordained Bishop bears and, in conclusion, reminded him of the last words of St John Chrysostom: "Glory be to God for all things", a phrase, he stressed, which is a deadly blow to the devil. "All of us in the Church must strive to reach the point of spontaneously and peacefully exclaiming, 'Glory be to God for all things' at the end of our lives," he said in closing.
For his part, His Grace Bishop Kyriakos, speaking from the heart and emotionally charged, first referred to the time when he was ordained a priest in "The Garden of Panagia" and he remembered a phone call he received from his late mother, who thanked him for the honour he had given, through his priesthood, to his parents. "These words have accompanied me ever since and I ponder the importance of this honour. So, at this time, this honour belongs to my parents. I invoke their blessing and prayers, today, from the heavenly Kingdom of God, where they rest", said the new Bishop, being unable to hide his overwhelming emotion.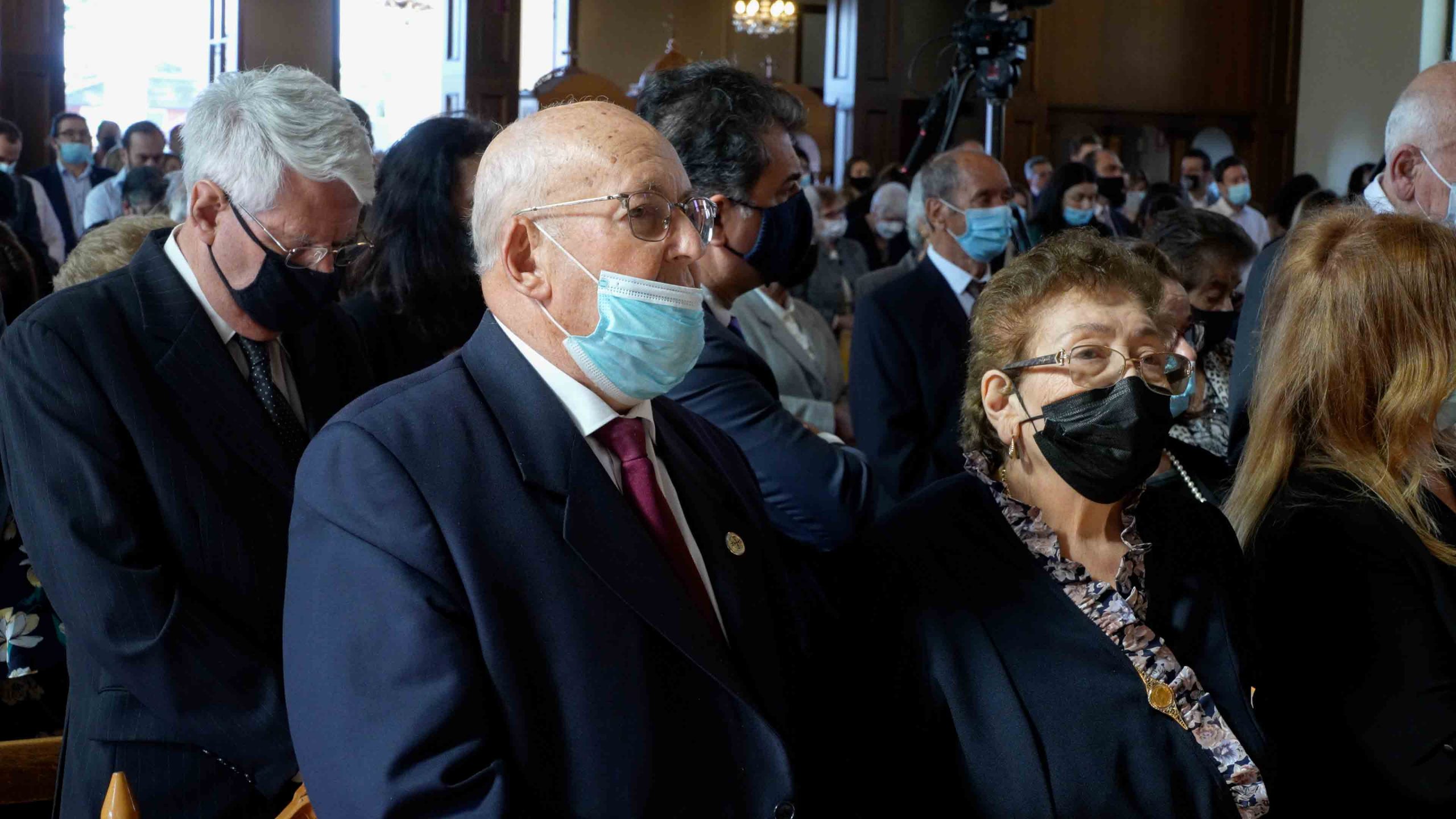 He then expressed his gratitude to Ecumenical Patriarch Bartholomew and the Holy and Sacred Synod for his election as Bishop, while pledging to serve the Church and the martyric Ecumenical Throne with self-sacrifice, obedience and love. He also thanked the Hierarchs and Clergy of the Holy Archdiocese of Australia for their support and love, and made special mention of His Grace Bishop Chrysostom of Rodostolus, who ordained him deacon and priest, as well as to the Abbot of the Holy Monastery of Stavronikita on Mount Athos, Elder Tychon, the Abbot of the Holy Monastery of Iviron, Fr Nathanael, and its former Abbot, Fr Vasilios Gontikakis. He also did not fail to thank all his spiritual children, mentioning in particular the people of his parish in Kogarah, as well as his family, who were always by his side, during both the joys and difficult times of his life. Finally, with feelings of filial love and respect, he addressed Archbishop Makarios, noting: "Love has been your message since the day you arrived in Australia and, faithful to your enthronement speech, you serve the people of God with love and give love to all without exception through your daily life, without pretending, without having any difficulty, because Christ is simply the central guide of your life."