The final US troops have left Kabul, ending 20-year military presence in Afghanistan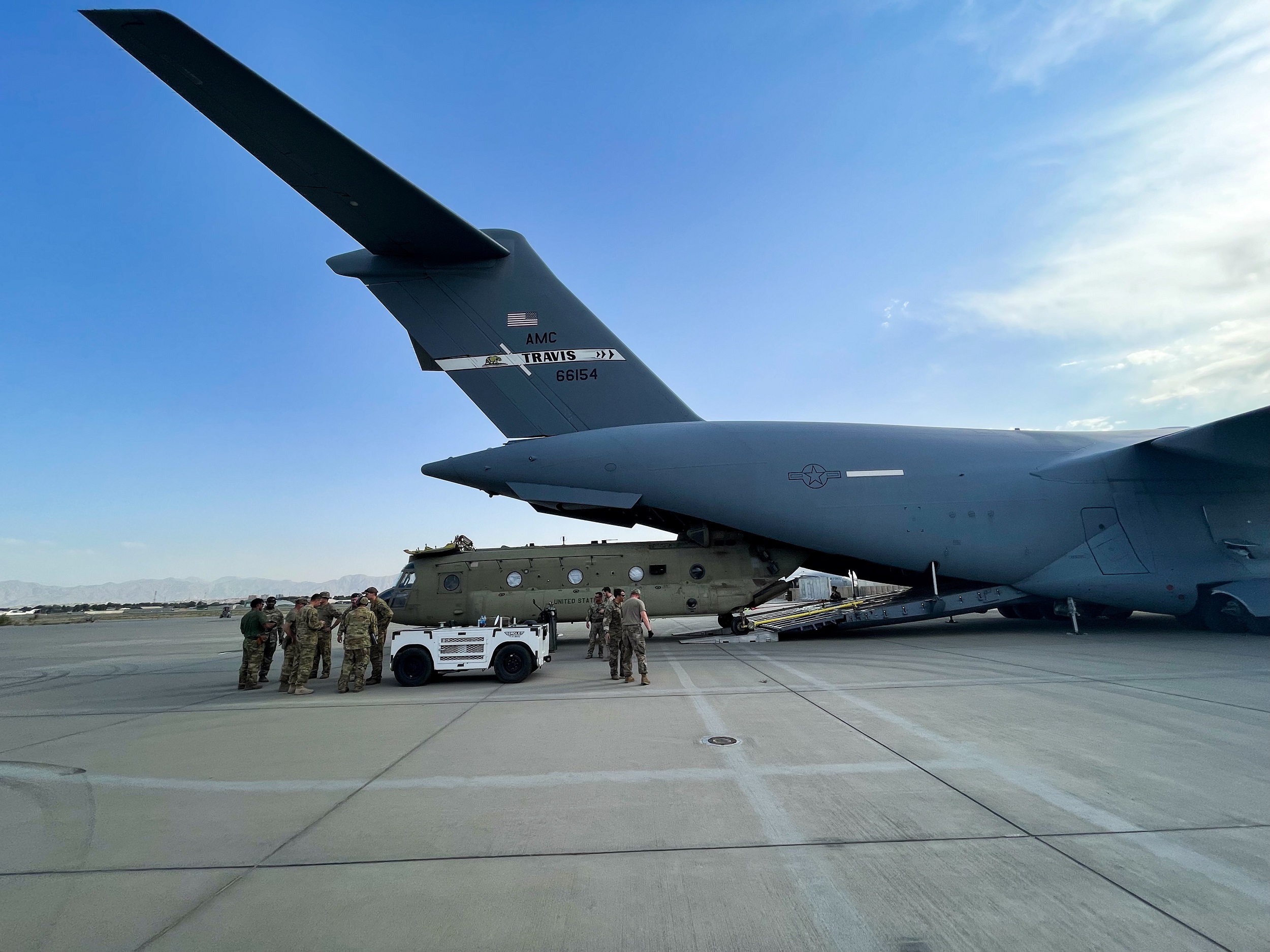 The United States has completed the withdrawal of its forces from Afghanistan, the US military says, nearly twenty years after it invaded the country following the September 11 attacks in 2001.
Marine General Frank McKenzie, the head of the US Central Command, made the announcement at a Pentagon news briefing after the last troops sent to evacuate Americans and Afghans at risk following the Taliban's return to power flew out of the capital Kabul.
The last flight, a large C-17 military transport, took off from Hamid Karzai International Airport one minute before midnight on Monday Kabul time, General McKenzie said.
US President Joe Biden set a deadline of 31 August for the withdrawal earlier this year.
The final flight took place under heavy security following two attacks on the two-week evacuation operation by a regional affiliate of the self-proclaimed Islamic State – one a suicide bombing that left more than 100 people dead, including 13 US troops.
General McKenzie said the Taliban had been "very helpful and useful" in conducting the evacuation and the final flights, despite the deep enmity between the two sides.
The final departure also took place shortly after US anti-missile defences intercepted rockets fired at Kabul's airport.
The US and its NATO allies failed to anticipate that the Taliban would so quickly conquer the country and were forced into a hasty exit.
They leave behind thousands of Afghans who helped Western countries and might have qualified for evacuation.
Australia's final troops left Kabul last week just before Thursday's IS-K attack.
Source: sbs.com.au