Community
Sydney's 'Little Greece' celebrated 200th anniversary of 1821 Revolution with events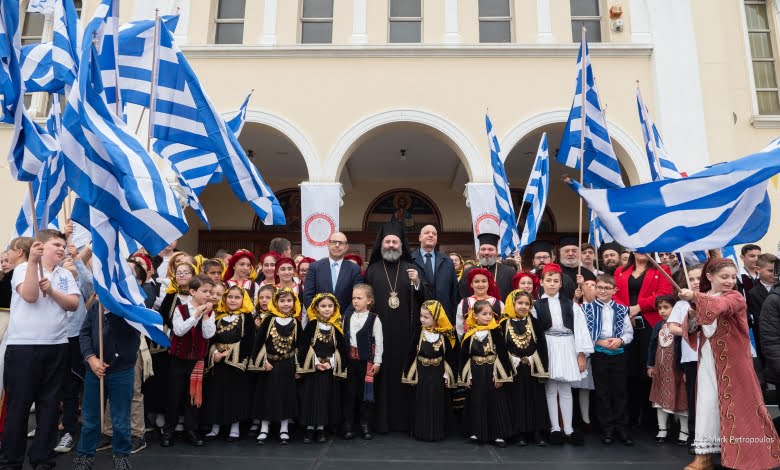 The commemorative events of the Greek diaspora of Marrickville, the "Greek-dominated" suburb located in the heart of Sydney, proved those who inspired the name "Little Greece" true. It is reminded that the Inner West City Council gave the green light for the renaming of an area in the heart of Sydney to "Little Greece."
On the Sunday of the Samaritan Woman, May 30, the 200th anniversary of the beginning of the Greek Revolution of 1821 was celebrated in the Church of Saint Nicholas in a magnificent event.
The event, which was held under the auspices of the National Committee of the Archdiocese of Australia, was attended by Archbishop Makarios of Australia, who officiated the Orthros and presided over the Hierarchical Divine Liturgy. During the Divine Liturgy, the Archbishop ordained Fr. Nicholas Bozikis as Protopresbyter of the Ecumenical Throne.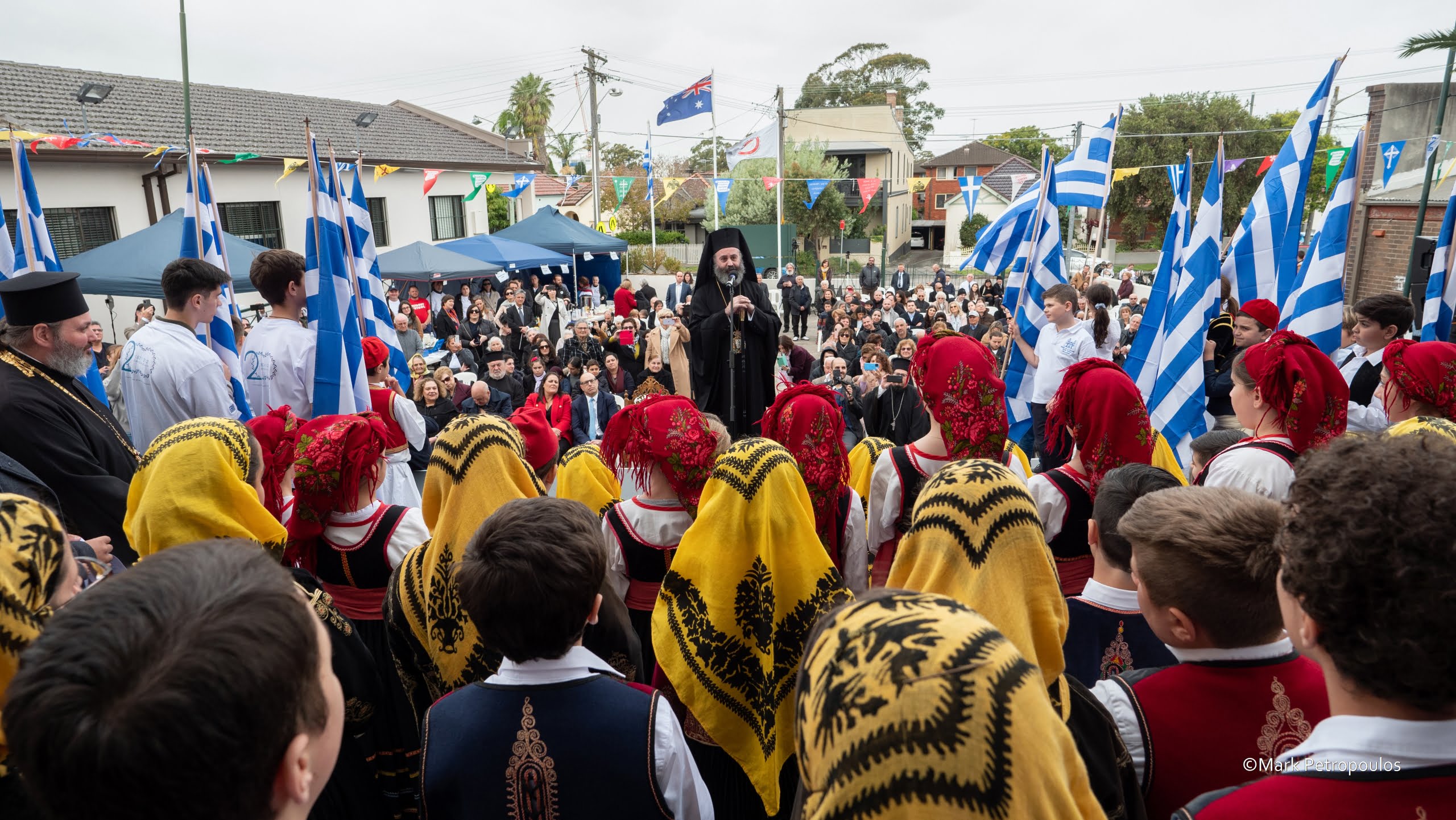 After the Divine Liturgy, the rich cultural program was presented in the flag-decorated courtyard of the church, which included poems inspired by the Revolution of 1821 and the National Palingenesis, as well as anniversary songs and traditional Greek dances.
Against a background of blue and white with feelings of excitement and pride, the children and young people of the Greek Diaspora honored the struggles of their ancestors, the history, the values and the traditions of their nation.
The event was attended by the National Metropolitan Choir of Australia, which was established on the initiative of Archbishop Makarios, and the Choir of the Christian Youth Association of New South Wales. In fact, the National Metropolitan Choir, under the direction of Themos Mexis, performed, among other things, the national anthems of Australia and of Greece.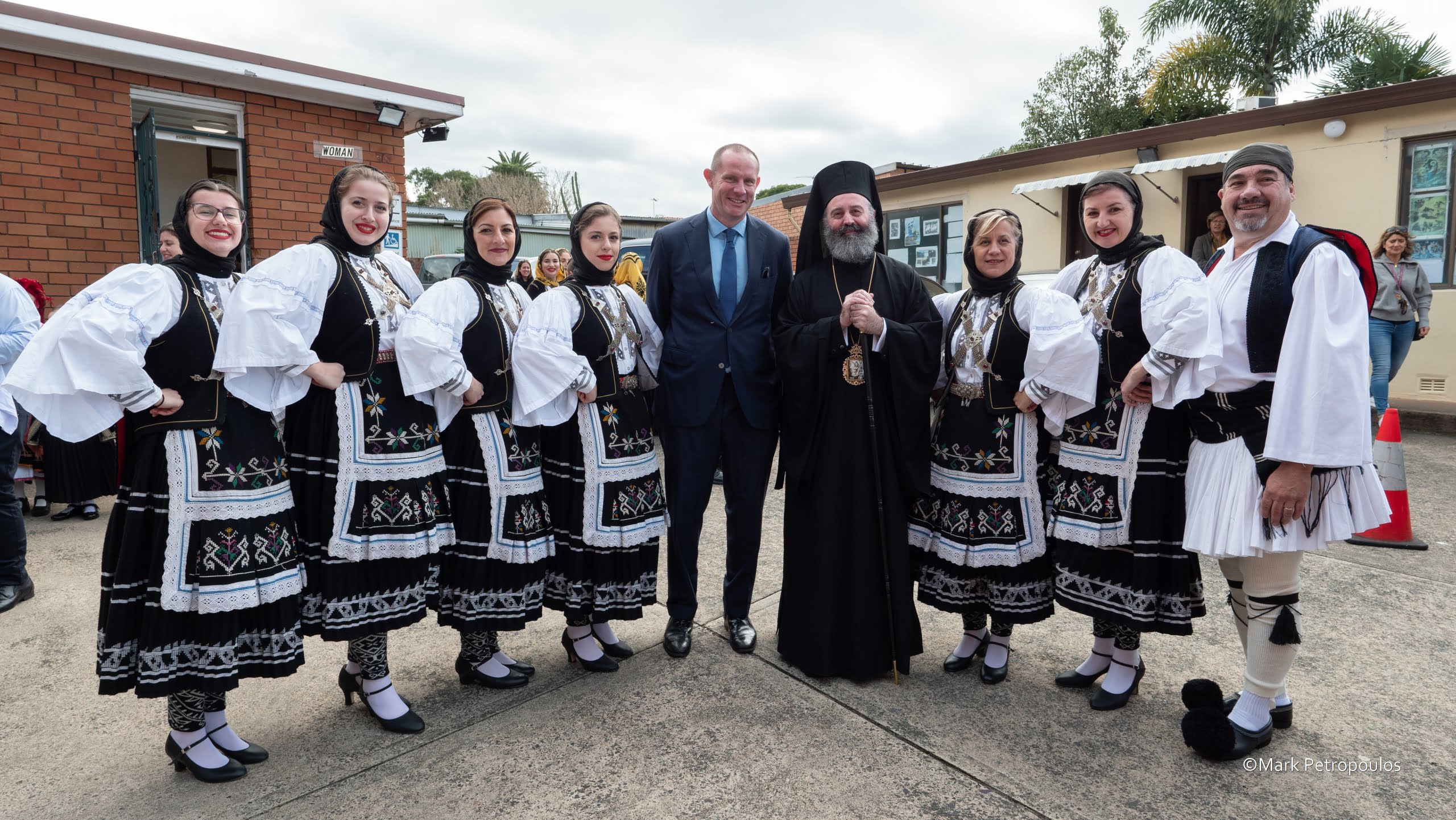 It is noted that greetings were addressed by the Greek-Australian Senator Peter Poulos, who represented the Premier of New South Wales, Gladys Berejiklian, the Mayor of Inner West, Darcy Byrne, and Konstantinos Giannakodimos, on behalf of the Greek Consul General, Christos Karras.
At the end of the event, Archbishop Makarios referred to the new generation as a priority. "Our children are not just the future, but our wings, with which we can fly and go ahead," he said.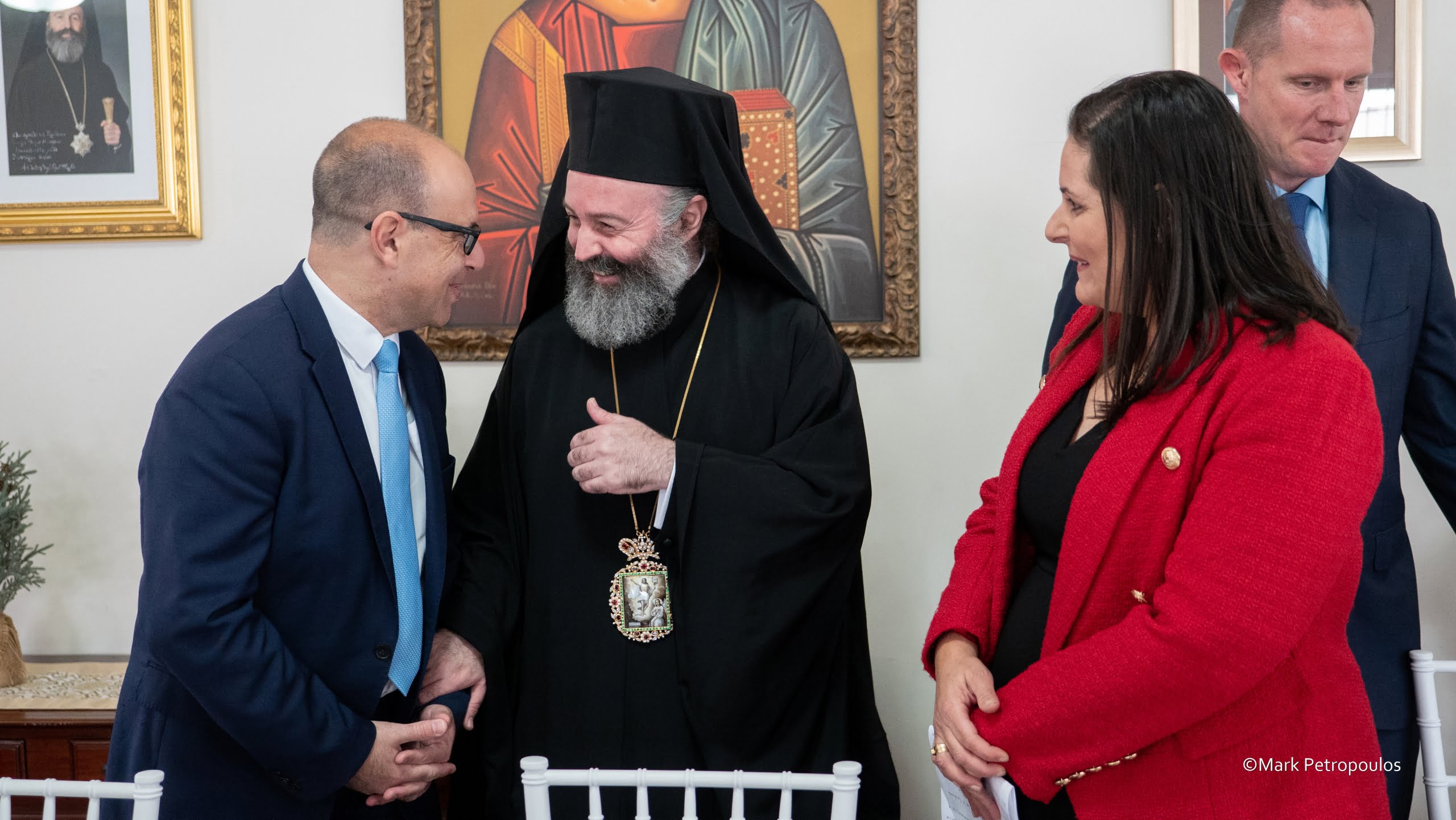 Addressing the young people and, full of emotion, exclaimed: "I am proud of you. You are real Greeks because you have the Greek passion and the Greek Orthodox Christian faith in your heart." In closing, he urged them never to forget that in their veins flows the blood of those who were martyred for the Faith and of those who fought for the Homeland.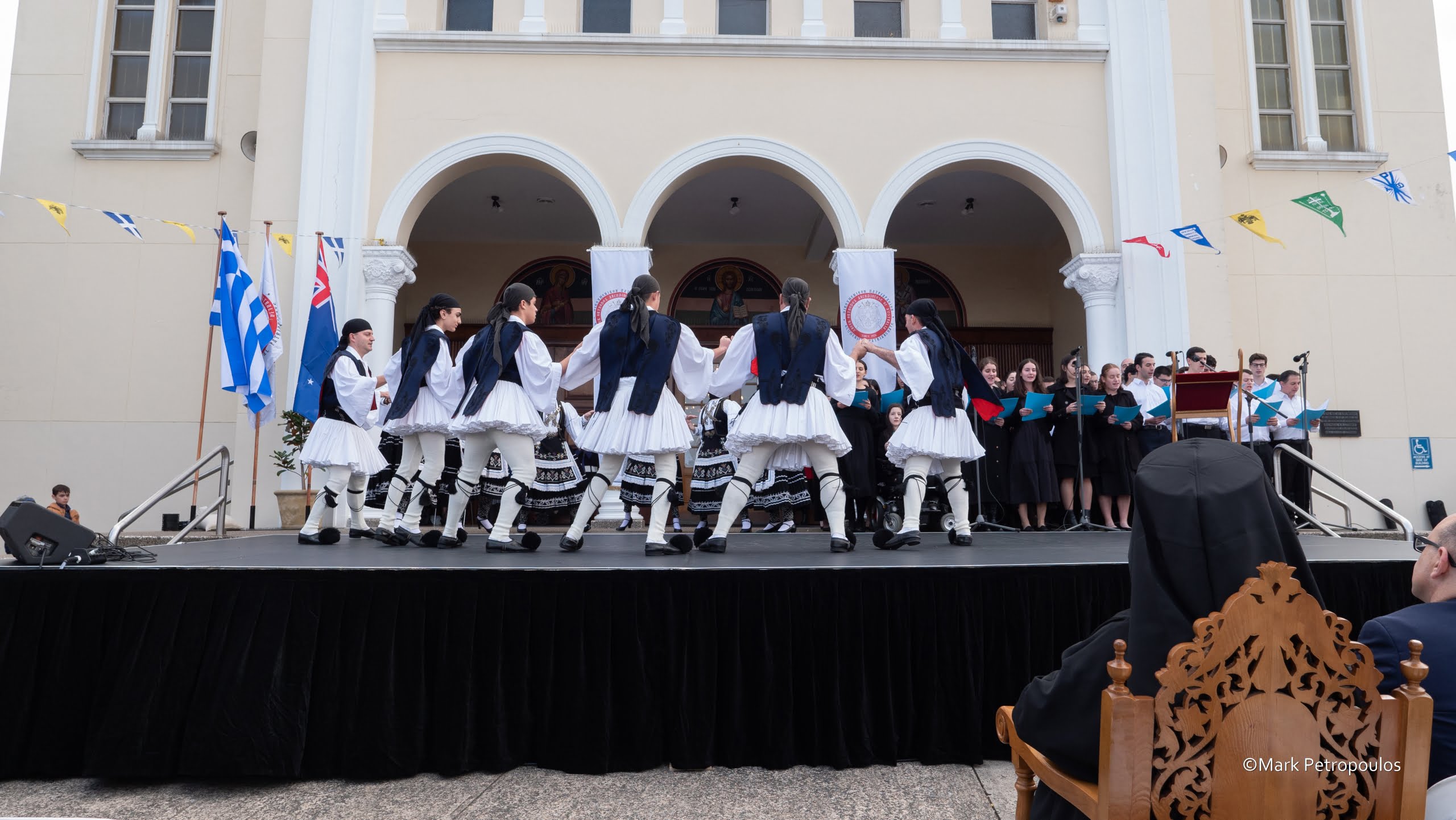 The Archbishop also congratulated and thanked those who contributed to the organization of the anniversary event, especially praising Archimandrite Fr. Christodoulos Oikonomou, Head of the Parish of Saint Nicholas.
He spoke of a wise, hardworking and blessed clergyman, and wished God to give him strength and courage so that he could continue to serve for the sake of the Church and the Homeland.