Survey: Greek smokers request better access to information on how to quit smoking cigarettes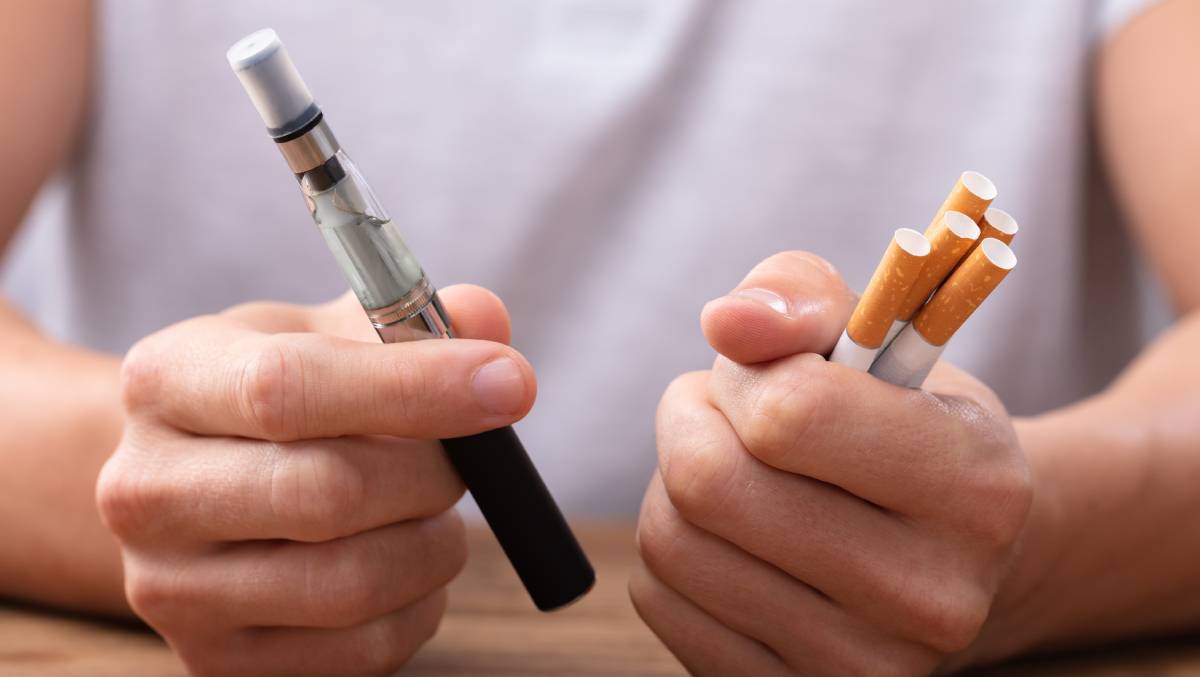 More than eight out of ten smokers (82.9%) say that they don't have the information they need on alternative smoking products. That's a high percentage, especially considering that 88% of those surveyed believe that reliable information about those alternatives should be easily accessible.
The urgent need for more easily accessible, scientifically supported information on smoking alternatives and how to quit smoking was highlighted in the results of a nationwide survey, conducted in March by the market research firm Marc for the tobacco products company Papastratos, titled "Pandemic, Lockdown and Smoking – Habits and Social Trends."
In a survey of 1,200 smokers, chosen from households in both urban and suburban areas, more than half said they did not know enough about ways to quit smoking or the benefits of doing so. The situation was worst among young smokers, with 61.7% of those aged 21-34 stating they didn't know enough.
The CEO of Marc, Thomas Gerakis, said that "the biggest problem revealed in this survey is what I would refer to as a lack of information. And I believe that the problem is even bigger than what we can see in this research, because it's very difficult to admit to not knowing something."
Despite this lack of information, Greeks seem to have embraced some alternatives to smoking. At present, 45.6% of the population believe that alternative smoking products are less harmful to health than cigarette smoking, with the highest rates being recorded for the 21-to-34 year-old age group (60.9%), and for those people with higher education (51.2%).
How the pandemic has affected smoking
Exacerbating this situation is the Covid-19 pandemic; 27.7% of the smokers surveyed (a figure which would represent approximately 600,000 of the smokers in Greece) said that they have been smoking more during the pandemic, and 7.1% (representing approximately 153,000 people) who had quit smoking before the pandemic took it up again. Most likely to be smoking more frequently were the unemployed (47.6%), the self-employed (37.4%), and, again, those in the age group of 21-34 (37.8%).
These figures clearly underline the link between smoking and stress, and it's important to note that these people are consuming more cigarettes despite the fact that 84.3% of all smokers are concerned about the serious health consequences of the habit. Meanwhile, however, 18.4% of smokers admit they cannot name the substances in a cigarette that are harmful to our health – another example that proves how critical the need for information is in order to help people beat the odds and quit.
Still, it should be noted that Greece is not a country where smoking is on the rise. On the contrary, smokers are a minority; there is a very large contingent of ex-smokers and smoking in general is in decline. With the ultimate goal being an end to cigarettes and cigarette smoking, Papastratos' intention, announced last year, to help a million Greeks to quit smoking by the end of 2021 remains unchanged, despite the setback brought on by the pandemic.
Science's role in ending cigarettes
The public appears to be acknowledging the innovative nature of alternative smoking products. More than nine out of ten of the people surveyed (both smokers and non-smokers) stated that, when choosing an alternative smoking product, it's important to consider the science and the technology behind the new option. There are currently about 440,000 users of alternative products in Greece.
Smoking hurts relationships
Finally, it seems that, besides the most important reason not to smoke (i.e., how much it harms our health), image still matters, too. Research shows that being a smoker is considered outdated, unattractive, and harmful for relationships. In a survey of non-smokers, 70.7% considered smoking to be an outdated habit, while one in two (50.5%) agreed that people who smoke are less attractive and desirable than those who do not smoke.
In addition, 49% of smokers with a non-smoking partner reported their habit causes disagreement and quarrels, while 38.8% of smokers state that smoking often causes tension and fights with people in their social groups.
The growing pressure on smokers to quit, or to turn to less harmful alternatives, extends to their wider social circle and social environment. Participants in the survey said their status as a smoker or non-smoker affected how welcome they feel in other people's homes (one in two families do not allow smoking anywhere in their home), and non-smokers spoke of how they feel when others visit their homes (61% of non-smokers say they are uncomfortable in a smoky area).
Looking at the data, the social stigma forming against smokers is clear. One in three (34%) smokers state that they often feel uncomfortable in non-smoking groups, while 30.6% shared the belief that they are being discriminated against, and 13.6% said they hide the fact that they smoke from friends or loved ones.
Commenting on the survey, Stavros Drakoularakos, Director of Communications at Papastratos, pointed out that over 300,000 people have already quit smoking. He went on to say: "A year after our open call aiming to have 1,000,000 fewer smokers by the end of 2021, we see that one in four residents in Greece continues this harmful habit. This is all while smokers are looking for reliable information, either in order to quit or to change to alternative smoking methods, and also while – as this survey shows – the majority of society considers smoking to be an outdated habit.
"Guided by science and technology, we are committed to continuing this road to the change our society needs, and a future where cigarettes are a thing of the past: a future that is closer than ever as, with the appropriate regulatory framework and the support of society. We envision that within ten to fifteen years, we will stop selling cigarettes in many countries of the world."
Source: www.ekathimerini.com