Renewables drive Australian emissions lower as wind records blown away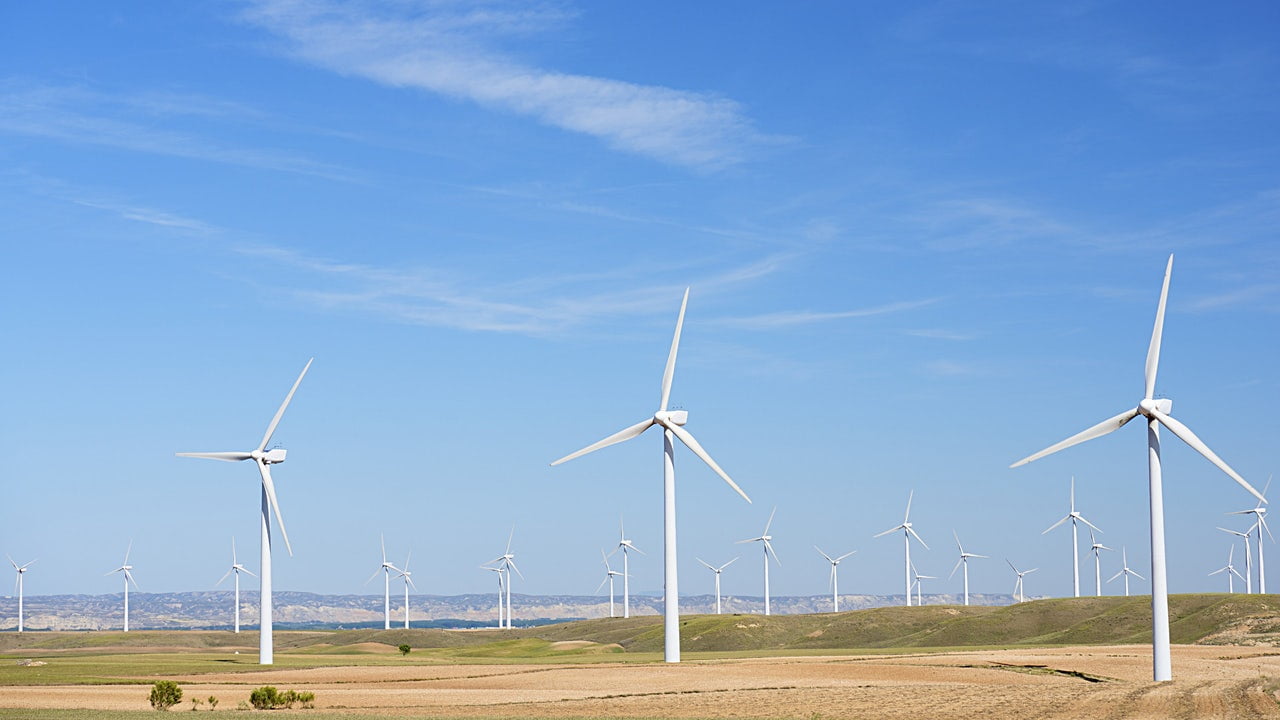 Australia's greenhouse gas emissions extended their declines into the first three months of 2021, driven lower by a roaring renewable energy sector that set fresh records during this past windy weekend.
According to independent consultants Ndevr, modelling shows national emissions totalled 119.77 million tonnes of carbon dioxide-equivalent (MT CO2-e) in the March quarter. That was 2.9 million tonnes lower than the previous three months, and 7.5 million tonnes – or almost 6 per cent – down from a year earlier.
The figures, which precede official numbers due by August 31, show renewable sources of electricity such as wind, solar and hydro exceeded 30 per cent of the National Electricity Market (NEM) in the March quarter.
The increase alone shaved off 1.4 MT CO-e from the nation's emissions tally, with the total now below 40 MT CO-e, or about a third of the total.
"Renewables are the big driver," Matt Drum, Ndevr's managing director, said. "Transport also dropped off, and remains relatively low because of COVID", especially the aviation sector.
The rising proportion of electricity generated by renewables has more than compensated for the trend towards higher emissions from sectors such as heavy industry, particularly the LNG sector.
Large polluters, such as Orica, are showing signs of "serious investment" in large-scale emissions reduction activity that should nudge that sector lower too. "It's not just noise and fluff. We're starting to see it on the ground," Mr Drum said.
Australia's emissions trajectory is likely to come in for closer scrutiny ahead of the global climate summit planned for Glasgow in November.
The Morrison government has so far resisted signing up to a goal of carbon neutrality – where any greenhouse emissions are nullified by offsets elsewhere – by 2050. Australia will also likely come under pressure to raise its near-term ambition of cutting 2005-level pollution by 26-28 per cent by 2030.
Energy and Emissions Reduction Minister Angus Taylor was approached for comment on Ndevr's projections.
The struggling coal-fired power sector, beset by problems such as an explosion at a plant in Queensland in May and more recent floods in Victoria's Latrobe Valley, should also extend the slide in emissions from the power sector, Mr Drum said.
In another sign of renewables' advance, wind energy smashed generation records three times in less than a week, according to Dylan McConnell, an energy expert at the University of Melbourne.
Last Tuesday, wind farms generated 5.899 gigawatts for the NEM, a record that endured until Saturday evening when generation exceeded 6GW for the first time, climbing to 6.12GW.
That peak, though, lasted barely 24 hours, with wind turbines notching a fresh record of 6.428GW at 8.05pm (AEST) on Sunday evening.
All-up renewables were providing about 14GW of power to the NEM during Sunday, meeting more than half the demand. "[It's] not quite a record, but getting close," Dr McConnell said.
That power came in handy after Alinta's Loy Yang B tripped on Saturday night, temporarily knocking 580-megawatts of capacity out.
The renewables sector, meanwhile, will launch on Monday its first national campaign to draw attention to its expansion with an eye to the next federal election.
The Renewable Energy Is Here Now campaign aims to highlight the contribution already made by the sector but also the potential for much larger emissions reductions including supplying 100 per cent of power.
"We know most Australians support renewable energy, but the climate debate has meant that a minority of loud voices have misled the public, resulting in some Australians feeling uncertain about a future powered by clean energy," Kane Thornton, chief executive of the Clean Energy Council, said.
"This campaign is about ensuring all Australians are certain about the facts and feel part of the exciting transition already taking place."
Source: smh.com.au