On Sunday the 8th of August 2021, with the blessing of His Eminence Archbishop Makarios of Australia, a special memorial service was conducted in Perth WA to pray for the souls of some of the earliest Greek settlers to arrive in Western Australia. The memorial service was conducted by His Grace Bishop Elpidios of Kyanea at the Church of Sts Constantine and Helene in Perth at the conclusion of the matins and Hierarchical Divine Liturgy. The event was held as part of the national celebrations of the Greek Orthodox Archdiocese of Australia for the 200 year anniversary of the Greek War of Independence of 1821.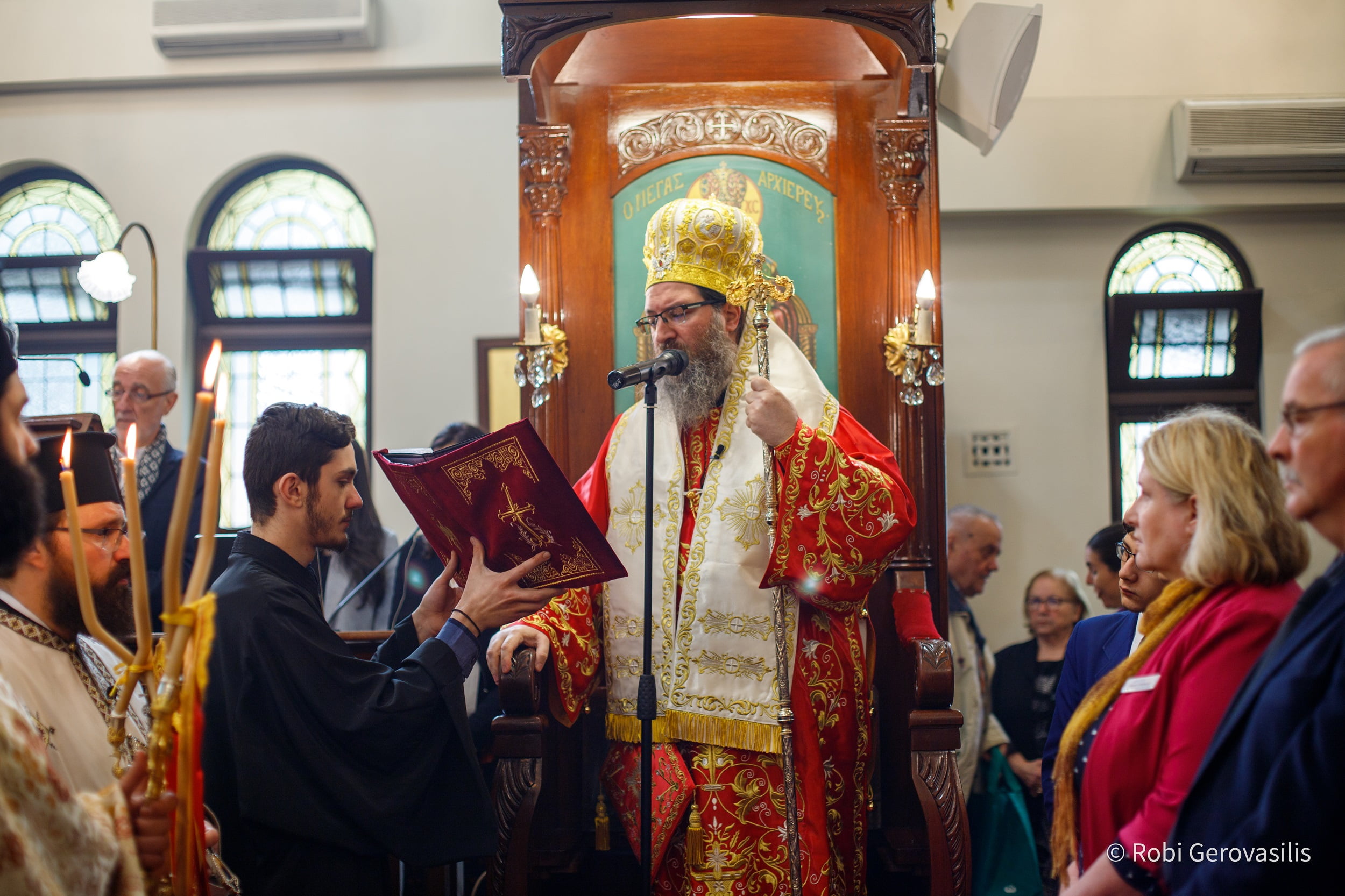 Present at the memorial service was the Consul for Greece in Perth, Mrs Georgia Karasiotou, President of the Hellenic Community of WA, Mr Paul Afkos, as well as many representatives from the various Greek organisations and Brotherhoods in WA. Also present was the Principle of St Andrew's Grammar, Mrs Dawn Clements, as well as many of the staff and students from the school.
Historian Dr John Yiannakis OAM conducted thorough research and identified that in the period of 1891 – 1914 the very first Greece born persons arrived in Western Australia. However, during this time before there was a permanent Greek Orthodox Priest in Perth, many of these Greeks to arrive in WA passed away without proper Orthodox burial rites. In total, Dr Yiannakis identified 27 such individuals, commenting that "These men and women are examples of migrants who ventured far from their Greek homeland to seek their fortune and carve out a better life but found themselves in difficult circumstances that sometimes ended tragically. These and other yet unknown early Greek arrivals to Western Australia should not be forgotten."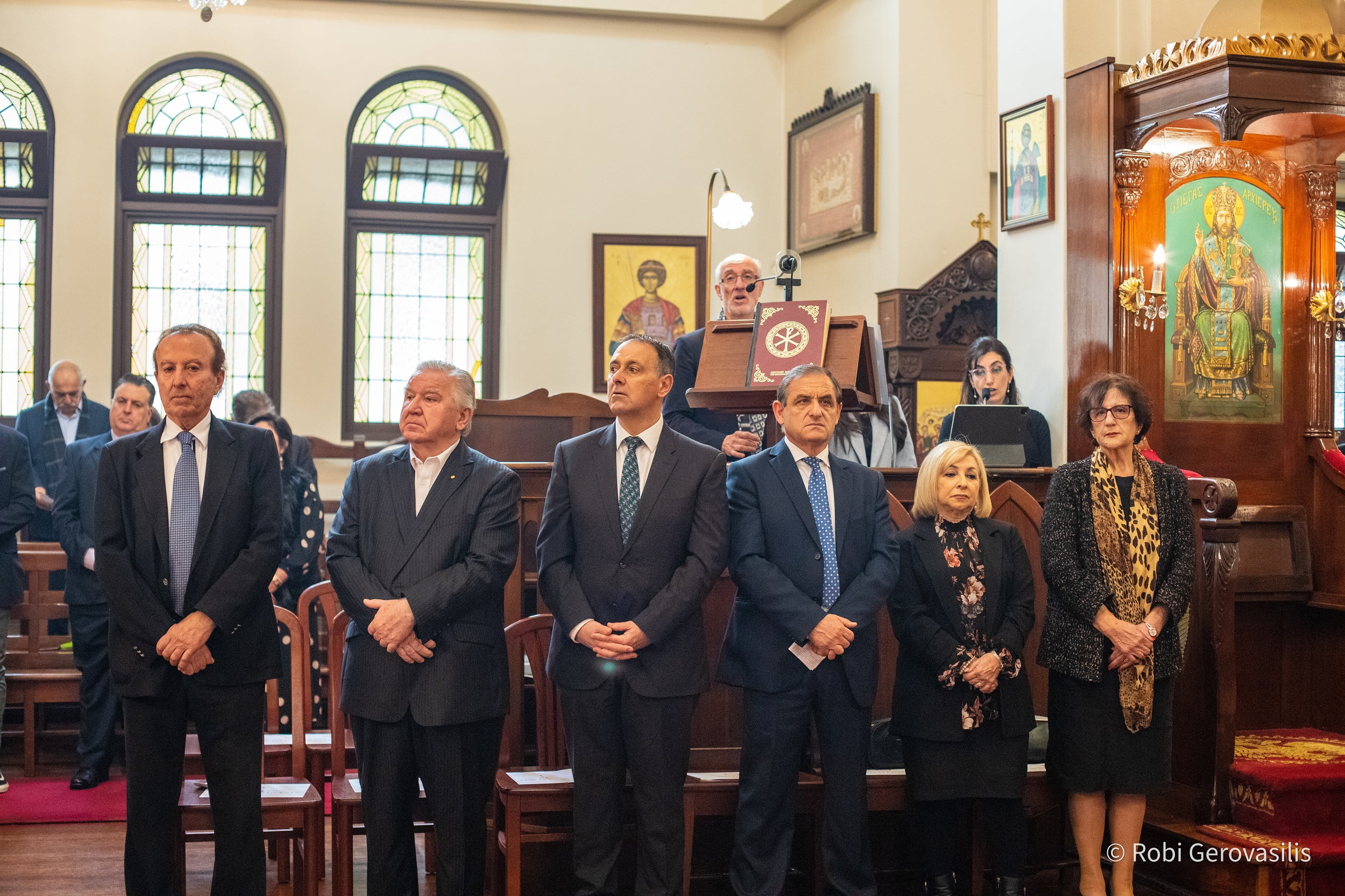 In his sermon during the memorial service, His Grace Bishop Elpidios of Kyanea reflected on the Apostolic mission and calling of Christians to convey the Good News of Jesus Christ to all the world. The early Greek settlers to WA, therefore, who left their homeland of Greece to come to Australia in order to establish a new and better life for their families, are good examples for us of the continuation of this apostolic mission as they brought with them to Australia their Greek Orthodox faith and subsequently established communities and built churches to enable this faith to be handed down to the next generation.
At the conclusion of the memorial service and Divine Liturgy, a Lenten morning tea was held next door in the church hall hosted by the Hellenic Community of WA.
A personal letter written by Senator Dean Smith, representing the Australian federal government, was read out. Senator Smith was not able to be physically present due to COVID restrictions. However, Senator Smith highly commend the Greek community for honouring these first settlers, commenting that the "Greek community has been a cornerstone of Australia and WA's history, from early colonial settlers, to those that came after the devastation of World War Two".
During the morning tea, the Consul for Greece, Mrs Georgia Karasiotou gave an outstanding history lesson outlining the context behind the various stages of migration in and out of Greece during the period after the 1821 war of independence