Archbishop Makarios of Australia: "In addition to who we are, let us highlight how many we are"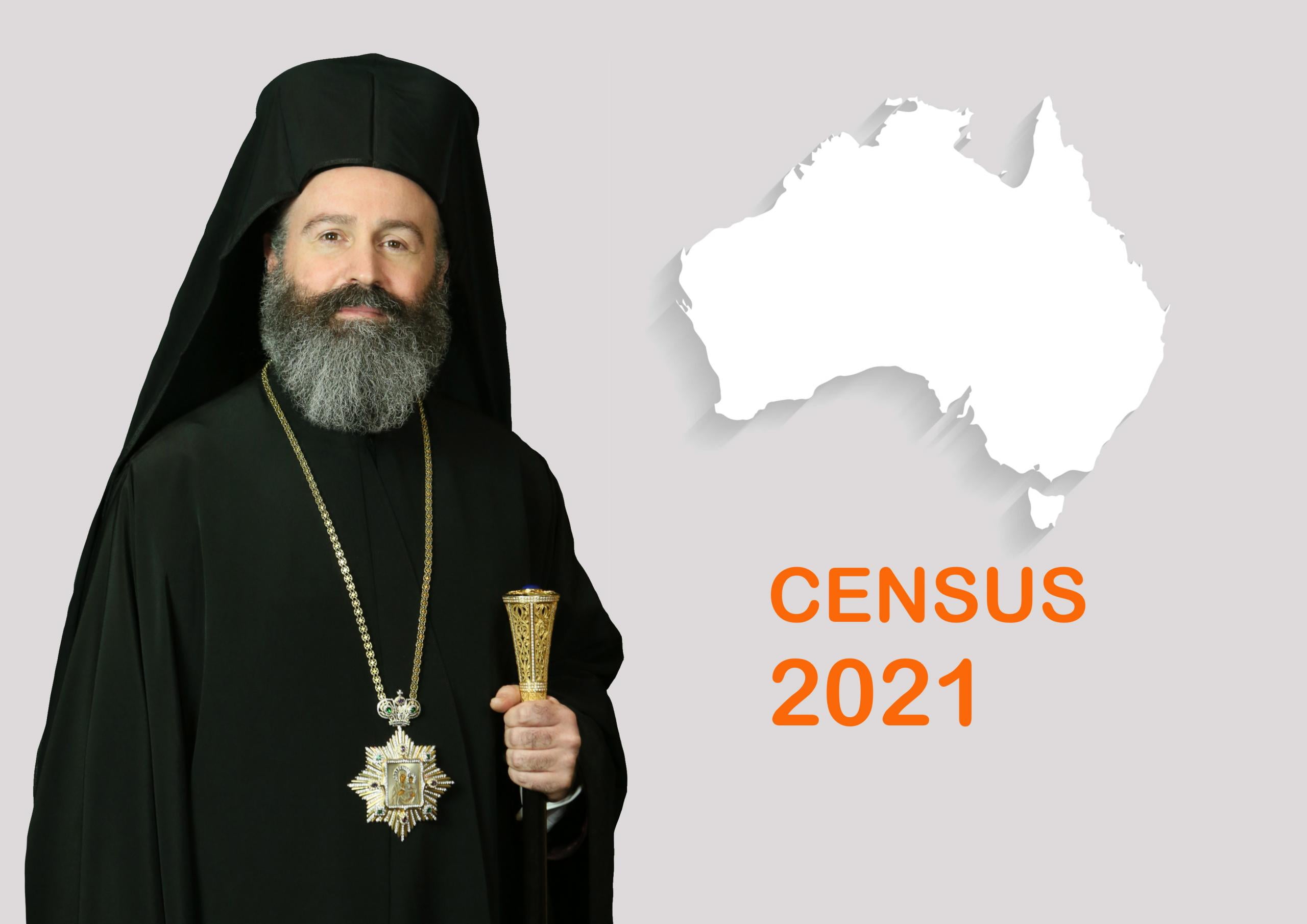 My beloved Brothers and children in Christ,
I am convinced that, following the example of your parents, grandparents—namely those who bravely travelled to the Antipodes and consolidated the presence of Hellenism within the Fifth Continent—you also hold today in your hearts the same Greek Orthodox values and traditions, and you continue to honour your identity and roots.
The constant concern and consistent exhortation of our Modesty to the Christ-loving plenitude of our Holy Archdiocese is for each and every one of us to give, through our life and personal example, the good testimony of our Faith and Greek Heritage within Australian society. In simpler words, to show on a daily basis who we are, what we are, what ideals we carry from our homeland, on what principles and values our presence and contribution to multicultural Australia is based.
But especially at this time, as the Australian Bureau of Statistics is conducting a general Census, until Tuesday 10 August 2021, I consider it necessary, in addition to who we are, to highlight how many we are. An accurate inventory of Australians of Greek descent will allow Government authorities and services to obtain a solid picture, which will reflect the reality in relation to the needs of our Greek community in the years to come.
For this reason, I fervently ask all of you to take part in the Census of 2021, carefully filling in the fields related to the cultural background of each of us together with the question pertaining to religious affiliation by ticking the box indicating that you are 'Greek Orthodox'.
I am not unaware of, nor do I overlook, the difficulties that a large part of our Greek people are facing during this current period due to the prevailing effects of the pandemic and the strict restrictions applied in different parts of the Australian Nation. I believe, however, that it is worth dedicating the necessary time and due care for our older people, participating in this so that the result of the 2021 Census may reflect as faithfully as possible the existence of Hellenism here in the Fifth Continent.