Laskarina Bouboulina, Mando Mavrogenous, Domna Visvizi- 200th Year Commemorative Event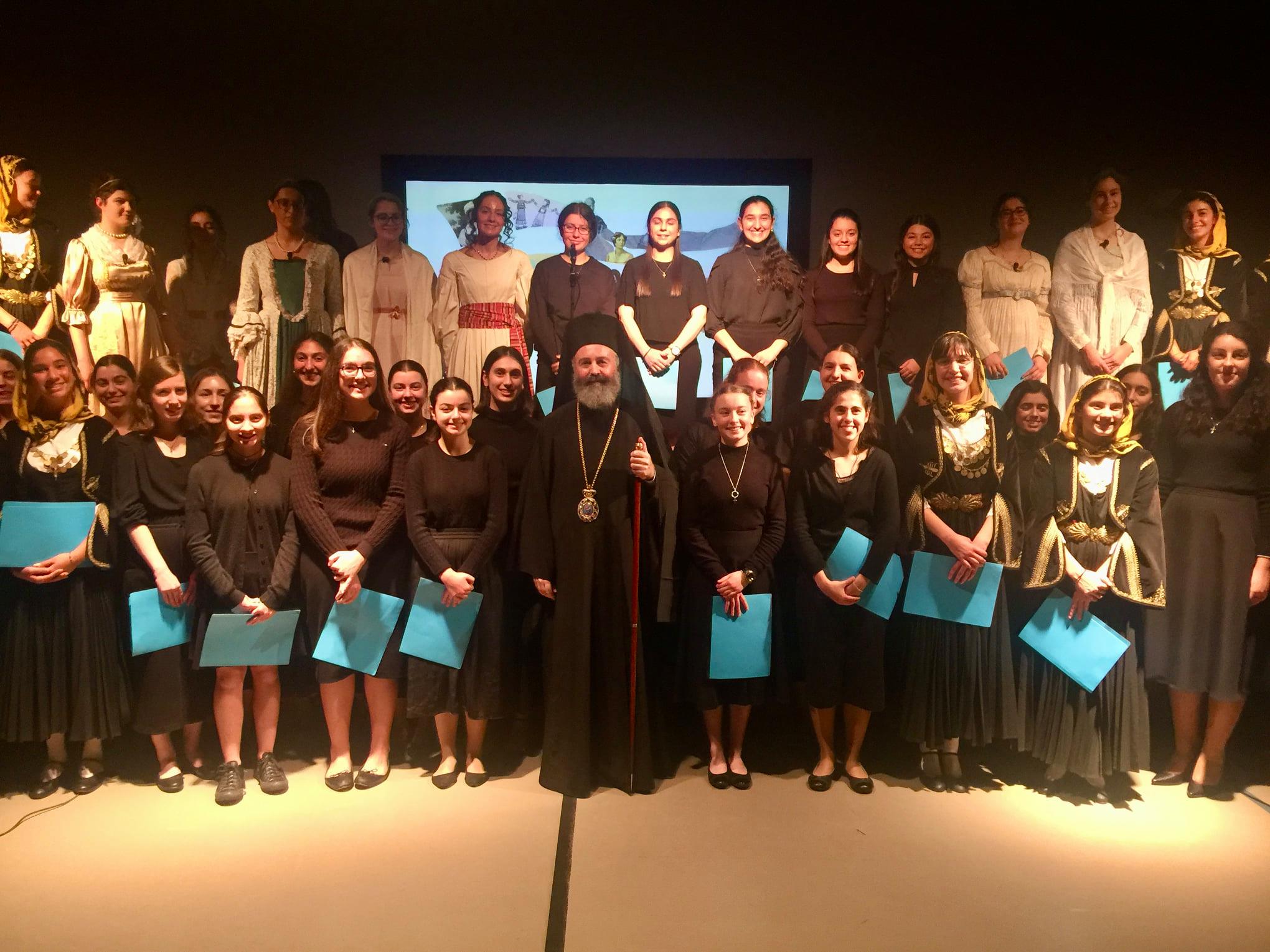 These three amazing women of the 1821 Revolution devoted their entire personal fortune to build and man ships for the struggle for Greek Independence. They also showed extraordinary courage and ability as they themselves captained their ships and fought in the Revolution alongside their men.
This was the theme for the fourth 1821 Event of the Greek Orthodox Christian Society for the month of May, by the Girls' Orthodox Christian Fellowships (Omades). The Presentation was staged in the presence of His Eminence Archbishop Makarios and other Clergy of our Holy Archdiocese at the Parish/Community of All Saints Belmore.
The girls presented a play about Mando Mavrogenous, a dramatic monologue and poem about Laskarina Bouboulina and a traditional demotic song about Domna Visvizi. Together with other songs, dances and narration the presentation highlighted the crucial role of the Greek Navy during the 1821 Revolution.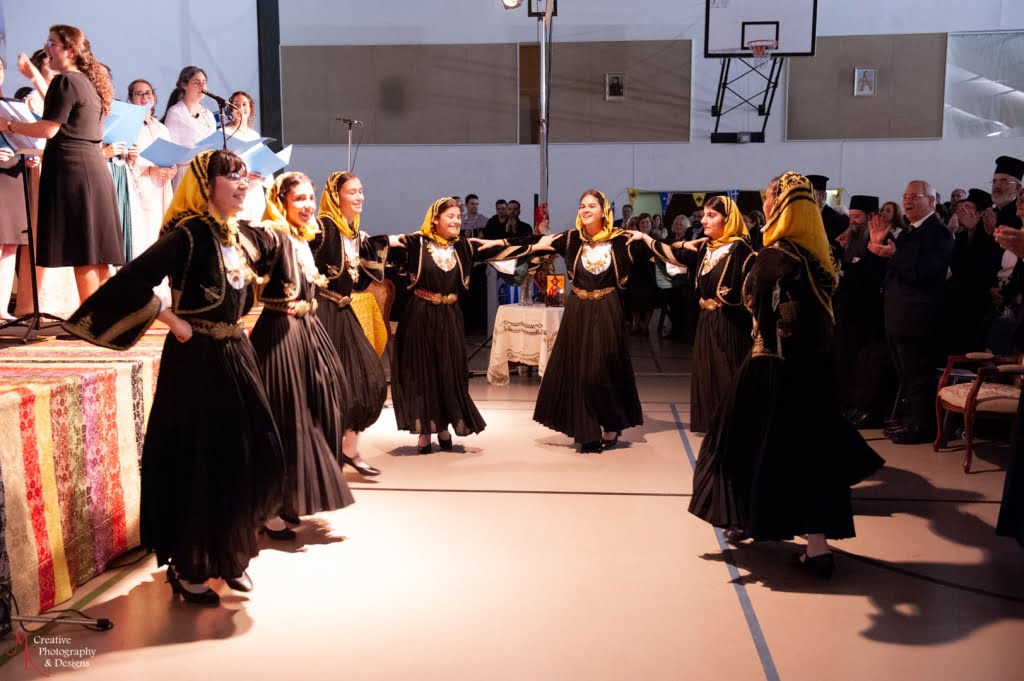 His Eminence expressed his appreciation for the important role of the Greek Orthodox Christian Society (Enosis) on behalf of the Orthodox Church in Australia and highlighted especially for our young people the importance of honouring all those who gave everything to the Revolution reminding us that all the heroes of the Revolution fought to preserve faith and country.