How COVID-19 lockdowns have impacted young people in Australia and where to get help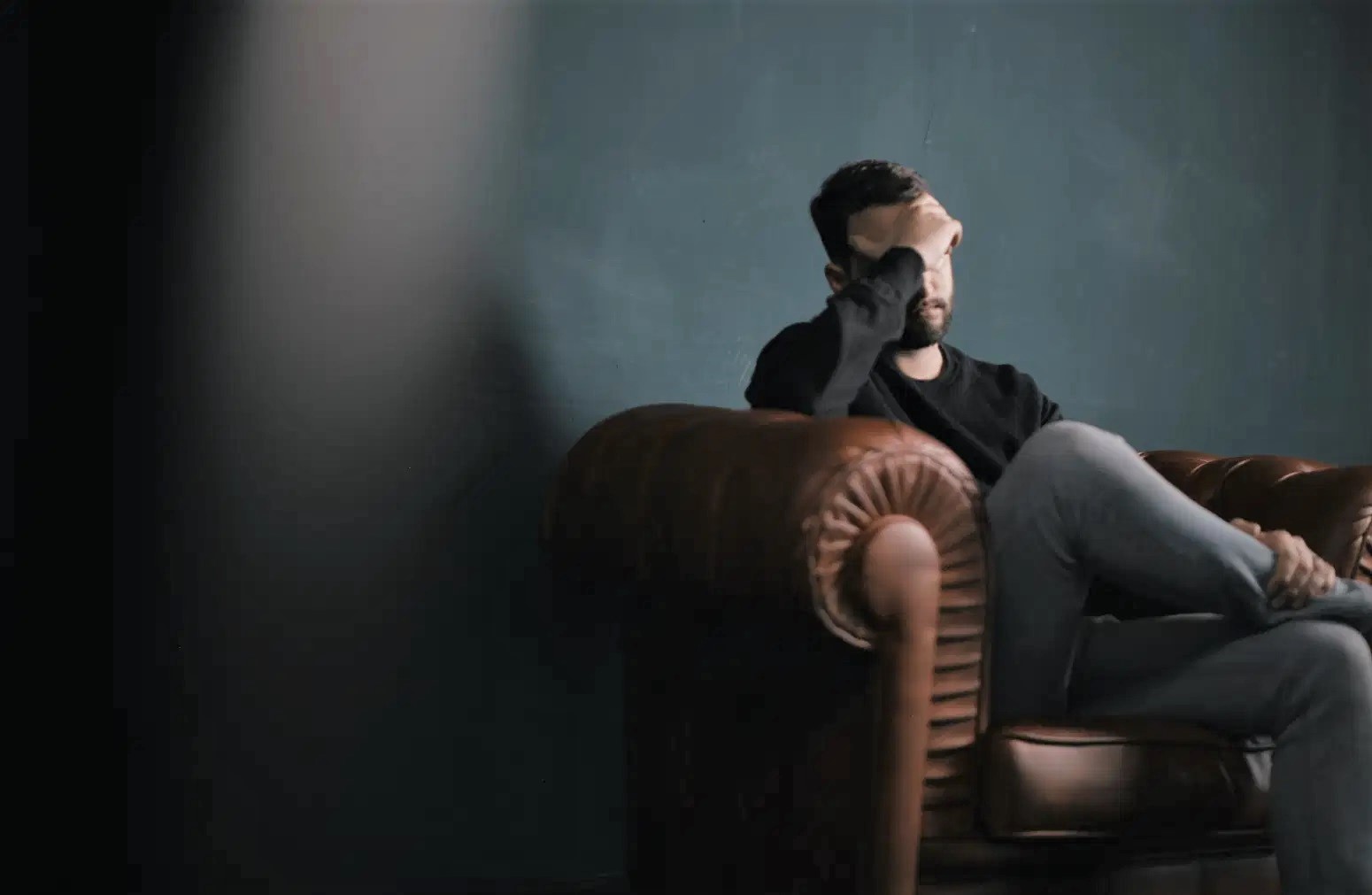 With COVID-19 outbreaks across the country keeping many Australians in lockdown, mental health advocates are particularly concerned about the impact they are having on young people.
Over the weekend, New South Wales Premier Gladys Berejiklian was asked about figures reported by Nine newspapers that showed emergency department visits in the state were up 31 per cent for self-harm and suicidal ideation in children and teenagers compared with last year.
"It's especially concerning to see the mental anguish that people are going through, especially young people," Ms Berejiklian said.
Advocates say this is increasing pressure on an already-strained healthcare system plagued by long waiting times to see a psychologist or general practitioner at a time when support is needed.
Patrick McGorry, executive director of mental health organisation Orygen, said young Australians are being turned away from emergency departments "every single day".
"We cannot get them into ongoing after-care because all the providers are full with long waiting lists. We've got a real problem," he told SBS News.
"If that was happening with COVID patients or with any other medical group of patients, there'd be action taken immediately."
Professor McGorry described the mental health crisis brought on by COVID-19 as a "shadow pandemic" that is affecting young people more than any other age group.
"Young people have always borne the brunt for mental health, but the pandemic has disrupted their lives much more than any other age group," he said.
"Education and casual employment are more prominent in young people than people in mid-life or even in later life. They are more dependent on their peer groups and they've been cut off from their peer groups in a day-to-day sense, and the scaffolding and support systems around young people – whether it's teachers, parents, other structures and supports – are also very exhausted and stressed."
Nic Brown – the CEO of batyr, a preventative mental health organisation for young people – said the reported increase in young people presenting to emergency departments for self-harm and suicidal ideation was "heartbreaking".
He said while governments have increased mental health and suicide prevention funding in recent years, that needs to "diversify".
"Funding needs to diversify to also prioritise investment in prevention and early intervention to continue to reduce the stigma surrounding mental ill-health and so that communities and individuals have the tools to have these life-changing conversations," he said.
Professor McGorry has also urged the federal government to bring reinforcements of trained mental health workers from overseas to assist in hospitals.
"We need to look at more flights, more visas and a much more flexible attitude to importing workers," he said.
Ways to take care of your mental health
Daniel Di Fluri, a speaker and advocate at batyr, has his own lived experience of mental health conditions.
He urged people struggling themselves to reach out for support, saying it reframes "vulnerability as a strength" and helps to topple the stigma around mental health.
"I try to surround myself with those people who are positive and also that I can be really open with and can communicate with them in a relaxed and calm fashion," he said.
"Surround yourself with people you feel like you can trust and be open with … even if it's not 100 per cent at the start, you can work your way up with them."
Mr Di Fluri said one way he likes to counter feeling low is by writing lists of activities that give him joy.
"They make me feel like my true and authentic self," he said.
"It's important for me to make these lists when I'm feeling well… so I can look back to them when I'm not feeling the best. I may pick one or two things from the lists and make sure I go and do them within a couple of days, and slowly start to take charge to feel a bit better."
He adds: "I like to read a new book every week, make Spotify playlists which reflect my mood so I can articulate how I am feeling through the lyrics, without having to actually say it. Journalling is also really good, eating well too."
Mr Brown said now is a timely reminder "of the role we can all play in having open and meaningful conversations with a friend or a loved one who might be going through a rough time".
Professor McGorry said young people should feel encouraged to connect with people they trust or to reach out to a mental health service.
"In a way, you are in your earlier stages of life so you haven't had the life experience to cope with these very emotionally painful feelings and a sense of loss of hope, isolation and loneliness," he said.
"If you are struggling, you must connect with the people that you trust and try to get support from them.
"Don't give up."
Source: sbs.com.au