Greek singer Dimitris Bassis was received by Archbishop of Australia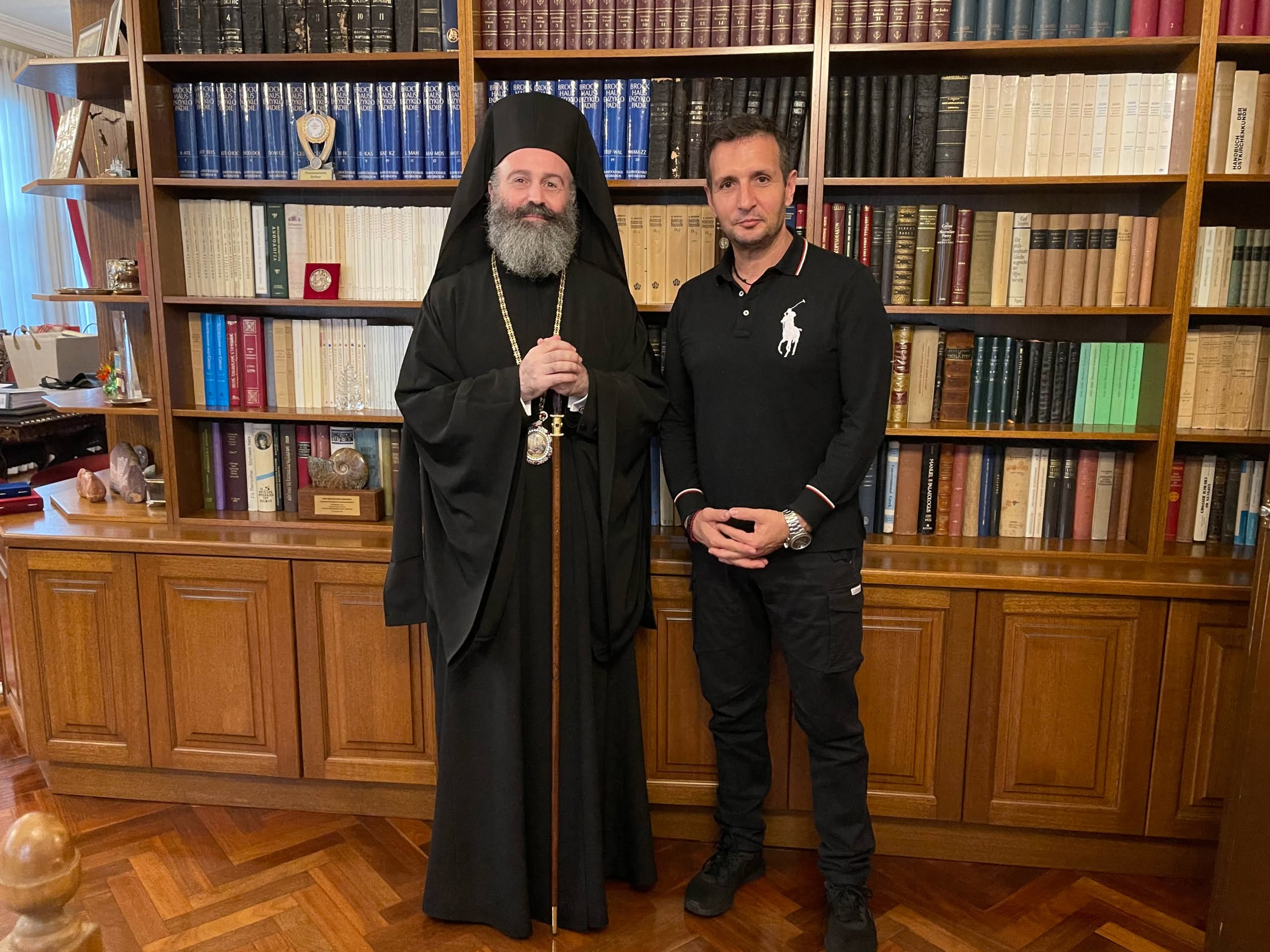 On Tuesday, May 4, Archbishop Makarios of Australia received the popular and talented Greek singer, Dimitris Bassis, at the headquarters of the Holy Archdiocese, in Sydney.
On the occasion of his presence in Australia, for scheduled concerts, Bassis visited the Archbishop to pay his respects and receive his blessing.
The Archbishop cordially wished him and congratulated him for the close ties he has developed with the Greek community in Australia, while during the friendly discussion that followed, the focus was on Byzantine church music, which, as is well known, was the springboard for the successful musical career of the Greek singer.
Also, Archbishop Makarios informed Bassis about the activities and work carried out by the Holy Archdiocese of Australia and at the end guided him to the Holy Cathedral of the Annunciation of Our Lady.