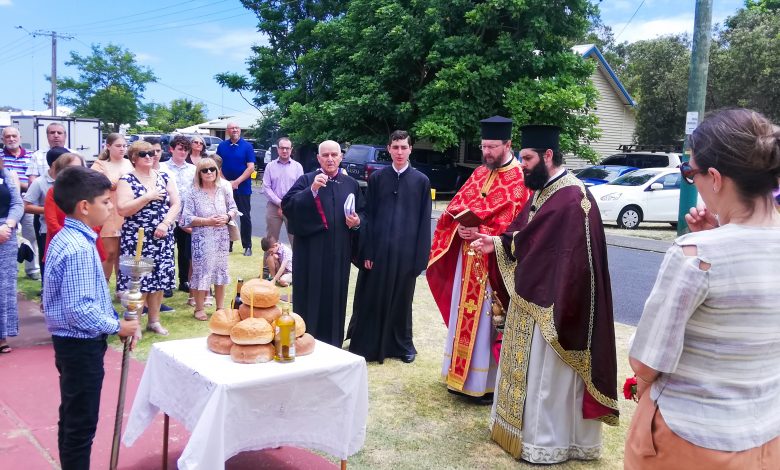 On Sunday the 12th of December 2021, in a spirit of great festal joy, the Church of St Nicholas in Bunbury WA celebrated its patron saint.
With the blessing of His Grace Bishop Elpidios of Kyanea, Fr Terry Gerovasilis concelebrated the Divine Liturgy with the Parish Priest of St Nicholas, Fr John Sullivan. Also in attendance was the Consul for Greece in Perth, Mrs Georgia Karasiotou.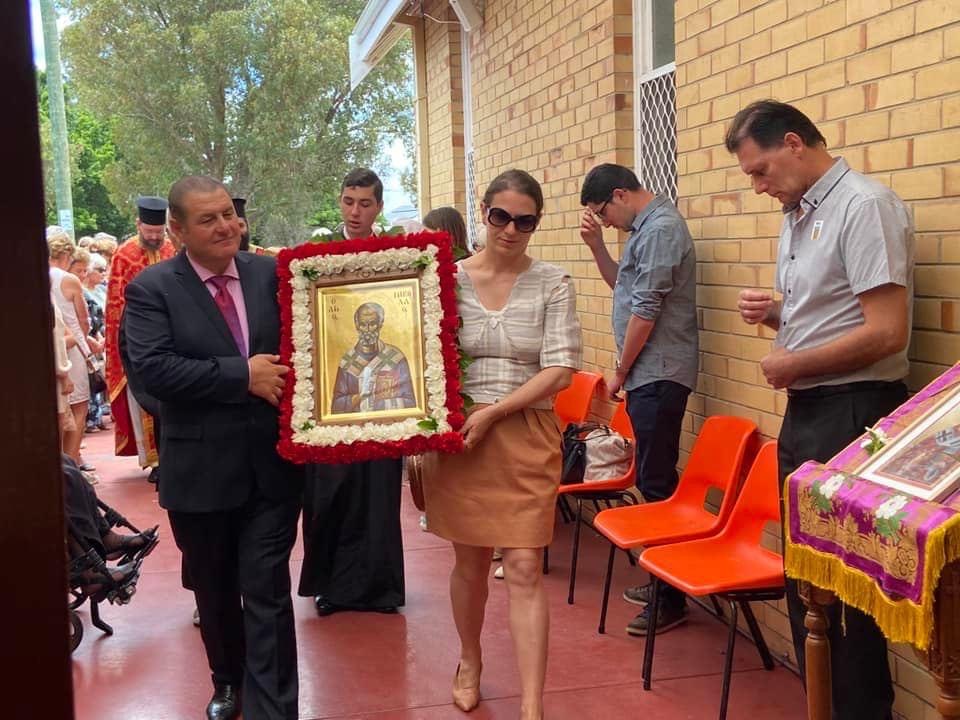 The community was joined by over 200 faithful who made the 170 km journey south from Perth to Bunbury for the celebrations. This is an annual tradition that has been observed by the faithful in Perth from many years in order to support the community in Bunbury and honour the wonderworking saint.
Fr John Sullivan conveyed to the faithful the paternal love and blessings of His Eminence Archbishop Makarios of Australia as well as the festal greetings of His Grace Bishop Elpidios of Kyanea who was unable to attend the celebrations this year as he was fulfilling his quarantine duties upon returning from Sydney.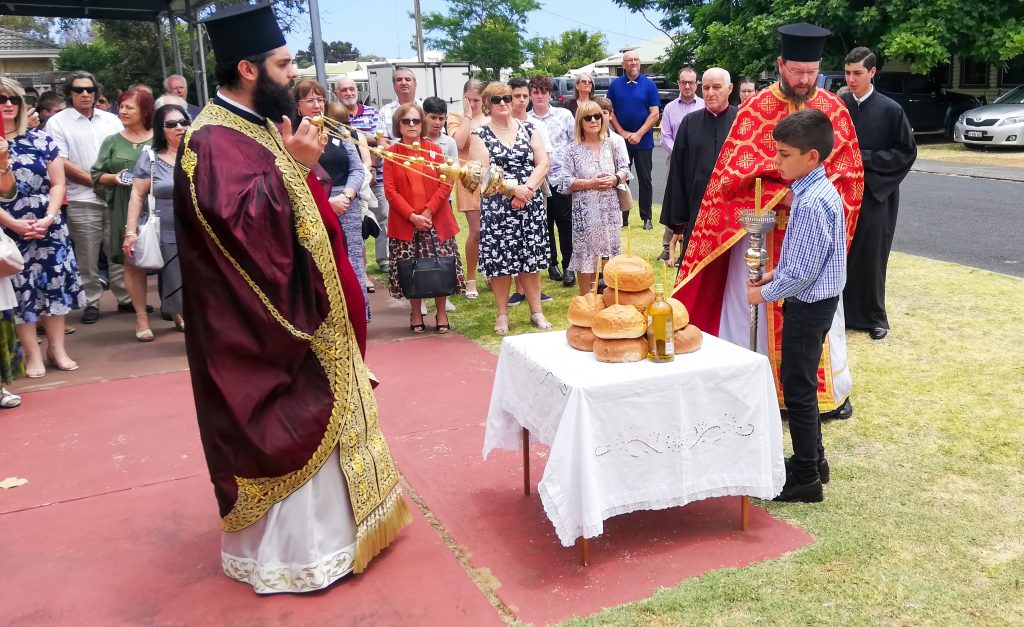 Following the Panegyric Divine Liturgy, a seafood luncheon was hosted in the community hall next door to the church by the United Hellenic Association of Bunbury.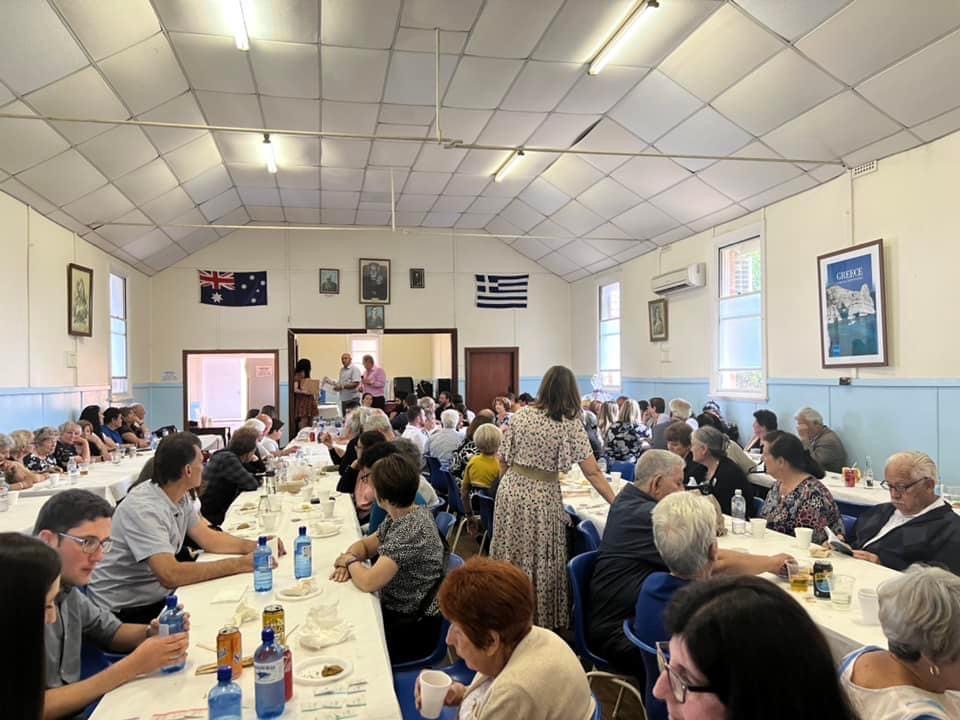 The President of the Community, Mr Aristos Papandroulakis, thanked Fr Terry and Fr John as well as all the faithful who travelled to Bunbury and thus contributed to the overwhelming success of the event.