Church
Bishop Evmenios of Kerasounta officiates at Panagia Soumela, Melbourne
Bishop Evmenios of Kerasounta officiated at the Holy Parish of Panagia Soumela, Keilor East, in Melbourne on Saturday, 27th November, the feast-day of St James the Great Martyr of Persia.
It was the first Divine Liturgy for His Grace Bishop Evmenios in the Archdiocesan District of Northcote after his ordination to the episcopy. He was welcomed by the faithful with great joy and emotion, and they wished him a fruitful hierarchical ministry.
Among the congregants were the Consul General of Greece in Melbourne, Mr Emmanuel Kakavelakis, the President of the Victorian Inter-Communities Council, Mr Tony Tsourdalakis, as well as young men and women in traditional Pontian costumes, from the "Pontiaki Estia" of Melbourne, the Pontian Community of Melbourne and Victoria, and the Pontian Associations, "Euxenos Pontos" and "Akrites Tou Pontou".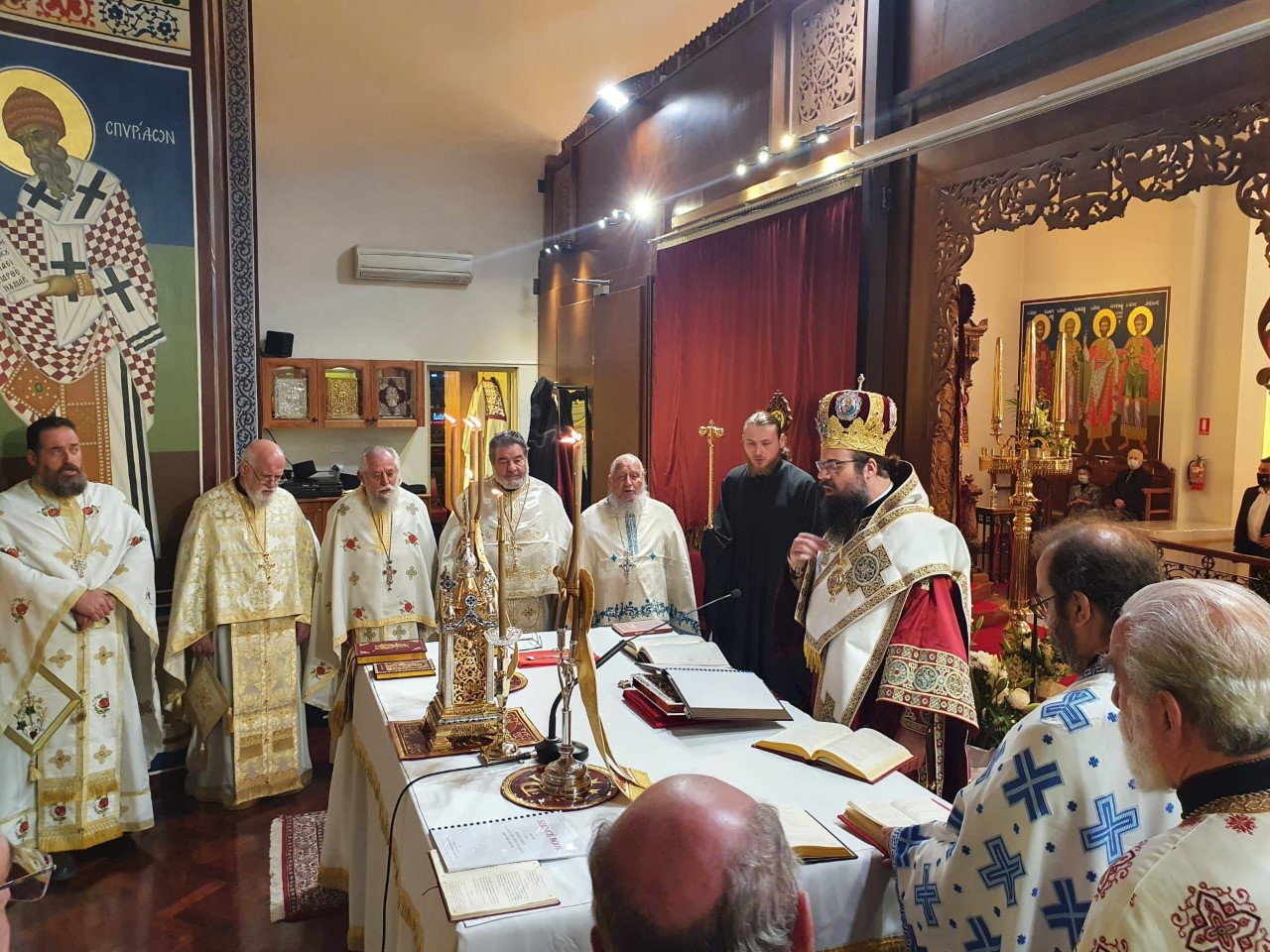 At the end of the Divine Liturgy, His Grace addressed heartfelt words to the faithful, as well as to the clergy of the Archdiocesan District of Northcote, expressing his gratitude to all for their support and for their confidence in him, as well as for the excellent cooperation they have had for the last two years. "If I am here today, I owe it to the reverend fathers and to you who showed me immense love," he said, while also mentioning his parents, John and Vasiliki, who were present in church.
Moreover, His Grace noted that it is a great honour for him to bear, as Bishop, the title of the once glorious Diocese of Kerasounta, which was the first Diocese in the region of Pontos.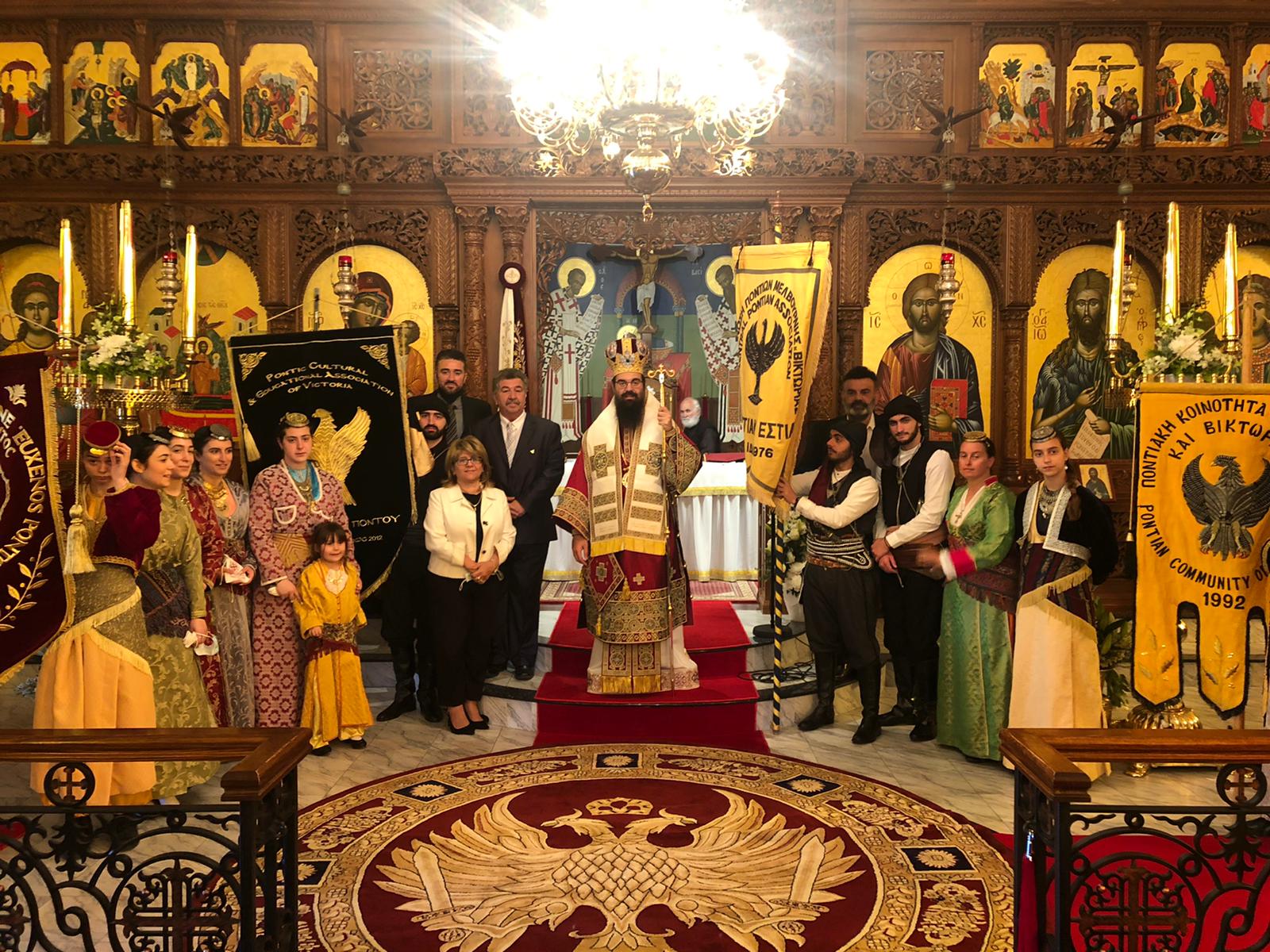 He also thanked and expressed his gratitude to His Eminence Archbishop Makarios of Australia who recommended him for the episcopal office, and to His All-Holiness Ecumenical Patriarch Bartholomew and the Holy and Sacred Synod who elected him, urging the faithful to remain close to the Church and to pray for the venerable centre of Orthodoxy, the Ecumenical Patriarchate.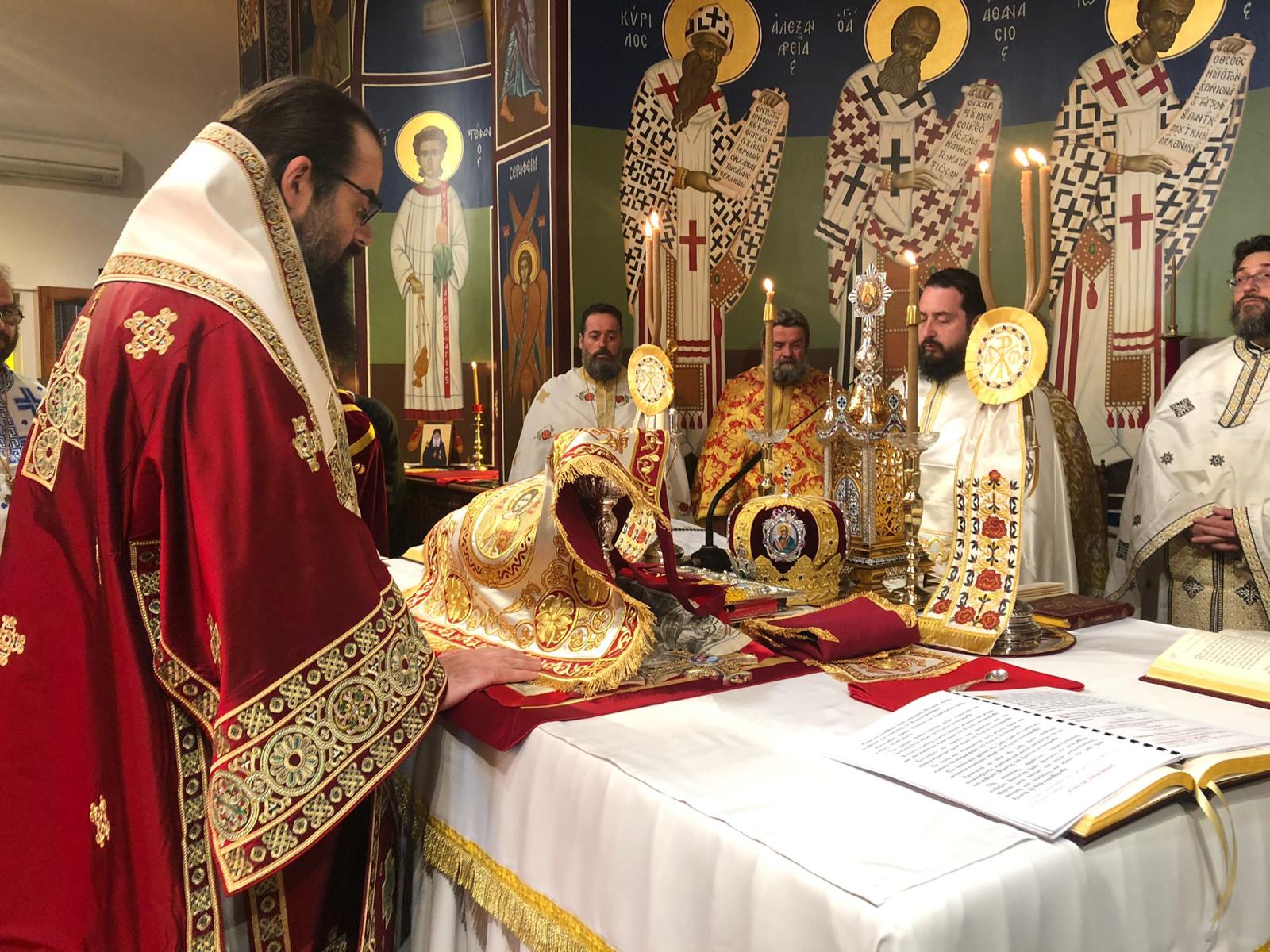 Finally, Bishop Evmenios of Kerasounta expressed his optimism that the trials of the pandemic will be gradually overcome, while he announced with joy that Archbishop Makarios will visit Victoria for Christmas to celebrate with the local Greek Orthodox the great Despotic feast of Christianity.