Battle of Crete Memorial Design Unveiled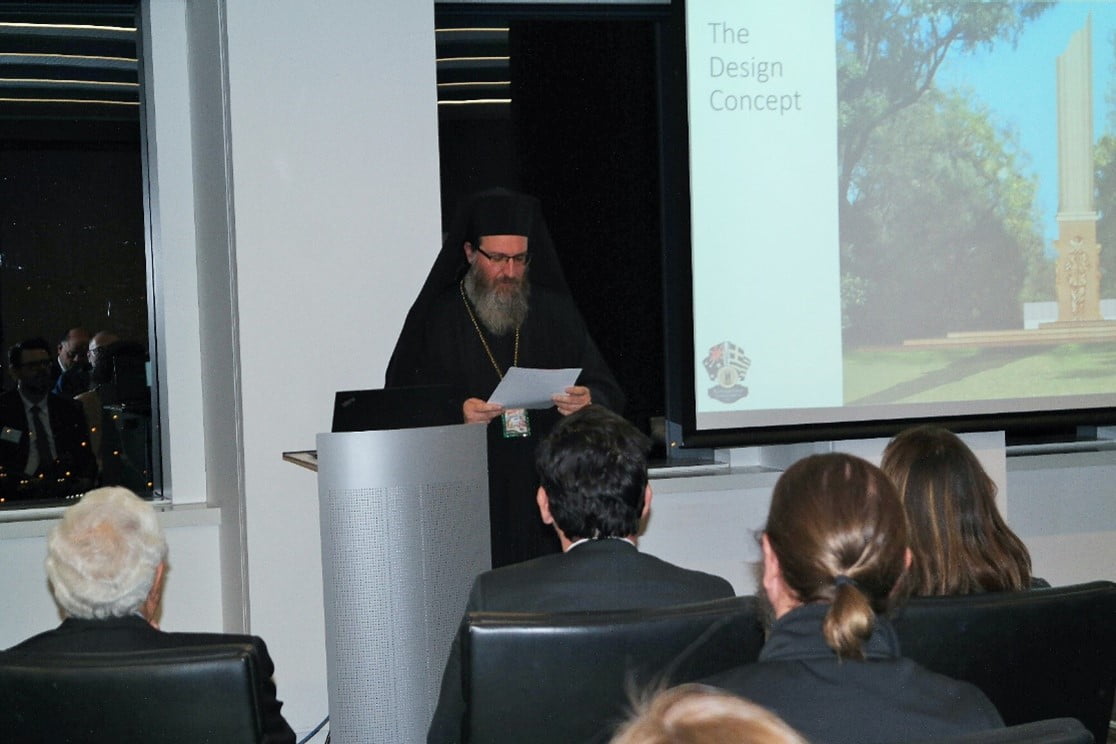 On the 27th May 2021 in the spacious Boardroom of Jackson McDonald the Battle of Crete Memorial Committee of WA (BCMC) unveiled their concept design for a memorial to the 1941 Battle of Crete.  The memorial, to be located within the Saw Avenue precinct at Perth's King's Park, will commemorate the courage, sacrifice and commitment of those who served and endured the battle.  In particular, Australian service personnel with direct links to Western Australia and the people of Crete, who on so many occasions risked their lives to assist them.
The proposed memorial has received support from the Federal and State Governments as well as the RSL WA.  In principle support for the project has also been received from the Botanic Gardens and Parks Authority (BGPA) who are responsible for Kings Park.  Prominent WA artists Smith Sculptors have been chosen to develop the design.  The BCMC has also partnered with the National Trust (WA) who have acknowledged the project as a worthy one and have set up a donations section under the heading 'Battle of Crete Memorial Fund' on their website. Donations made through this avenue are fully tax deductible. This was an important partnership to help make this memorial a reality.
Basil Georgiou, senior partner with Jackson McDonald, welcomed the invited guests before Mr Bill Evangel, the President of the Greek Australian RSL WA and Chair of the BCMC said a few words about the origins of the Committee and its achievements to date.  Major (retired) Mike McDonald then gave an informative overview of the Battle of Crete before unveiling the preferred design.  A design that was well received by those in attendance, which included special guests the Hon Colin deGrussa MLC Shadow Min for Veterans Affairs, His Grace Bishop Elpidios of Kyaneon, The Chief Justice of WA Peter Quinlan SC, Judge Stephen Lemonis, the Consul of Greece Ms Karasiotou, Mr McMahon from the Australian War Memorial Council, former Governor of WA and BCMC member, Dr Ken Michael AC, Battle of Crete veteran Arthur Leggett (aged 102), representatives of the armed services as well as  many leaders of Hellenic organisations.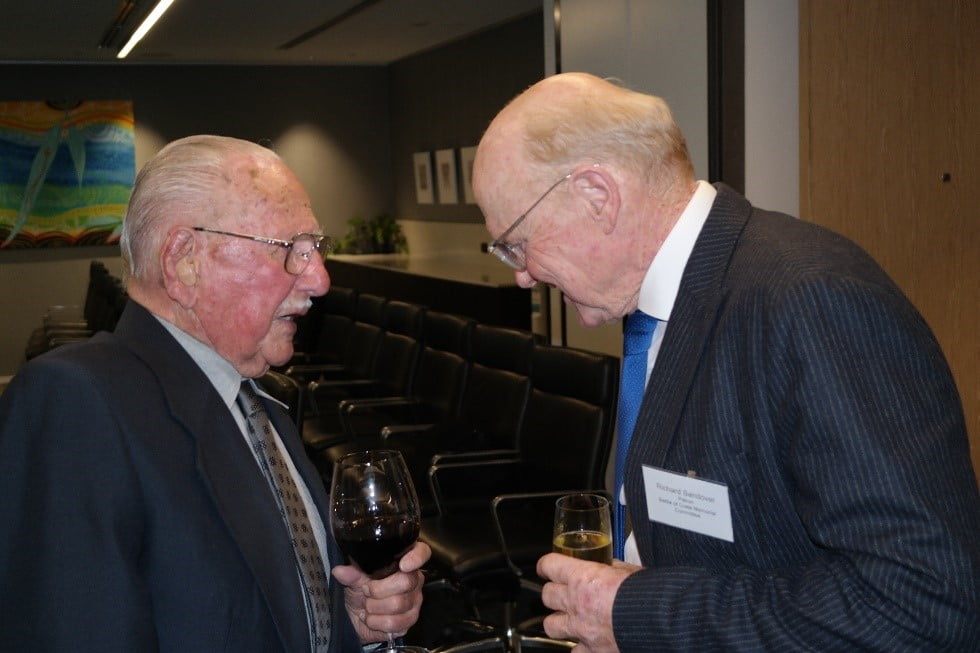 Bishop Elpidios then addressed the gathering reading a message from His Eminence Archbishop Makarios, Primate of the Greek Orthodox Church of Australia, one of the patrons of the BCMC.  The final speaker was Mr Richard Sandover, the other BCMC patron.  His uncle was Major Ray Sandover, who was the Commanding Officer of the 2nd/11th Battalion on Crete.
The evening was an enormous success with all those present leaving the event in a very enthusiastic frame of mind with very positive messages of support for the project.
Readers may obtain further information from the following websites battleofCrete.org.au and nationaltrust.org.au
By Mr Bill Evangel and Dr John Yiannakis