Another 16 people have died from COVID-19 as Victoria's Code Brown lifts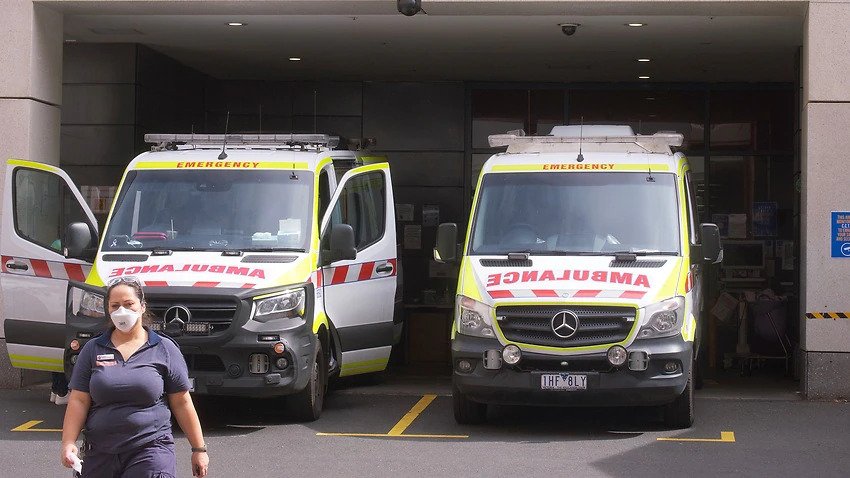 Another 16 people have died from COVID-19 in Australia.
New South Wales recorded 14 deaths, while Victoria reported two.
In NSW, Hospitalisations have risen slightly overnight to 1,649, with 100 people in intensive care.Advertisement
The states recorded 6,184 new COVID-19 cases, a drop of 502 on the previous day and there were eight fewer deaths.
NSW Premier Dominic Perrottet says the state is in a "strong position" in the pandemic but is going through a "transition".
"If you take a step back and look at the hospitalisations and ICU presentations things are certainly heading in the right direction," Mr Perrottet said on Sunday.


Victoria's Code Brown alert lifts
Victoria recorded 7,104 new infections, with 465 people in Victorian hospitals.
Of these, 66 COVID-19 patients are in intensive care, 18 of them require ventilation.
At midday on Monday, Victoria's unprecedented system-wide "Code Brown", implemented more than three weeks ago, will be lifted.
Health Minister Martin Foley said on Friday the government is confident the alert can be safely repealed, but hospitals are "still going to be very, very busy".
Melbourne public hospitals will continue to be restricted to emergency and urgent elective surgery with the exception of the Peter MacCallum Cancer Centre and the Royal Eye and Ear Hospital.
Those two hospitals and regional public hospitals can resume category two elective surgery if staff are available.
The Code Brown alert implemented in January came as the Omicron wave placed pressure on the hospital system, with urgent services cut back and staff able to be asked to postpone leave.
Source: sbs.com.au