A touching response to the fundraising initiative of the Holy Archdiocese of Australia for the families affected by the fires in Greece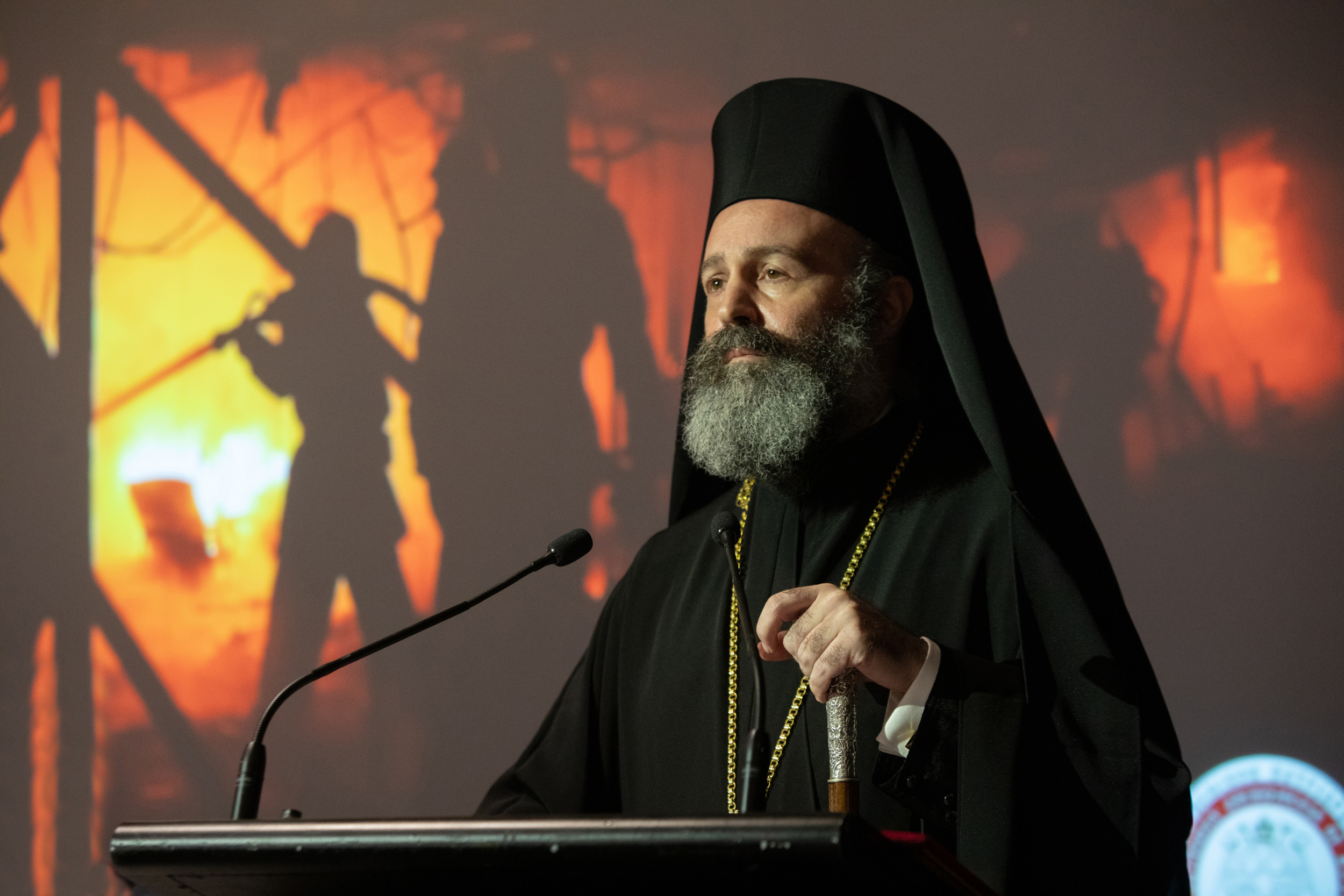 The Holy Archdiocese of Australia is pleased to announce that, thanks to the joint and moving response to the fundraising initiative for our fire-stricken brethren in Greece, it has raised over $400 000 to date.
His Eminence Archbishop Makarios of Australia, in a statement of appreciation states: "The blessed people of our community have repeatedly demonstrated that the principles of Christian teaching – love and solidarity with those who are in need – are deeply rooted in their hearts; just as is their concern for their homeland, which is strong and unfailing and their hearts do not remain unmoved in the face of the occasional trials experienced by our brethren in Greece. Given this, I am not in the least surprised by the fervent response of our Greek community to the fundraiser for the families who lost their belongings during the recent devastating fires.
Nevertheless, I feel the need to express my gratitude to all our compatriots and to every person of good will, regardless of their ancestry or religion, who embraced this initiative of our Holy Archdiocese despite the difficult circumstances arising from the pandemic, the restrictive measures that apply to most of Australian society, and the adverse economic impact these have had on households and businesses. It is extremely moving that, at a time when most of our churches remain closed as part of the restrictions to deal with the pandemic, our appeal has borne rich fruit and our fire-stricken brethren in Greece will soon become recipients of substantial help from the Antipodes.
I personally thank each and every donor, while I also congratulate our beloved clergy who worked hard to spread the word about the initiative amid the difficult circumstances mentioned above, as well as the President of the Victorian Inter-Communities Council, Mr Tony Tsourdalakis, for his decisive contribution towards this aim. Finally, fervent thanks are due to the Greek Media Group through 3XY Radio Hellas, for the significant contribution it offered with the organisation of a 'Radiothon' as well as all the volunteers who supported the project.
I am convinced that the same feelings of gratitude are shared by our brethren who are in need and they will soon enjoy valuable relief thanks to all those who responded to the fundraiser, either through their abundance or privation."
It must be noted that, in the very near future, the exact amount of money deposited from the fundraiser in aid of the fire-stricken families in Greece will be announced, as will a list with the names of the donors and the amounts they contributed.

---
Finally, those who have pledged contributions through the Radiothon are kindly requested to deposit the money into the following bank accounts:
DELPHI  BANK
NAME : GREEK ORTHODOX ARCHDIOCESE AUSTRALIA  APPEAL  ACCOUNT
BSB :  941-302
ACCOUNT :  20-388-8010
NATIONAL AUSTRALIA BANK
NAME: G.O.A.A.  ACCOUNT
BSB :  082-057
ACCOUNT :   12-693-2006
 BANK  OF  SYDNEY
NAME : GREEK ORTHODOX ARCHDIOCESE AUSTRALIA APPEAL ACCOUNT
BSB : 942-303
ACCOUNT :  1710-664