Wildfires rage near Greek capital, houses damaged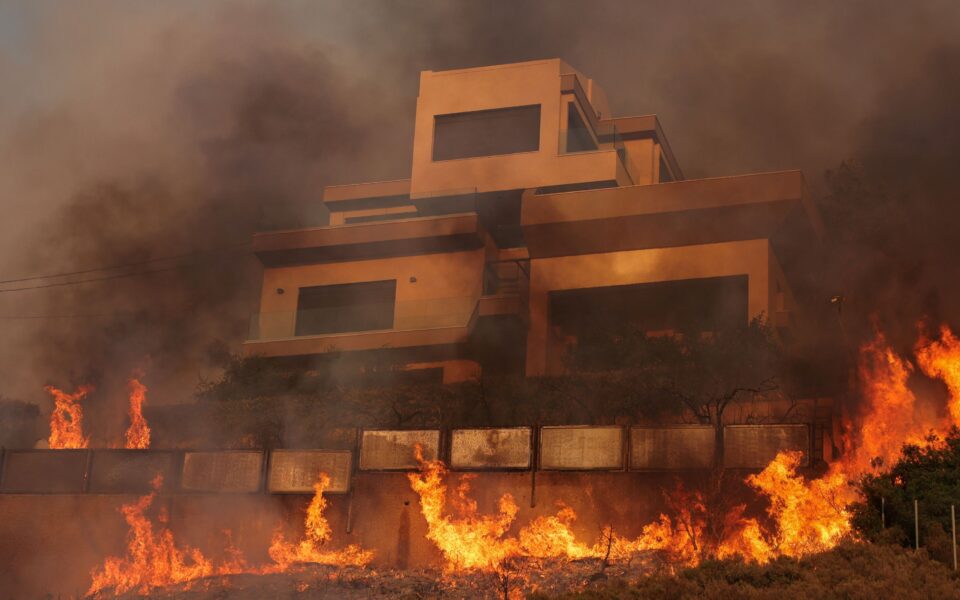 Villagers were ordered to leave their homes and hundreds of children were evacuated from a summer camp as two separate wildfires fanned by strong winds damaged houses to the southeast and west of Athens on Monday, authorities said.
The blaze that broke out in the village of Kouvaras, about 27 km (17 miles) from the Greek capital, spread fast amid erratic winds, a Greek fire service official said.
About 200 firemen with the help of around 20 soldiers, 68 engines and 16 aircraft were trying to control the flames, the official added.
Greek television showed several houses and cars gutted by the blaze and thick white smoke billowing from burning vegetation.
Nervous horses were moved away from burning stables to trucks in the nearby village of Kalyvia, Reuters footage showed.
"Due to high winds, the blaze spread across 12 kilometres in two hours," Greek Fire Service spokesman Ioannis Artopoios told a televised briefing, adding that police had detained a person suspected of arson.
Fire brigade services have been placed on standby in the wider Athens area.
Some 59 firemen with 19 fire engines and seven aircraft have been deployed to contain that blaze which forced police to shut part of a highway and disrupted train services.
The Greek meteorological service has warned of a high risk of fire, just as the country is recovering from the first major heatwave of the summer.
A second heatwave is forecast to affect the Mediterranean nation later this week.
Source: Reuters