Wildfire in Evros burns for 14th day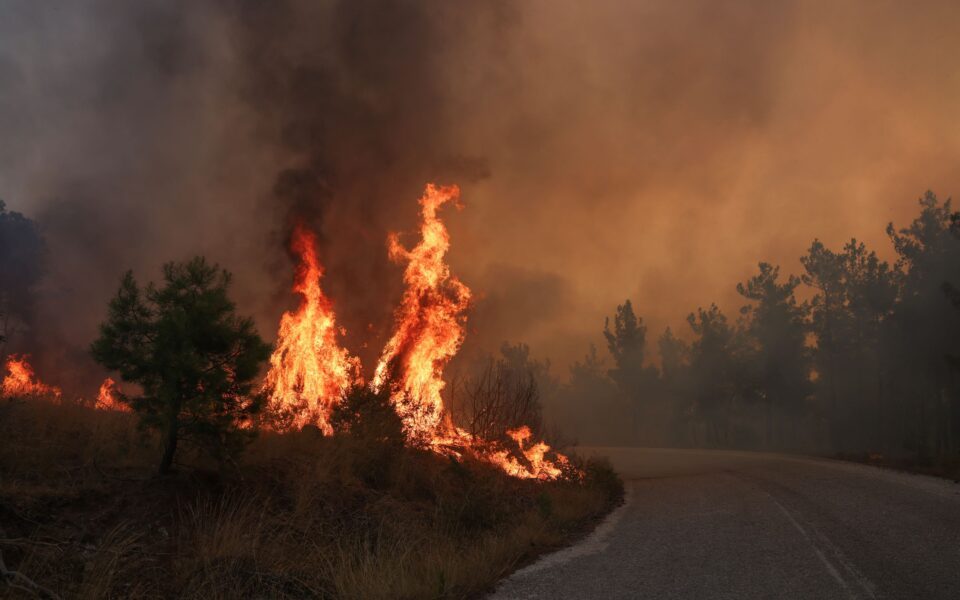 Crews are working to contain the inferno in Evros, in northeastern Greece, marking the 14th consecutive day of firefighting on Friday. During the night, they engaged in a battle to prevent the flames from encroaching upon the town of Soufli.
According to the Fire Service, the fire is currently raging between Giannouli and Kornofolias, with Soufli and Protoklissi appearing to be safe from the flames at the moment.
On Thursday night, civil protection authorities issued a warning to the residents of Soufli via the emergency number 112 as the flames drew closer to the town.
As of Friday, the firefighting effort involves 129 fire engines with a crew of 586 members, 16 teams of firefighters on foot, supported by six firefighting aircraft and two helicopters.
In the meantime, firefighting teams continue their operations in Parnitha, in western Attica, primarily in the vicinity of the Fortress of Fyli.
Additionally, the fire in Tsikraki in Farsala, central Greece, has been successfully contained, and the situation with the fire in Korona, Kilkis, in northern Greece has improved.
Partial control has been established over the fires in the Peloponnese, specifically in Aspropoulia, Messinia, and Geraki, Ilia.
A total of 32 new forest fires erupted on Thursday while firefighting forces were actively engaged in battling 68 fires across the country.
Source: ekathimerini.com