Visit of the youth of 'Paidopolis' to the Theological School of Halki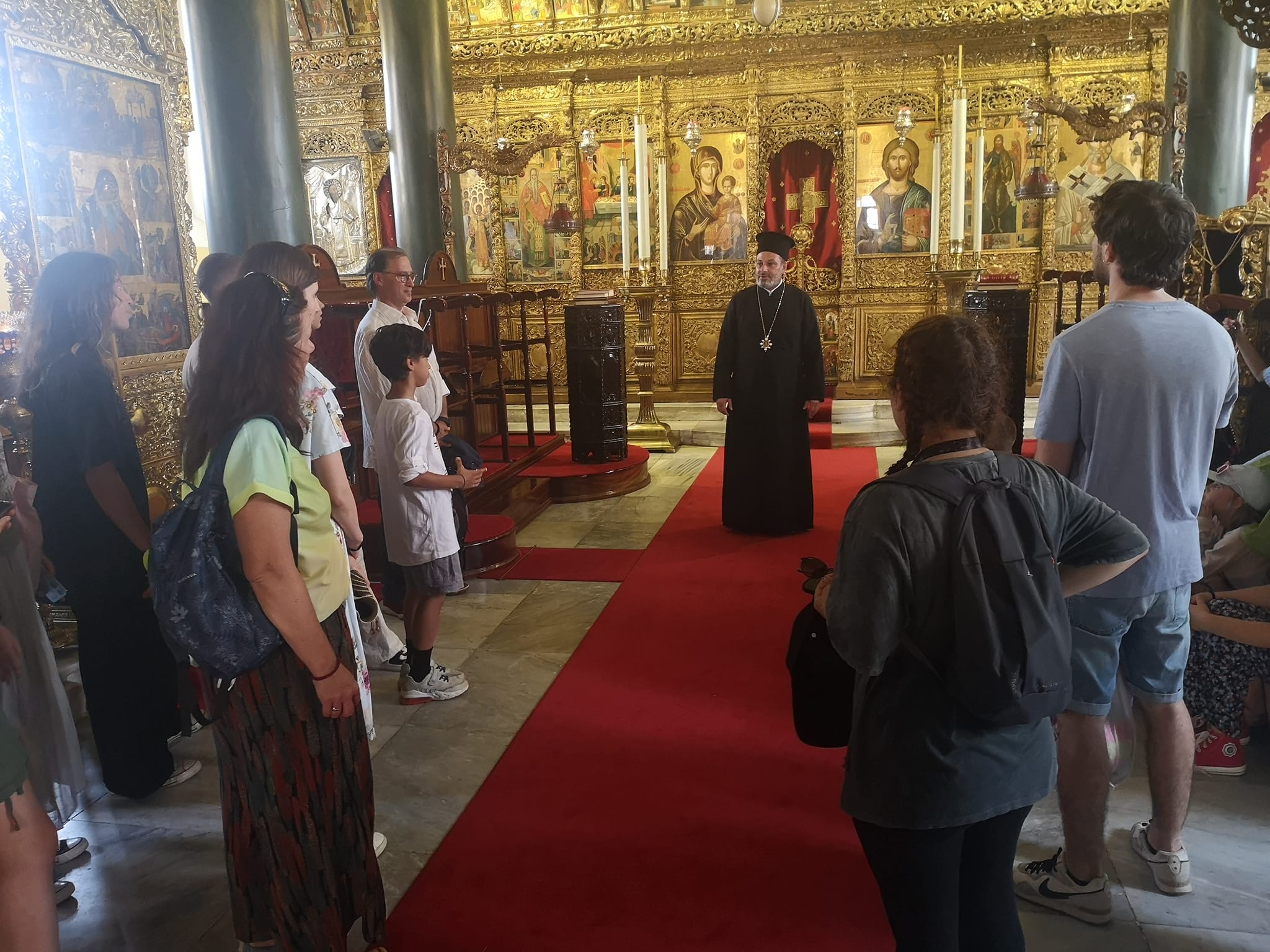 On Monday, 10 July 10 2023, the Holy Theological School of Halki was visited by a group of thirty-five youth from the Greek Association of Romania, who are currently being hosted at the Paidopolis camp of the island of Proti, under the guidance of Mr. Apostolos Komvopoulos.
The young visitors were welcomed by the Abbot of the Monastery of the Holy Trinity, His Grace Bishop Kassianos of Arabissos, who guided them through the Chapel of the Holy Monastery of the Holy Trinity and spoke to them and offered them advice for their lives, and blessed them paternally.
Subsequently, the visitors were guided through the historic Library of the Theological School, showing special interest and admiration for its old and rare books, the classrooms, and the gardens, where they had the opportunity to enjoy the idyllic natural environment.
Finally, everyone attended a luncheon which was hosted by His Grace Bishop Kassianos.
More photos:
Source: orthodoxtimes.com