'Unreal' levels of rain fell on Mount Pelion, expert says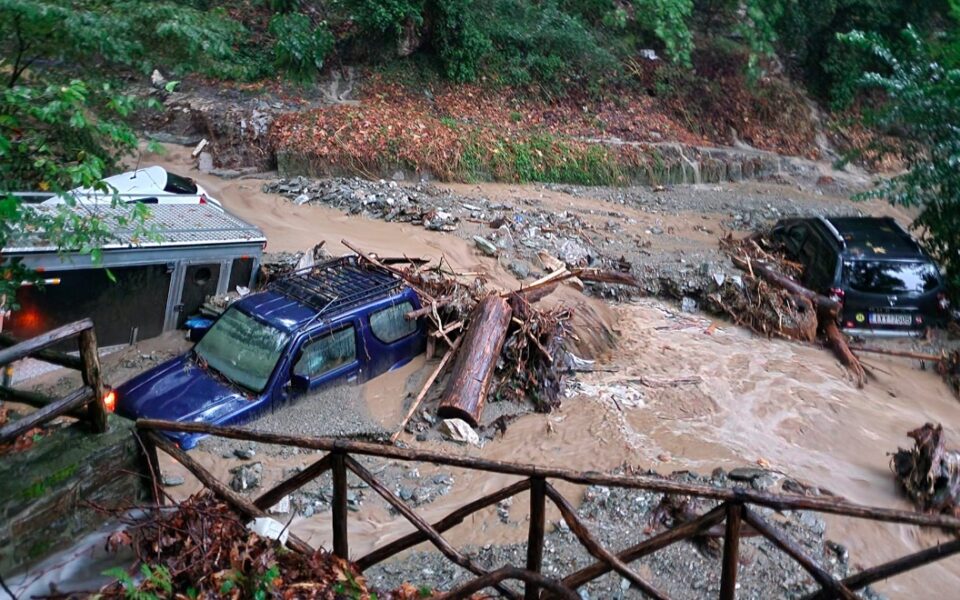 Mount Pelion, a densely wooded mountain range in the prefecture of Magnesia, has seen "unreal" levels of rain as a heavy thunderstorm dubbed Daniel is sweeping through the region, the National Observatory of Athens' chief meteorologist said on Tuesday.
The downpour will continue until Thursday at noon, with the epicenter located in the prefectures of Magnesia, Fthiotida, Central and Northern Evia, Sporades, Central Greece, and the Southern Peloponnese, he said.
"Unfortunately, the forecasts for unprecedented levels of rain have been completely confirmed," Lagouvardos, who is also the scientific director of the meteo.gr website, added.
The fire department said one man was killed in Volos when a wall buckled and fell on him, while another man was reported missing, believed to have been swept away by floodwaters.
Mount Pelion, dotted with more than 20 villages, overlooks the Pagasetic Gulf and is 27 km from the city of Volos which has recorded extensive flooding from the deluge of rain. It is a popular tourist destination year-round, mainly with Germans and French nationals.
Source: ekathimerini.com