Two Days Before the Fall of Constantinople- 27th of May 1453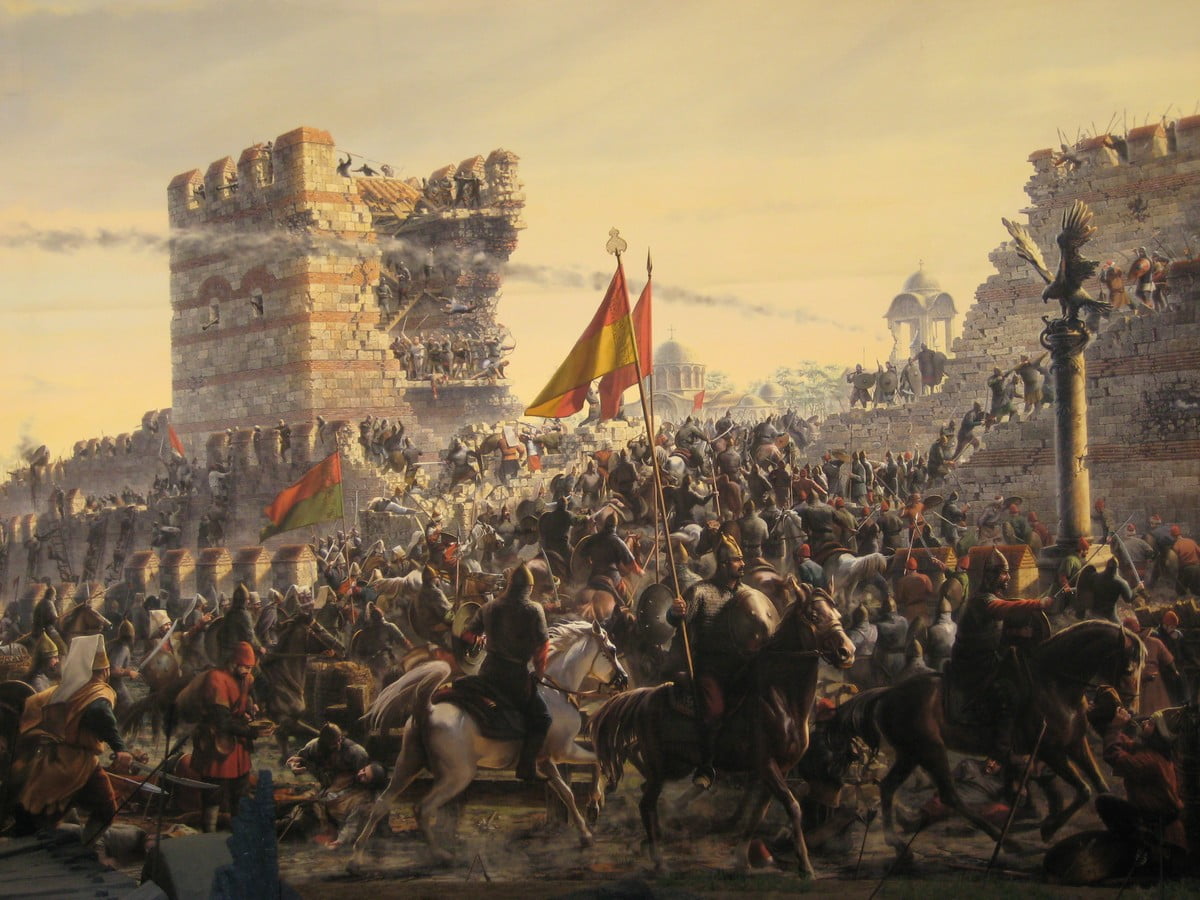 "On the 27th of May, the middle section of the walls was pounded all day by cannon fire, giving the defenders almost no opportunity to repair the damage. Parts of the ancient outer wall began to crumble.
The endgame of the siege was almost upon them. Mehmed summoned his officers and told them to prepare for one final push. A general attack by land and sea would begin in two days. They were going to push wave after wave of men at the heavily damaged central section of the walls. At some point, he said, the hammer blows would open a crack in the defensive lines and they would break into the city. The siege was about to end for them, in death or glory.
Great fires were lit along the line of the Ottoman camps that night. Mehmed's soldiers shouted and sang around the flames. The Turkish tumult was heard within the city. Soft cries of Kyrie Eleison, were raised up from the city's churches to the night sky. Lord have mercy…"
(Ghost Empire- Richard Fidler)