Church
Third Finding of the Honourable Head of the Holy Glorious Prophet, Forerunner and Baptist John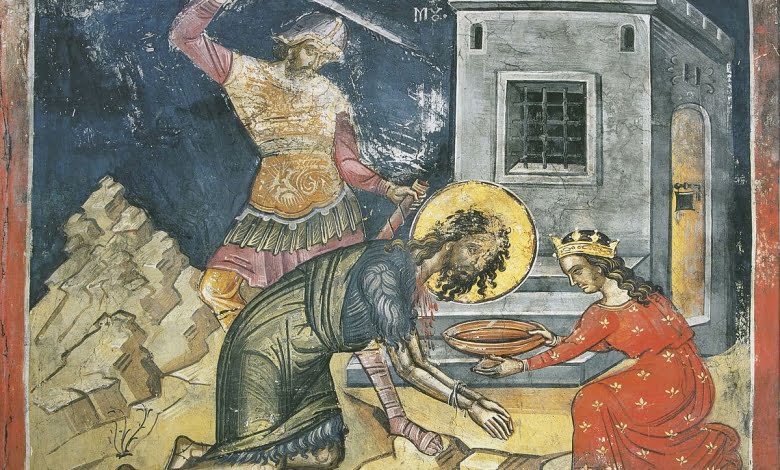 The Third Discovery of the Venerable Head of the Holy Prophet, Forerunner and Baptist John occurred in about the year 850. The head of Saint John the Forerunner was first found on the Mount of Olives, where it had been hidden by Joanna, wife of Chusa, after the Saint's beheading; and found the second time in the city of Emesia during a time of unrest at Constantinople connected with the exile of Saint John Chrysostom (November 13).
It was transferred to Komana during the Saracen raids (about 810-820) and it was hidden in the ground during a period of iconoclastic persecution. When the veneration of icons was restored, Patriarch Ignatius (847-857) saw in a vision the place where the head of Saint John the Forerunner was hidden. The patriarch communicated this to the emperor, who sent a delegation to Komana. There the head was found a third time around the year 850.
Afterwards the head was again transferred to Constantinople, and here on May 25 it was placed in a church at the court. Part of the head is on Mt. Athos. The Third Discovery of the Head of John the Baptist is commemorated on May 25.
Source: oca.org