'There is no alternative': Victoria to enter one-week lockdown from 8pm tonight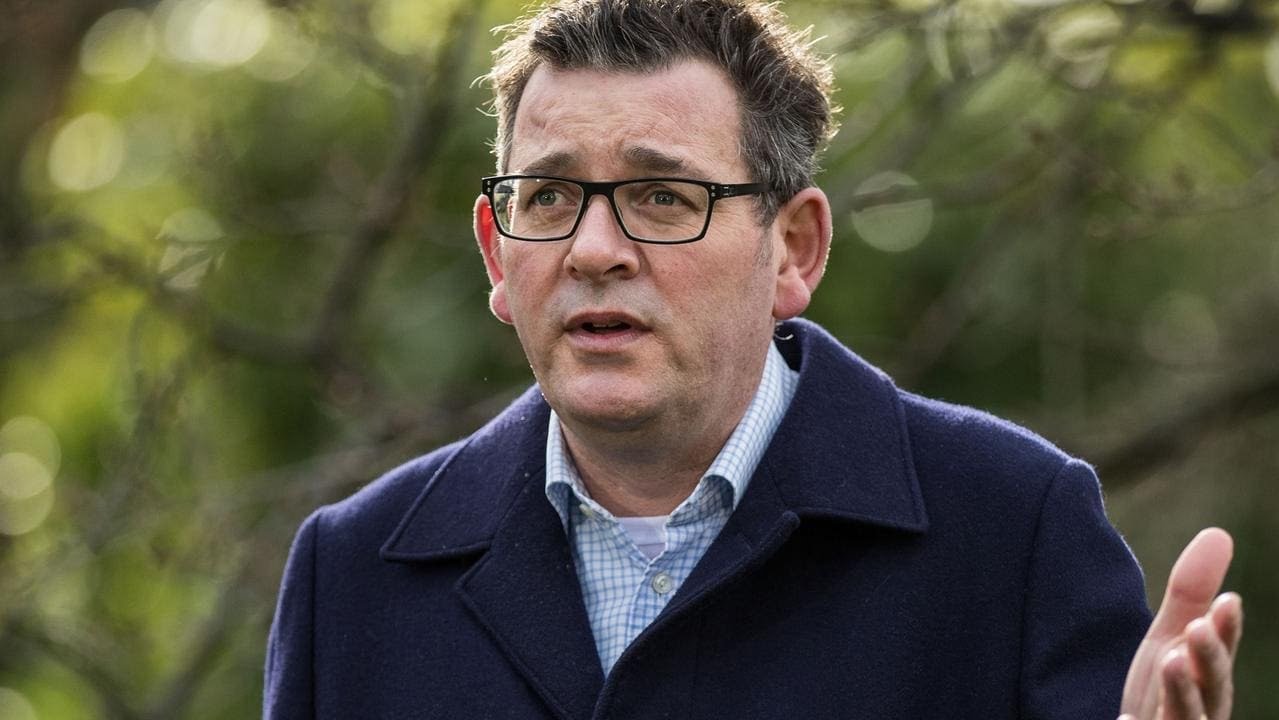 Victoria will enter its sixth COVID-19 lockdown after recording a total of eight coronavirus cases on Thursday.
Premier Daniel Andrews has confirmed the state will be placed into a seven-day lockdown, effective from 8pm Thursday.
"None of us want to be in a situation where we have to lock down again, but the Delta variant moves so fast that with even a handful of positive cases that can't be linked, that hasn't been in isolation through their infectious period, there is no alternative for us but to listen to our public health experts," he told reporters.
He warned that even waiting a few days before locking down could see the new cluster spread beyond control.
"This evening, go home, and begin that lockdown. Don't be out and about, because all you might be doing is spreading the virus," he said.
The same rules that applied during last month's lockdown will be reimposed, including the five-kilometre travel limit for exercise and shopping and compulsory masks indoors and outdoors.
Mr Andrews also reiterated that a man in his 20s had died from COVID-19 in NSW on Wednesday.
"This is relevant to everybody," he said. "Nobody wants to get this. Nobody can afford to ignore this. No government can refuse to accept advice, and act to do what's right. That's what I'm doing today, that is what the government is doing today – as painful and difficult as it is."
He said there will be an announcement on Friday morning regarding support for impacted businesses.
Two of Victoria's eight new cases will be included in Friday's numbers. They are close contacts of a teacher from Al-Taqwa College and her husband, both in their 20s and who live in the Hobsons Bay council, who tested positive on Wednesday with the source of their infection unknown.
Authorities are racing to trace the sources of the couple's infection and that of a man in his 20s who lives in the Maribyrnong council.
He works at a warehouse in Derrimut and he and his housemate are now isolating.
The three other cases from Thursday's numbers are linked to the Moonee Valley testing site cluster.
The Hobsons Bay man is also a player with Newport Football Club, whose players are now isolating.
Al-Taqwa College is a tier one exposure site from 28 to 30 July and has been closed while more than 2,000 students and 300 staff get tested and self-isolate. A testing site has been set up at the school.
It was a significant location for transmission in last year's second wave, with at least 210 cases linked to it at the time.
The state's exposure sites can be seen here.
Ilim College and Australian International Academy campuses as well as the Islamic College of Melbourne (ICOM) at Tarneit were also shut on Thursday as a precaution.
In separate letters, the three schools reassured parents that none of their students or staff had tested positive so far.
Thursday marks the one-year anniversary of Victoria recording 725 cases, the highest daily number of infections in its deadly second wave of the virus.
Source: sbs.com.au