The Patriarch of Alexandria visited the Monastery of Saint Marina, Voni, and the Metropolitan Church of Arkalochori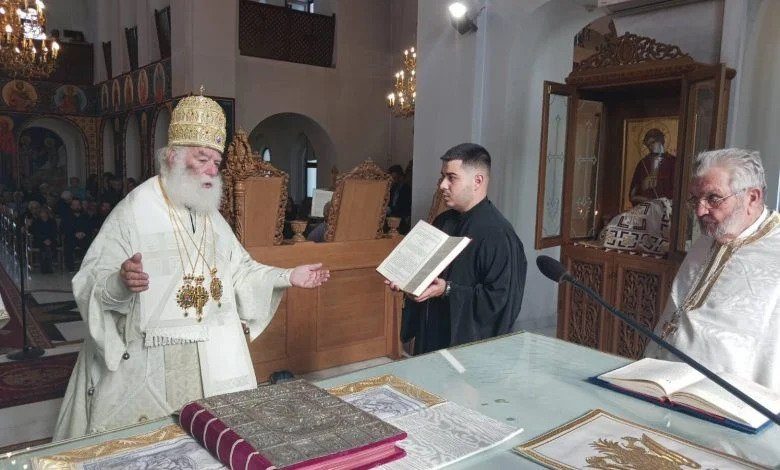 On Saturday, 19 August 2023, His Beatitude Pope and Patriarch Theodoros of Alexandria and All Africa, officiated at the Byzantine Church of the Holy Monastery of Saint Marina in Voni, along with Deacon Fr Petros Arapoglou. On the following day, Sunday 20 August 2023, His Beatitude liturgised at the Holy Metropolitan Church of Saint Andrew Archbishop of Crete, in Arkalochori, where he also conducted the 40-day memorial of the late George Tambakakis and spoke appropriately about his person and life.
The Local Shepherd, Metropolitan Andreas, had travelled to the Sfakia region, where he was joined by the Protosyncellus of the Holy Metropolis of Lampi, Archimandrite Athanasios Karahalios, and conducted in the presence of the Mayor of Sfakia the memorial service of all road-incident victims in the Municipality of Sfakia. Afterwards, His Eminence went to Aradaina where he held a trisagion memorial service for the Sfakian Commander Hatzis Giorgis Kelaidis from Mouri Sfakia and the unveiling of the monument took place. His Eminence Metropolitan Andreas in his speech, gave an overview of Commander-in-Chief Hatzis Giorgis Kelaidis (1784–20.03.1824).
More photos: