The Feast Day of the Dormition of the Theotokos in Nichori, Bosporus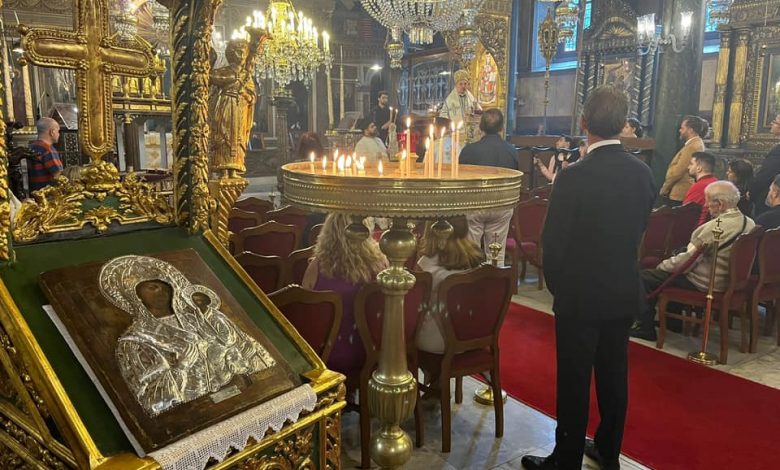 On the great feast of the Dormition and the Translation of the Blessed Virgin Mary, to which the Holy Church of the Community of Neochorion in the Bosporus is dedicated, the Divine Services took place, along with the large participation not only of the local parishioners, but also of many pious Christians, from various parts of the City of Constantinople and abroad.
More specifically, on the eve of the feast day, Monday 14 August 2023, The Great Vespers of the Dormition took place and were officiated by His Eminence Metropolitan Athenagoras of Kydonia, Patriarchal Supervisor of the local District. Also joining the Vespers were Archimandrite Timotheos Railakis-Vranas, Parish Priest of the neighbouring Community of Vafeohorion, who preached the homily for the feast day, Protopresbyter Konstantinos Bartholomeos, Parish Priest of Neochorion, and the Patriarchal Deacon Epifanios Kamianovic. The regular Chanters of the Neochorio Community, Mr. Nikolaos Papageorgiou and Mr. Panagiotis Raktivan, chanted enthusiastically.
While the troparia of the Litany were being chanted, according to the ancient local tradition of the Community, the Epitaphios of the Theotokos was carried modestly in procession and then placed in the old, beautifully decorated, sacred kouvouklion (carved canopy). Following this, the blessing of the Five Loaves (Artoklasia) took place, for the health of the pious parishioners and the pilgrims who came to honour the Mother of God.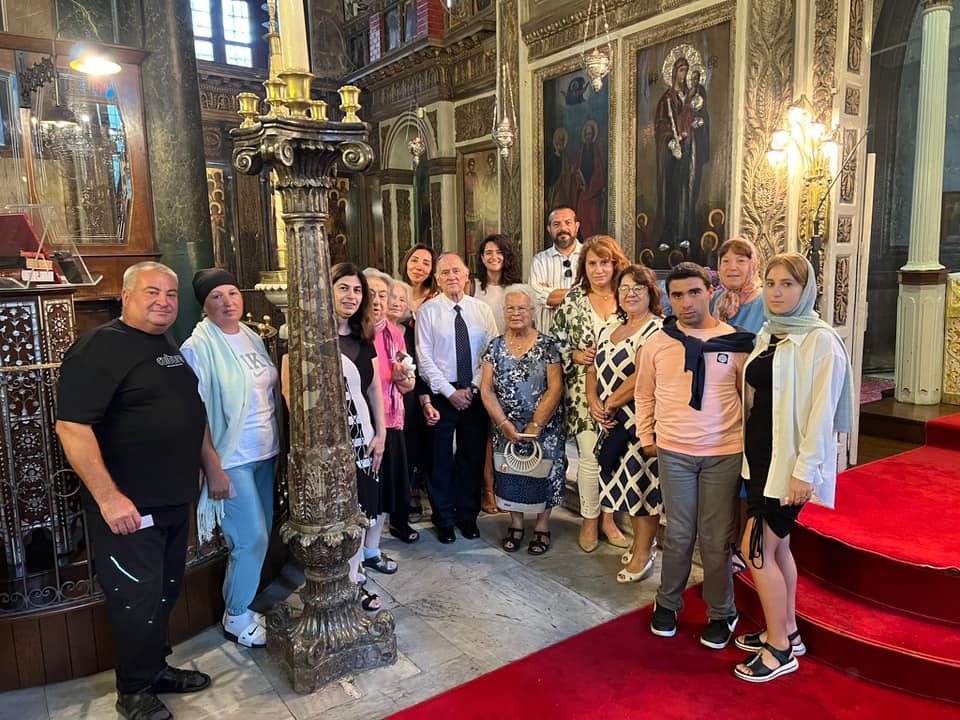 On the morning of the great Feast of the Mother of God, Tuesday, 15 August 2023, a Divine Liturgy was celebrated, officiated by Metropolitan Athenagoras, who had as his co-celebrant the Parish Priest of the Neochorion Community, Protopresbyter Konstantinos Bartholomeos, and also Deacon Bosporios Magafas, Undersecretary of the Sacred and Holy Synod.
Prior the dismissal of the Divine Liturgy, His Eminence Metropolitan Athenagoras spoke to the crowded congregation and distributed the Antidoron to all those who were present. On both days, after the end of the Divine Services, receptions followed in the community facilities.
More photos: