The Feast day of Saint Menas at Ypsomatheia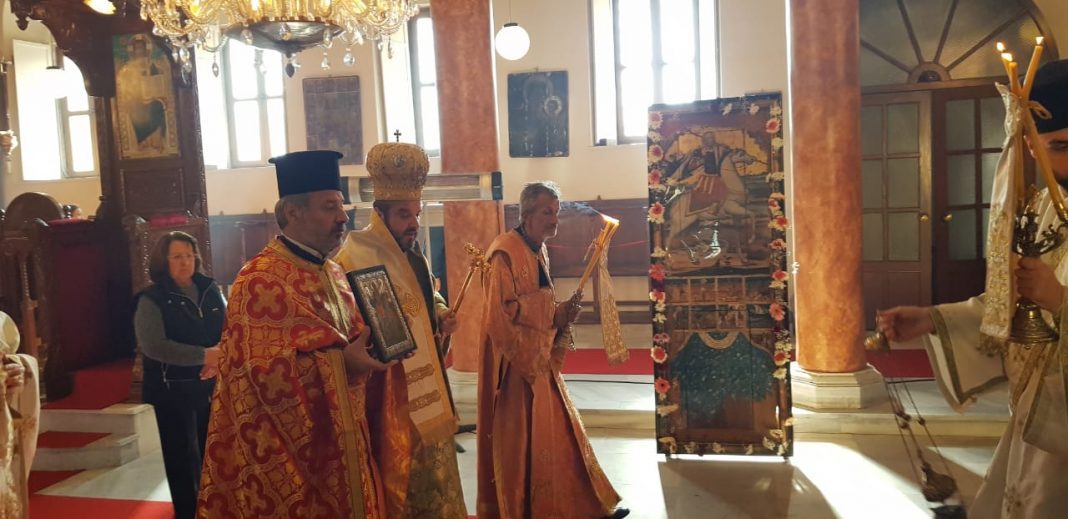 On Friday, 11 November 2022, The historical Church of Saint Menas, Ypsomatheia celebrated the feast day of their patron saint.
His Eminence Metropolitan Maximos of Sylivria, overseer of the district, presided over the Divine Liturgy for the feast day of Saint Menas, in the presence of many faithful of the region, including those from the City of Constantinople and from oversees. Archon Mr Panagiotis Tzanakos chanted, who is the protopsaltis of the district.
It is also noteworthy that in this Holy Church, the blessed Archon Protopsaltis Thrasyvoulos Stanitsas began his chanting ministry as a young adolescent.
Source: fosfanariou.gr
More photos: