The Ecumenical Patriarch departed for Finland and Estonia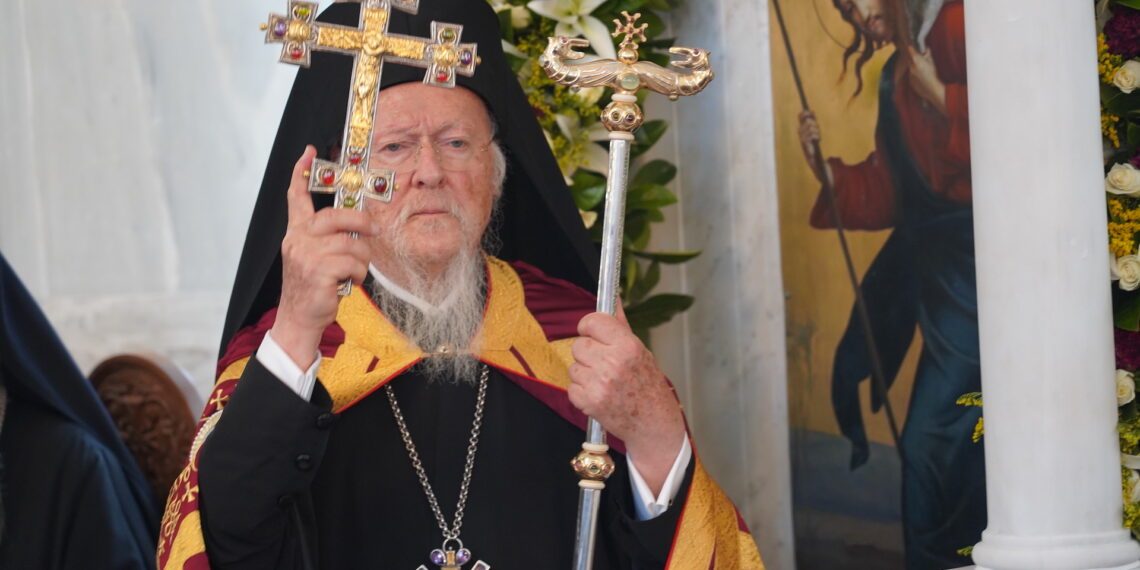 His All-Holiness Ecumenical Patriarch Bartholomew departed yesterday, Friday, 8 September  2023, from Constantinople for an official visit to Finland and then to Estonia, in response to official invitations, in order to attend the anniversary celebrations marking the 100th anniversary of the granting of Autonomy to these two Orthodox Churches.
As part of his visit to Finland, the Ecumenical Patriarch will preside over the Divine Liturgy at the Cathedral of the Dormition of the Virgin Mary in Helsinki and will have a special meeting with the President of the Republic of Finland, the Ambassadors of Greece and Turkey, with the country's religious leaders and other officials, and he will visit parishes, institutions, the Orthodox youth camp in Kaunisniemi, and the Orthodox Chapel at the Somainen Correctional Institution in Helsinki, where he will bless the Orthodox faithful.
At the second stop of his visit, in Estonia, where he will arrive on 12 September 2023, the Patriarch will preside over the Divine Liturgy in the town of Värska, and will have private meetings with the President of the Republic of Estonia, the Prime Minister of Estonia, the Speaker of the Parliament, the Minister of Foreign Affairs and the Minister of the Interior, the Ambassadors of Turkey and Greece, representatives of the other Christian Churches, the Mayor of Tallinn and other officials.
His All-Holiness will also attend the official event of the country's National Post Office, during which commemorative stamps will be presented to mark the centenary of the Estonian Orthodox Autonomous Church. In addition to the country's capital, Tallinn, the Ecumenical Patriarch will also visit the cities of Tartu, Värska, Valga, Pärnu, and Hiiumaa where he will meet and bless the holy clergy and Orthodox faithful.
The Patriarchal Entourage consists of the Bishops, Metropolitan Athenagoars of Kydonia, Metropolitan Vissarion of Spain and Portugal, Metropolitan Gregory of Peristeri, Grand Ecclesiarch Archimandrite Aetios, Director of the Patriarchal Office, Deftereon Deacon Fr Alexander, Bookkeeper of the Ecumenical Patriarchate, and Grand Syncellus Archimandrite Iakovos, Director of the English Office, Mr. Nicholas-Georgios Papachristos, Director of the Patriarchal Press and Communication Office, and Peter Bazgarlo, one of the Secretaries of the Ecumenical Patriarchate.
Elder Metropolitan Metropolitan Apostolos of Derkoi was appointed Locum tenens of the Ecumenical Patriarchate, who accompanied him to the Constantinople Airport, along with Grand Protosyncellus Theodore.
Source: orthodoxtimes.com