The Archbishop of Australia at the celebrating Church of Saints Constantine and Helen in Newtown, Sydney.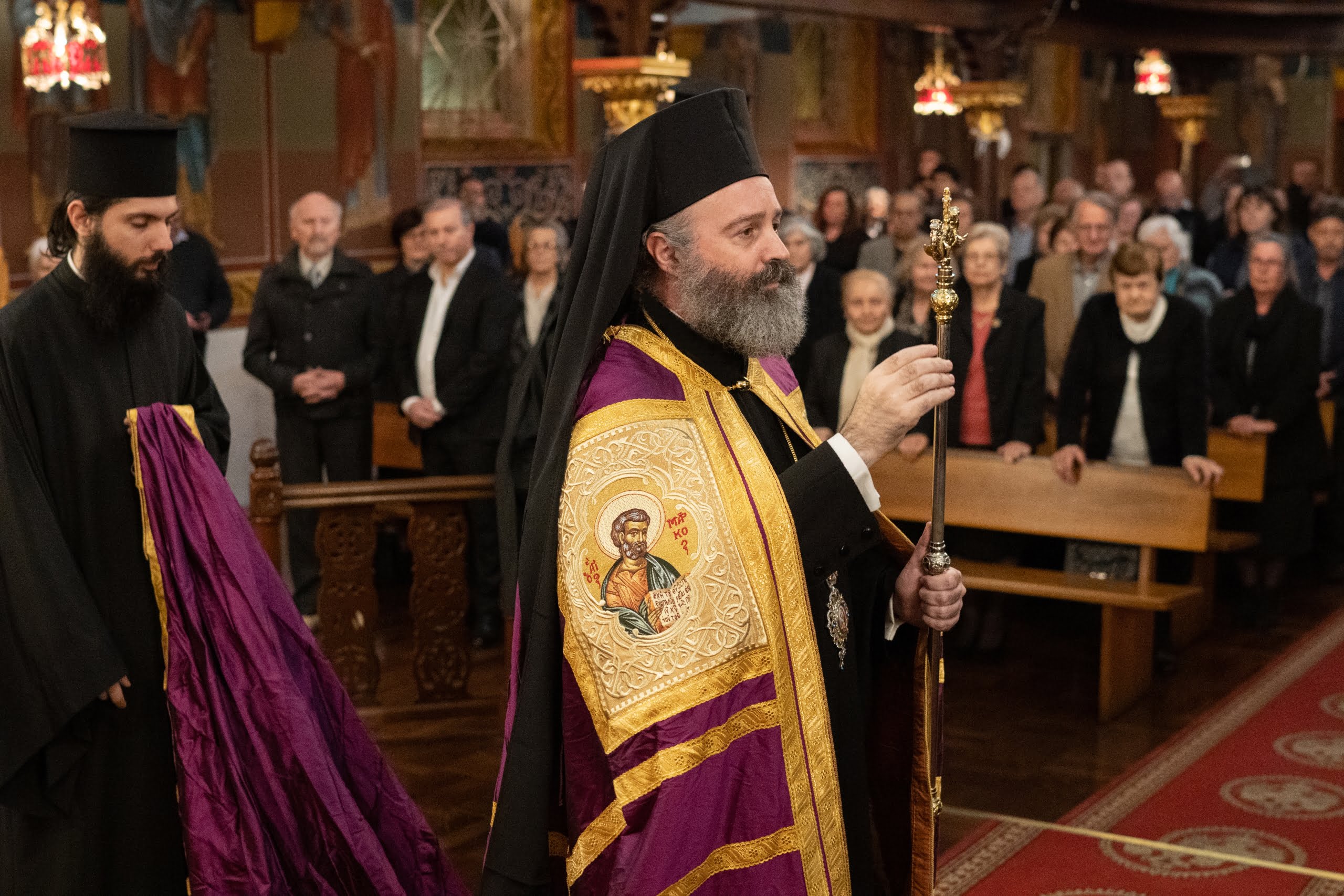 On Thursday, the 20th of May, on the eve of the feast of the Equal to the Apostles Saints Constantine and Helen, His Eminence the Archbishop of Australia Makarios visited the Parish of the aforementioned saints in Newtown, and presided at the Great Hierarchical Vespers, assisted by the Parish Priest, Fr. Nectarios Zorbalas, and other priests of Sydney.

In His speech, His Eminence referred to the honoured Saints, Constantine the Great and his mother, Helen, noting the valuable lessons that modern Christians can learn from their lives.
For Saint Constantine, He emphasised that it is not by chance that our Church has called him "Great", as on the one hand his contribution to Christianity is invaluable and on the other hand his role as Emperor of Byzantium was complex and innovative for his time. In addition to the issuing of the Edict of Milan, the First Ecumenical Council in Nicaea and the establishment of Constantinople, as the Queen of Cities, His Eminence mentioned other important social aspects of his work, such as the introduction, for the first time, of financial aid for large families, the introduction of Sunday as a public holiday, but also the provision of financial support of destitute mothers, in order to be able to provide for their children.

In reference to the life and work of Saint Helen, His Eminence stated that St. Helen should be called a "Holy Mother". This is because her deep faith in Christ and piety enabled her to provide a spiritual upbringing for her child. "Saint Helen was a sanctified mother", who taught Constantine the Great, not with words, but with her own holy life and example.

In conclusion, the Archbishop urged the mothers and grandmothers present to have St. Helen as their role model and to teach their children and grandchildren through their own pious example.