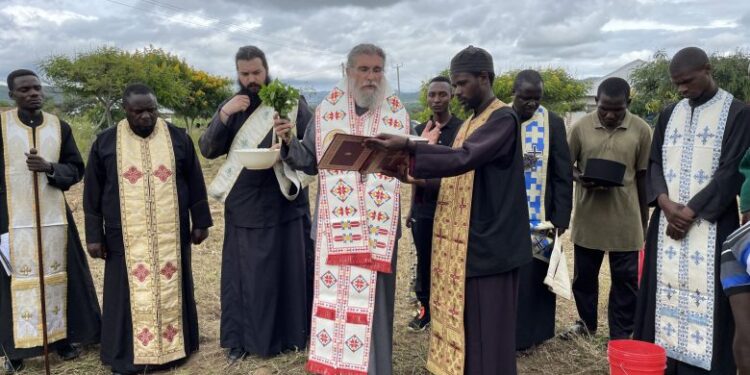 Bishop Agathonikos of Arusha and Central Tanzania went to the village of Callega in Iriga, where, along with the clergy of the Diocese, they performed the sanctification rite for the laying of the foundation stone of the new Church of Saints Panteleimon and Athanasius the Great.
This new temple will be built on the main road that connects the city of Iriga with the Ruaha National Park.
It will be a new source of Orthodox testimony that the Holy Diocese hopes that, with the grace of God and the new Church, the inhabitants of the region will have the opportunity to know and love Christ and the Orthodox Church.