'Stay at home': Lockdown for four Sydney areas after 22 new cases in NSW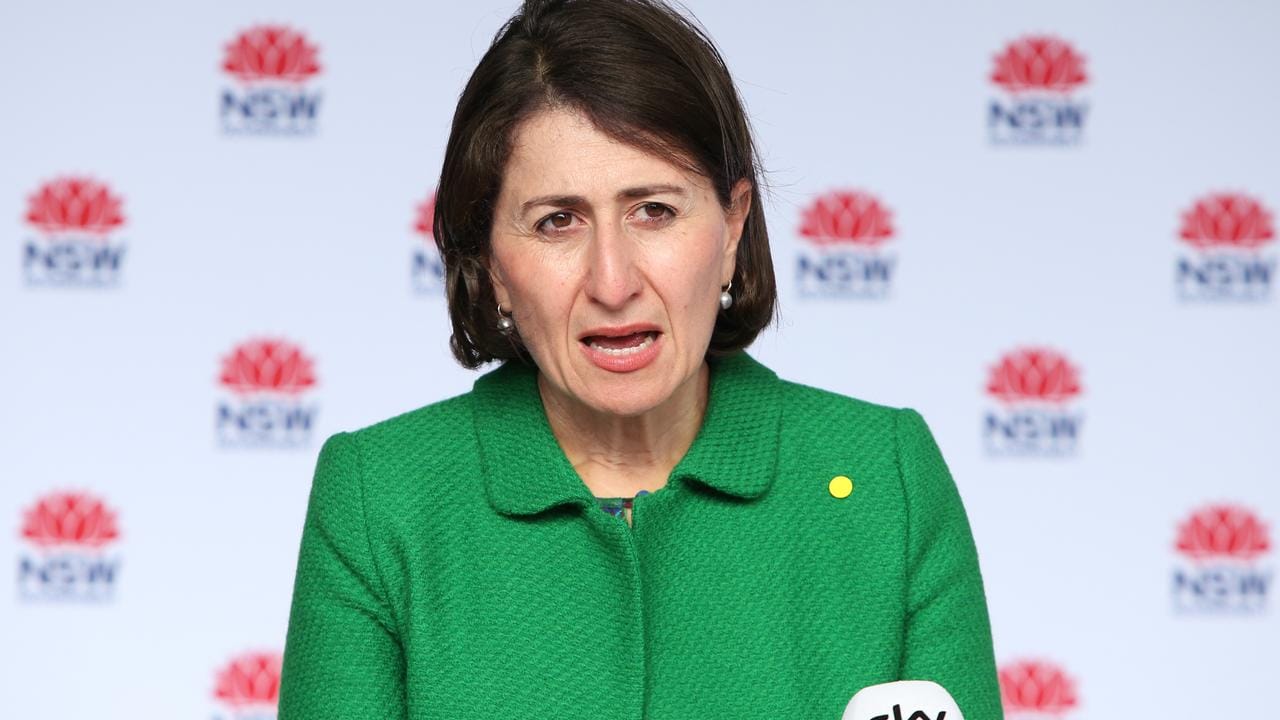 Residents who live or work in Woollahra, Waverley, Randwick and the City of Sydney have been issued a stay-at-home order as the COVID-19 outbreak continues to spread.
It came as the state recorded 22 new cases of COVID-19 in the community on Friday, and as the Bondi cluster grew to 65.
"If you live or work in those four local government areas you should not leave your home unless you have to. What this does is make sure that we haven't missed any chains of community transmission," NSW Premier Gladys Berejiklian said on Friday morning.
People will be allowed to leave home for four reasons: to travel for necessary work or education, outdoor exercise, to provide care or compassion to a relative and buying essential goods or services.
The order will begin at 11.59pm on Friday, June 25, and lasts until 11.59pm on Friday, July 2.
"Anyone who has worked part-time or permanently in the four hot spots in the past two weeks are subject to stay-at-home orders. It doesn't matter where you live. If you've worked in those four local government areas, you're subject to the orders," Ms Berejiklian said.
"This is in order for us to ensure this doesn't take hold for weeks and weeks, and we believe this is a proportionate response to the risk."
The Premier said some businesses in the four areas would probably need to close to comply with the order, which will be published on Friday evening.
"Unfortunately, unless you're providing essential food and services — that is take away food and services or grocery services of that nature — we don't expect those businesses to remain open in the next week," she said, highlighting gyms and nightclubs as premises that would need to shut.
Restrictions such as mandatory masks indoors and on public transport in Sydney and surrounds are now extended until midnight on Friday, July 2. People from the four local government areas — as well as Bayside, Inner West and Canada Bay councils — continue to be not allowed to leave metropolitan Sydney.
Eleven locally acquired cases of COVID-19 were detected in the 24 hours to 8pm on Thursday night, six of which were already known. In addition, another 17 locally acquired cases were detected overnight.
All cases have now been linked, except the 9-year-old student from St Charles' School in Waverley and three new cases reported overnight. NSW Chief Health Officer Kerry Chant said authorities expected to link the three overnight cases soon.
There were 47,603 tests reported to 8pm last night, a slight drop on Thursday's total of 48,402.
"Was it not for the good work of our contact tracers those links would not have been established," Ms Berejiklian said.
Due to the contagiousness of the strain, the Premier said the state is "likely to see more cases in coming days, mainly from household contacts."
Concerning for those already infected, "we anticipate that close to 100 per cent of everybody in a household is likely to get the virus if one person has had positive test results", Ms Berejiklian said.
NSW Police on Friday said urgent legal advice was being sought about whether a private limousine driver at the centre of the Bondi COVID cluster breached health orders by not wearing a mask.
NSW Health Minister Brad Hazzard said from 4pm on Friday he will be "stepping up the guidelines on mask-wearing for those drivers of people coming in from international flights – whether they're passenger flights or whether they're cargo flights", as part of new public health order directions.
"There are crews involved with the transportation of passengers in some cases. It would appear that there may be a small number of people who don't comply with the expectations," Mr Hazzard said.
Dr Chant said contact tracers have now linked a person who was infectious on June 15 and 16 as the source of the infection for Joh Bailey in Double Bay, Fresh Nails salon in Westfield Bondi Junction, and the Lyfe Cafe in Bondi.
A close contact of this person then introduced the infection to the Tropicana Cafe.
"I have got significant concerns for patrons and staff at Joh Bailey, because we have at least three staff members who were working whilst infectious and with two confirmed cases in clients so far," Dr Chant said, adding that there are more than 900 clients who may be potential contacts who could acquire the infection.
Source: smh.com.au