St. Catherine's Youth Forum: "Our Lives Written By God"
On Monday 22 May, the Youth Fellowship of St Catherine's Greek Orthodox, Mascot, run – with the blessing of Father Athanasios Giatsios – by Dora and Gia Kelaiditis, held its first Youth Forum on the theme 'Our Lives Written by God.' The Forum was attended by His Grace Bishop Emilianos of Meloa, Chancellor of our Holy Archdiocese, His Grace Bishop Iakovos of Miletoupolis, Archiepiscopal Vicar of Brisbane, as well as other clergy and a host of young people from throughout Sydney.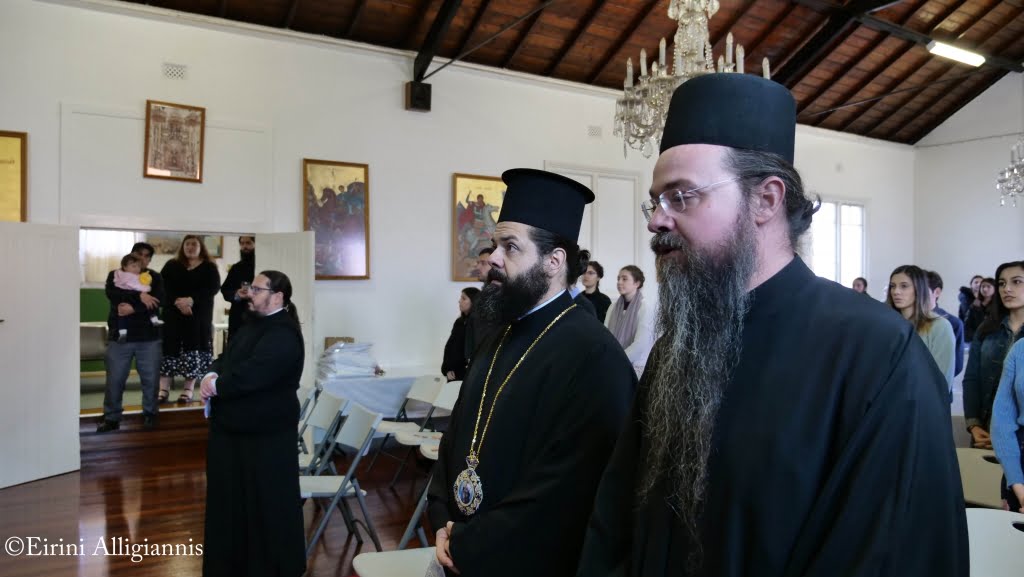 The speakers included, first, the Abbot of St George Monastery, Very Revd Fr Ieronymos, who addressed the topic 'Why were we Made and What is our Purpose?' In his talk, Father Ieronymos inspiringly addressed the relevant passages in the Book of Genesis that describe our creation in God's image, and how we find our ultimate purpose by participating in Christ's life in the Church.
The second talk was by our parish priest Very Revd Fr Athanasios Giatsios, who spoke about 'Why Do We Suffer?' Father's talk drew on the wealth of his experience as a chaplain and as minister to the elderly; how even amid suffering one can find joy in Christ and everyday experiences.
This talk was perfectly complemented by Stan and Sonia Giaouris' topic, 'Overcoming Life's Hardships with God as our Guide.'Finally, Gia Kelaiditis, who, along with her sister Dora and the rest of the parish's youth, worked so hard to put the Forum together, spoke about 'How our Actions Impact Others.' The Forum was well attended and the parish looks forward to more exciting presentations for youth in the near future.