Roads blocked by landslides in Epirus as storm 'P' sweeps across Greece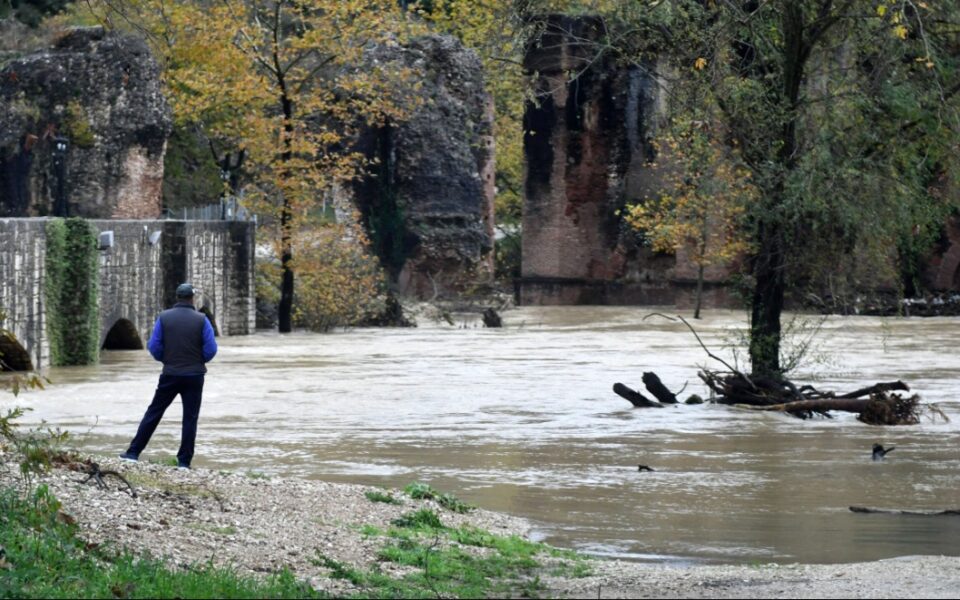 Landslides were recorded in many parts of the mountainous road network in the prefecture of Epirus, western Greece, on Saturday morning, due to the heavy rains that hit the area overnight.
Rocks blocked roads in Tzoumerka, on the provincial road from the Plaka bridge to Pramanta, in Konitsa on the national road before Mastorochoria and Pogoni in Konitsa, and on the Delvinaki-Pogoniani road.
Civil Protection machines are working to restore traffic on the road network.
For Saturday, the National Observatory of Athens' weather service Meteo has warned of rain, hailstorms in the Ionian Sea, Epirus, central Greece, western Peloponnese, Macedonia, Thrace, the islands of the northeastern Aegean and possibly Thessaly.
Epirus will receive the largest volume of water, however the effects of the storm, classified as Category 4, will be felt in many parts of the country. Attica will see strong winds, clouds with rains mainly in the midday hours.
The storm, brought about by a cold front known as "P", originating from Central Europe, is bringing storms accompanied by hail, lightning and high winds. It reached Greece from the northwest and is gradually moving east, as far as the northeast mainland, eastern Aegean and the Dodecanese.
Source: ekathimerini.com