Removal of the Relics of Dionysios of Zakynthos, Bishop of Aegina (24 August)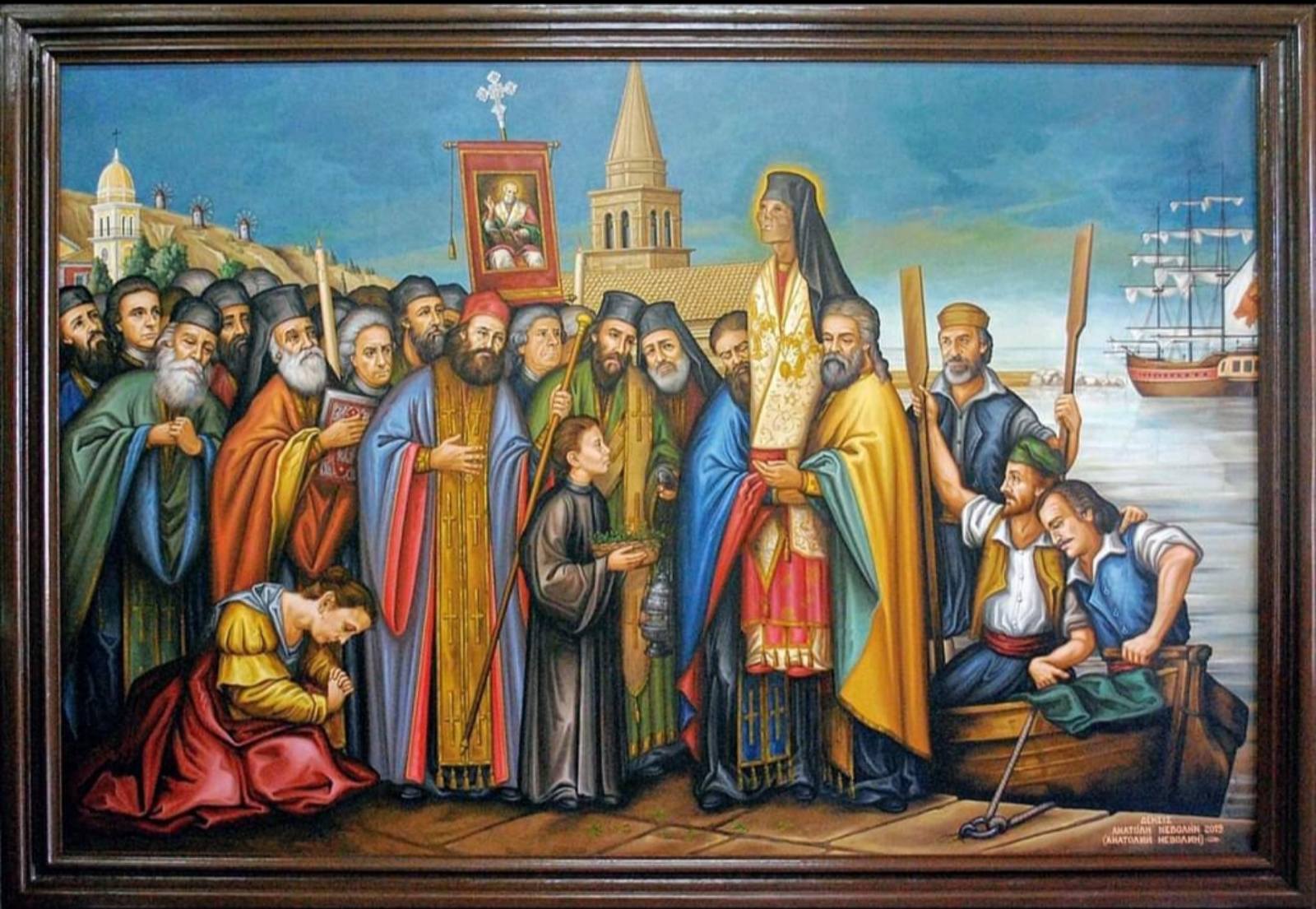 When Saint Dionysios died in 1622 A.D., his last wish was that he be buried in the Church of Saint George on the Strofades Islands where he lived as a monk. Three years after his interment there his body was found to be incorrupt.
In 1717 his body was transferred from the Strofades Islands back to his home island of Zakynthos where it resides to this day.
Source: goarch.org