Rare supermoon lights up the night sky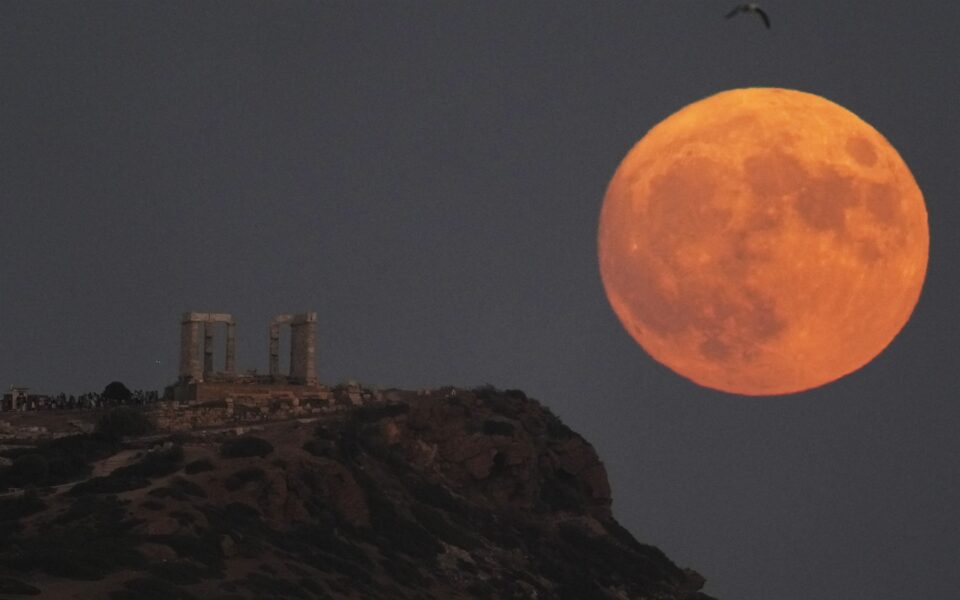 The supermoon rises behind the ancient Temple of Poseidon at Cape Sounio, about 70 kilometers south of Athens, Greece on Wednesday. The cosmic curtain rose Wednesday night with the second full moon of the month. It is a supermoon because it's closer to Earth than usual, appearing especially big and bright.
It is also known as the Blue Moon, as it is the second full moon that occurs in a month, compared to usually one full moon per month, or the third of the four full moons in each season of the year. Around 100 archaeological sites, as well as the Acropolis, museums and monuments across the country, opened their gates to public to enjoy the spectacle.
Source: Thanassis Stavrakis/AP