Queensland records nine new local COVID-19 cases – its highest spike in almost a year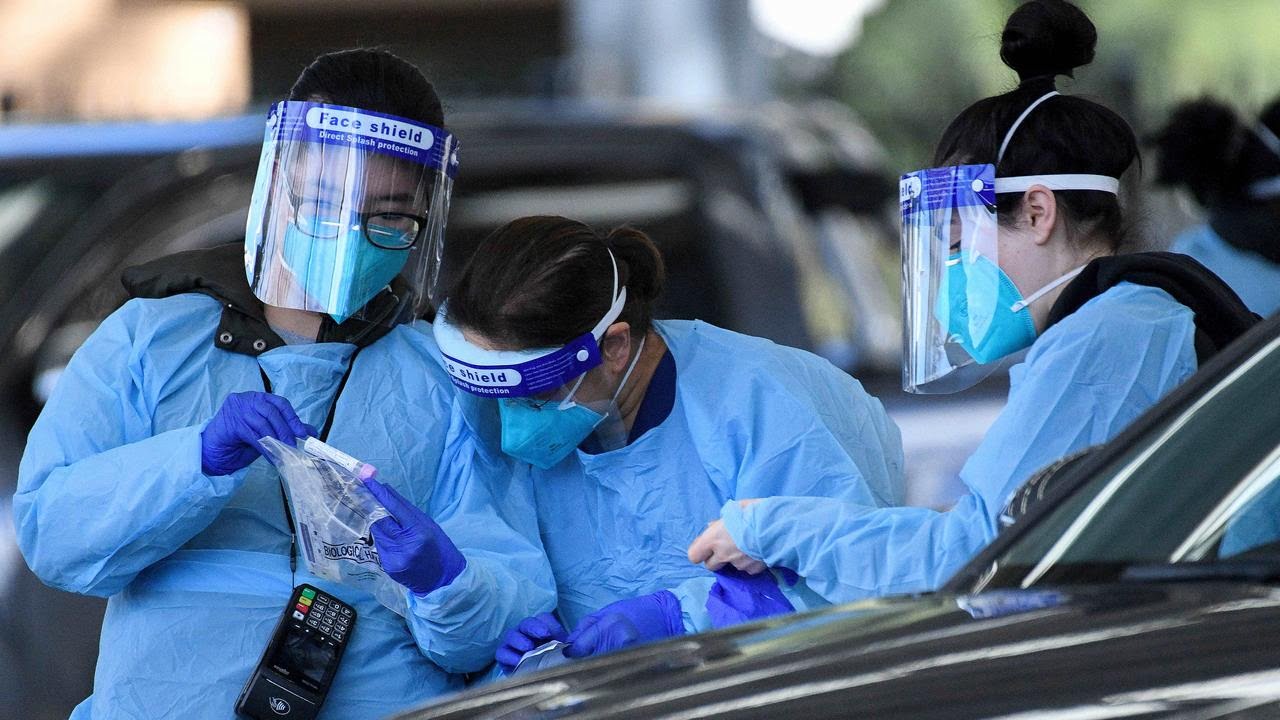 Queensland has recorded nine new local COVID-19 cases as 11 local government areas in the state's south-east begin their first full day of a snap lockdown.
The current outbreak has now expanded to 18 since the first case was announced on Friday – a 17-year-old student at Indooroopilly State High School.
"This is the most number of new community cases that we have reported in Queensland in almost 12 months," Deputy Premier Steven Miles said on Sunday. "The last time we were at this level was August 2020."
One of the new cases is a student at Brisbane Boys Grammar, who also attended karate classes at Ironside State School. The boy's father has also tested positive for COVID-19.
Two cases of the new cases are linked to Indooroopilly State High School and another two cases are linked to Ironside State School.
Five schools in total are now linked to the current outbreak.
Index case linked to overseas travellers
"The cases are rapidly escalating," said Queensland Chief Health Officer Dr Jeanette Young.
She said genomic sequencing has revealed that the initial case – the 17-year-old high school student – likely acquired the Delta variant from overseas travellers who arrived in Brisbane.
"One from Indonesia, who I suspect gave it to the person who came from the UK, either at Singapore airport, on the plane travelling from Singapore to Brisbane or in hotel quarantine.
"I don't have the intermediaries between those two cases and that 17-year-old student.
"I think it is most likely that it has gone from the person who was managed up at Sunshine Coast, discharged from the Sunshine Coast University Hospital on 17 July."
Mask rules in schools to reduce spread
Dr Young said new mask rules will be introduced in school settings to contain transmission of the virus.
"I am worried that this is spreading in schools because of [students] not using masks," she said.
When schools resume on Monday and Tuesday, masks will be mandatory.
"All children in secondary school from years seven onwards, no matter their age," Dr Young said. "All teachers and staff for primary school and for high school, unless they are teaching children who are deaf."
Lockdown compliance 'first class'
Dr Young said residents in the 11 locked down LGAs are complying with the rules, although there is some confusion.
"The response from people has been first class.
"If you are not sure what you're meant to do, just check. Each of the five schools has a different regimen in place, because the risk is different.
"If you have a quarantine notice, just read it, it will be very clear. If you just received a phone call, just check what you need to."
Push to get testing numbers higher
She said authorities want to see the testing numbers at around 40,000 – much higher than the 11,468 tests recorded in the last 24-hour reporting period.
She said masks are needed for those walking outside for exercise, saying that a walk is "not strenuous exercise".
Queensland Health Minister Yvette D'Ath said authorities are considering setting up more testing sites and drive-through clinics.
"We have a virus that spreads in hours, not days. Our testing numbers are not high enough," she said.
"NSW has recorded one death every three days from this virus. We cannot be complacent. We want more people to come out to get tested."
The list of exposure sites has been updated in the last 24 hours to include public transport routes and venues in Oxley, St Lucia and Indooroopilly.
Protesters warned against gathering
Queensland Police Deputy Commissioner Steve Gollschewski said officers will be deployed over today and tomorrow to discourage anti-lockdown protesters from gathering.
"We did have protest activity yesterday [Saturday]. it was minor. Now is not the time to protest and we will take a very strict stance against those who do so."
He urged people to carry ID as officers check people are complying with the 10-kilometre limit.
Eighty calls were made to report breaches of the public health order, including reports of a possible house party.
NRL games allowed to proceed
Mr Miles said COVID-safe arrangements will be in place to allow for NRL games on Sunday to proceed – without spectators.
"It is only possible because the players and officials have been in a bubble for some time. The measures in place are the strictest that have ever been applied and have been assessed according to the public health risks," he said.
NRL games on Saturday were cancelled just ahead of the new lockdown rules coming into effect at 4pm.
Dr Young said it was the right decision to cancel the games and allow for time to develop stricter COVID measures.
"They [the NRL] cancelled the games and understood the risk and returned to me and said if we do all these additional things, would you support us going ahead without spectators?"