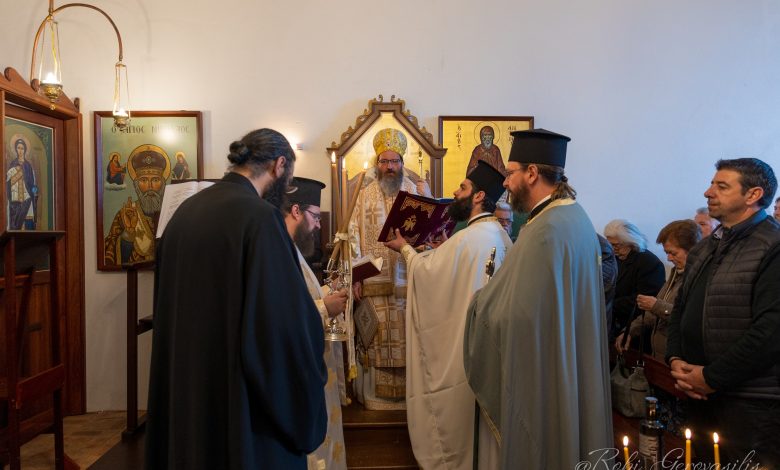 On Monday the 27th of September 2021, which was a Public Holiday for the Queen's Birthday in WA, the Feast of the Translation of St John the Theologian was celebrated at the small townsite of Prevelly.
The Matins and Hierarchical Divine Liturgy was officiated by His Grace Bishop Elpidios of Kyanea. Over 100 of the faithful travelled to Prevelly from Perth via car and bus.
Prevelly is located in the South West region of Western Australia on the coast at the mouth of Margaret River at the northern end of Calgardup Bay. The town was privately subdivided by Geoff Edwards in the early 1960s and named Prevelly after the Preveli monastery on Crete. Edwards was among the Australian soldiers given shelter at the St. John Monastery in 1941 prior to evacuation aboard HMS Thrasher. To thank the people of Crete and the Monastery, Edwards and many of the other Australian soldiers who fought in Crete constructed the chapel dedicated to St John the Theologian which overlooks the Indian Ocean.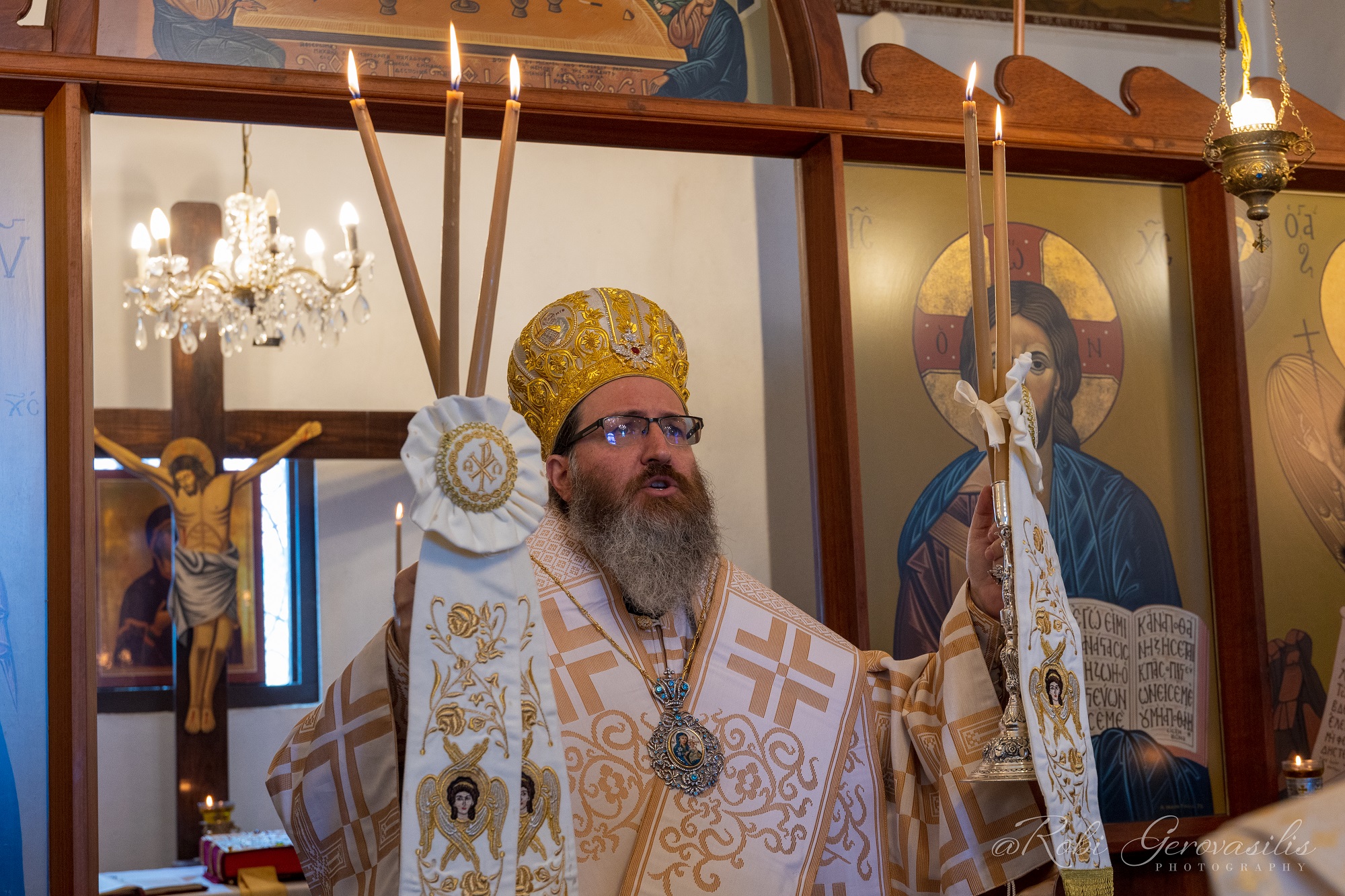 The Margaret River region is very popular with tourists because of its iconic surfing locations, as well as the world famous wineries. Approximately 600,000 tourists a year visit the region.
The faithful who travelled down from Perth were also joined in the service by many of the locals from Prevelly and Margaret River. The chapel is an iconic landmark for the locals who greet the faithful that travel down from Perth with great joy every year.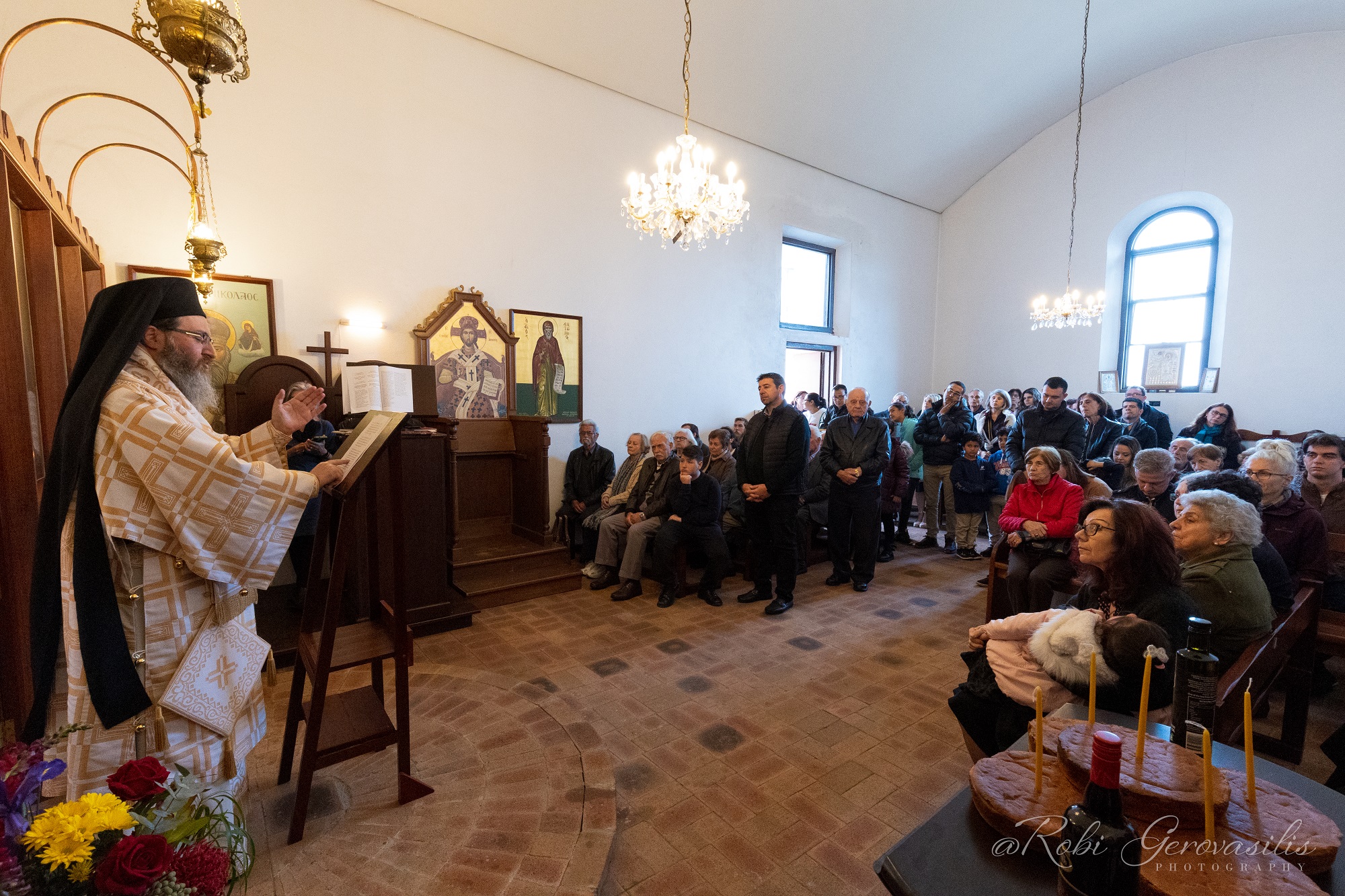 In his sermon, His Grace Bishop Elpidios of Kyanea spoke about the great Christian love which is the emphasis of the letters of St John in the New testament. In particular His Grace discussed chapter 4 of John's Universal letter which tell us that "Whoever claims to love God yet hates their brother or sister is a liar. For whoever does not love their brother and sister, whom they have seen, cannot love God, whom they have not seen" (1 John: 4:20). Furthermore, His Grace thanked those who has travelled from Perth for the feast as well as the local population, making special acknowledgement for the family members of ex-Australian servicemen who were also in attendance. His Grace conveyed to all the faithful the blessings, love and warm regards of His Eminence Archbishop Makarios of Australia.
Following the Divine Liturgy, a delicious luncheon was held in the hall next door to the Church.