PM reiterates Greek support for Ukraine after meeting with President Zelenskyy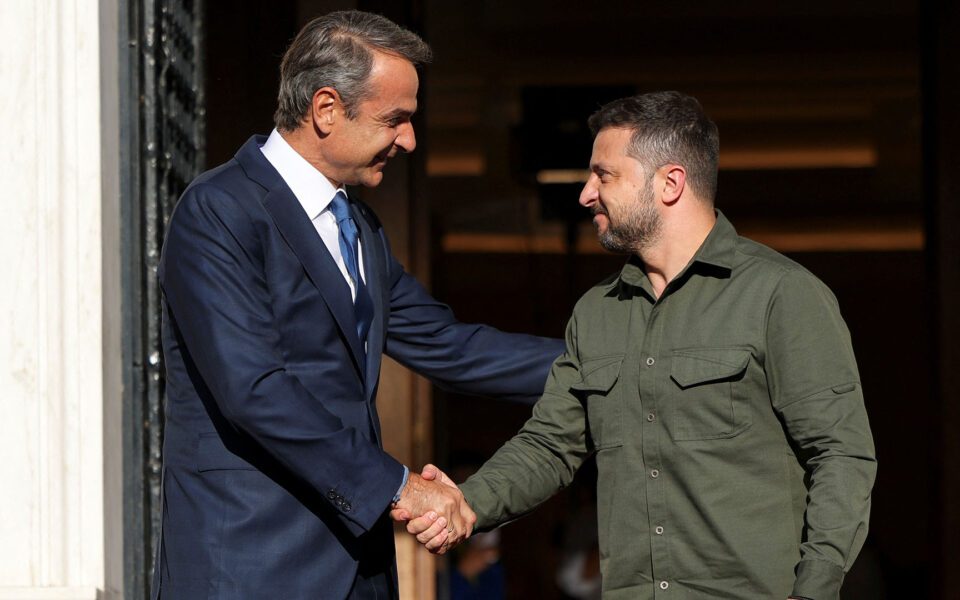 Prime Minister Kyriakos Mitsotakis emphasised Greece's support for Ukraine in a joint press conference with Ukrainian President Volodymyr Zelenskyy after a bilateral meeting on Monday in Athens.
The two countries also signed a joint statement on Ukraine's Euro-Atlantic prospects, with Prime Minister Mitsotakis stressing that Greece will support Ukraine in this venture and that from the beginning of the war Greece has been actively supporting the country.
Mitsotakis and Zelenskyy spoke of the historic ties between the two nations, with an emphasis on the Greek community in Ukraine. The prime minister also pledged that Greece will be present in the reconstruction of Ukraine, particularly of the historic city of Odessa that is closely interlinked with modern Greek history.
"Thank you for the co-operation Greece," said Zelenskyy during the press conference, adding that "we will need Greece's assistance to train our F-16 pilots" and to ensure the safe passage of grain from the Black Sea.
Source: ekathimerini.com