Patriarch of Jerusalem: We pray to the Lord for all those affected by the wildfires in Greece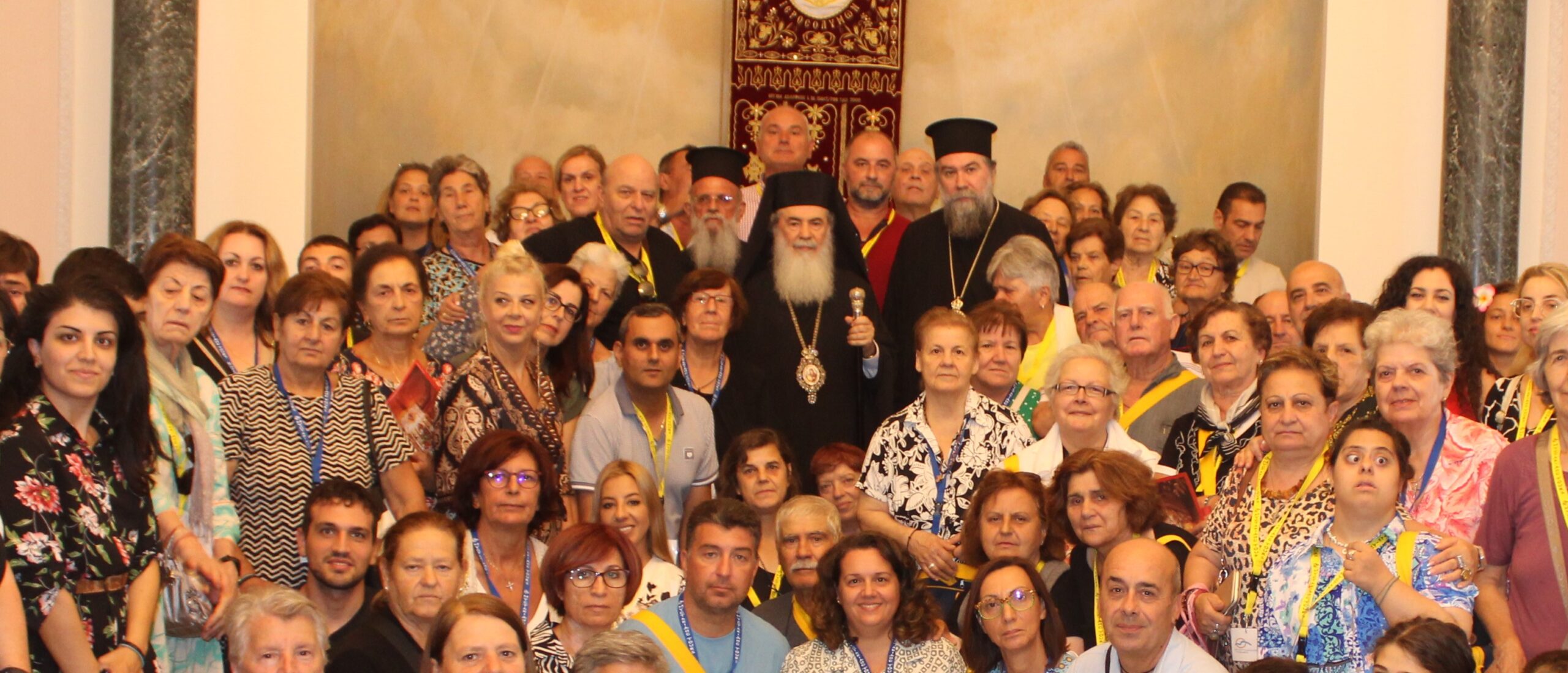 On Wednesday morning, His Beatitude Patriarch Theophilos of Jerusalem welcomed His Eminence Metropolitan Theologos of Serres and the pilgrims from Serres to the Patriarchate of Jerusalem.
The Patriarch, after thanking the Metropolitan for his love and devotion to the Greek Orthodox Patriarchate of Jerusalem and his support to the Brotherhood, underlined the great value of reviving our faith. Faith is revived during the pilgrimage visit to the pilgrimages, which as beacons of authentic spirituality and life, spread the light of Christ throughout the world.
The Patriarch also thanked Metropolitan Theologos for hosting 50 young people of the flock of the Patriarchate at the Church camps "Christou Pigi" of the Holy Metropolis of Serres in Greece. For the 11th consecutive year, boys and girls from the Holy Metropolis of Nazareth and the wider region of Galilee, with the blessing of Patriarch Theophilos of Jerusalem and at the request of Metropolitan Kyriakos of Nazareth, made a spiritual and educational trip to the Church of Serres. Thus, they had the opportunity to visit pilgrimages of the area, churches and monasteries, the city of Serres, as well as other religious and cultural attractions.
The Patriarch said in his homily that they had been watching with deep sorrow the shocking destruction caused by the wildfires that have been raging in Greece in recent days. He also said that they sympathized with their Greek brothers and sisters and prayed before the Holy Sepulcher of our Lord for the repose of the souls of the victims. He said that they also prayed for the moral and spiritual strengthening of the people who mourn the loss of family members and friends, the destruction of their houses and the environment.
"The Patriarchate of Jerusalem, at this time of harsh ordeal due to the wildfires, has been praying wholeheartedly for the strengthening of firefighters and stands by the side of the suffering Greek brothers and sisters," the Patriarch of Jerusalem said.
Source: Jerusalem Patriarchate
More photos: