Patriarch of Alexandria: We pray for an immediate end to bloodshed on the ground that Christ walked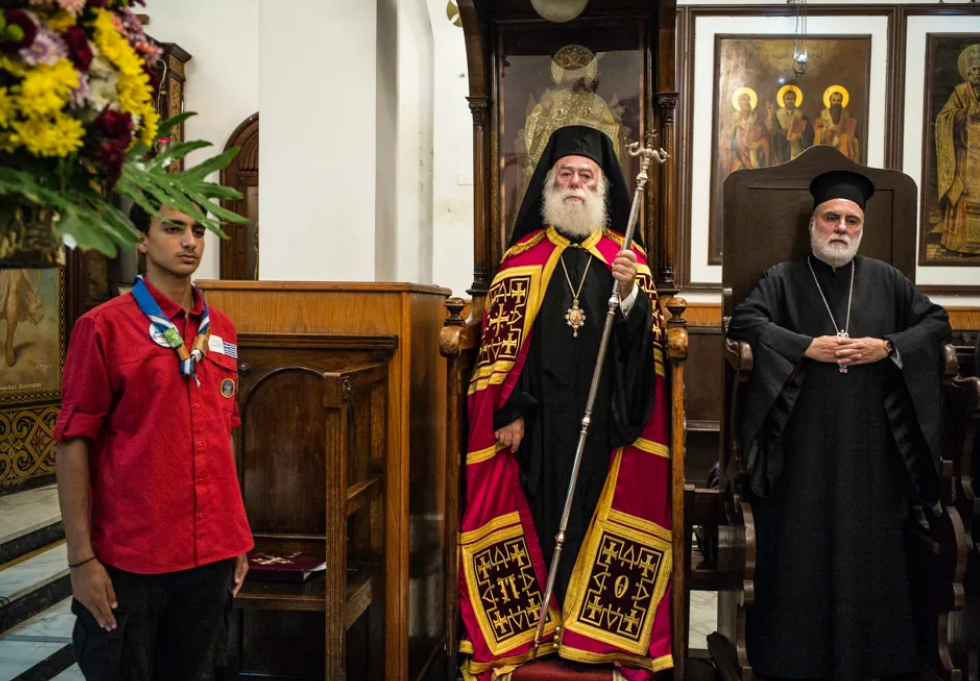 Many people gathered at the Church of the Holy Unmercenaries in Subra, Cairo, where the memory of Saints Cosmas and Damianos was celebrated on 1 November 2023.
His Beatitude Patriarch Theodore of Alexandria and All Africa presided over the Great Vespers after the Artoklasia (blessing of the five loaves) on 31 October 2023, while His Eminence Metropolitan Nikodimos of Memphis and Patriarchal Vicar of Cairo attended the service.
In his homily, the Patriarch said with emotion: "I would like to thank you for coming tonight to a poor but glorious suburb. You are in Subra tonight, my children. Where the heart of Greece was beating. I have heard so many stories and written so many books about Subra. When we opened the doors of the renovated Church many years ago, I saw dozens of Egyptians tearful. They had memories from their childhood, here in Subra.
Our Church has not forgotten all these children. As our President, Mr. Zoumboulidis, tells us, dozens of children found healthcare, food and books here. But above all, the Patriarchal Centre gave them scholarships."
The Patriarch thanked Metropolitan Nikodimos of Memphis, the President of the Patriarchal Centre, George Zoumbolidis, and the head of the Church, Archimandrite Joachim, as well as all those who help to keep the Church clean and open.
The Patriarch also referred to the war in Palestine and prayed for an immediate end to the bloodshed on the ground that Christ walked.
Metropolitan Nikodimos of Memphis presided over the Hierarchical  Divine Liturgy on 1 November,  along with Archimandrites Joachim, Theodore and Parthenius and Deacon Yousef. Protopsaltis Mr. Alexandros Rigakis chanted the hymns on both festive days and the Arabic-speaking Protopsaltis Mr. Tony Atala chanted the Vespers.
After the end of the Divine Liturgy, a luncheon was held at the Patriarchal Centre.
Source: Patriarchate of Alexandria
More photos: