Over 300,000 pilgrims expected at Iasi for Saint Parascheva's feast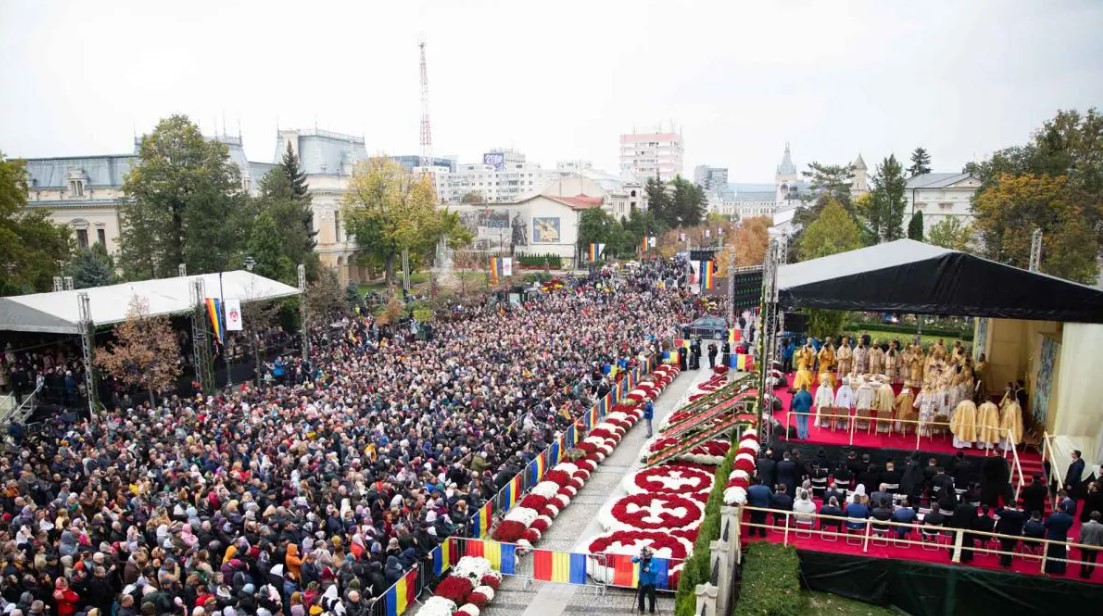 The Archdiocese of Iasi is anticipating over three hundred thousand pilgrims in attendance at a 9-day-long pilgrimage at Iasi beginning this Saturday ahead of the principal celebration of Saint Parascheva, one of Romania's most beloved saints, on October 14.
Last year, in 9 days of pilgrimage, over 340,000 people participated in the events organised for the patronal feast of the Metropolitan Cathedral in Iași. Over time, the organisers have made efforts to optimise the waiting time.
The reliquary with the holy relics of St. Parascheva will be taken out of the cathedral this Saturday morning at 06:30 and placed in a baldachin arranged in the courtyard of the Metropolitan Cathedral.
On October 11, a Greek delegation will bring the relics of Saint Andrew of Crete from the Metropolitan Cathedral in Arkalochori, Crete. The decision to bring St Andrew of Crete's relics is linked to the fact that the Holy Synod of the Romanian Orthodox Church declared 2023 a commemorative year of hymnographers and church chanters.
Saint Andrew of Crete was the Archbishop of Crete at the end of the 7th century and the beginning of the 8th century. He was a theologian, teacher, and hymnographer, best known for writing the Great Canon, a lengthy penitential hymn sung during Great Lent.
Photography courtesy of Doxologia.ro
Source: basilica.ro