Australia
NSW shatters COVID-19 records again with 1,431 new local cases and 12 deaths
There are now nearly 1,000 COVID-19 patients in hospitals across NSW, 63 of whom require ventilators.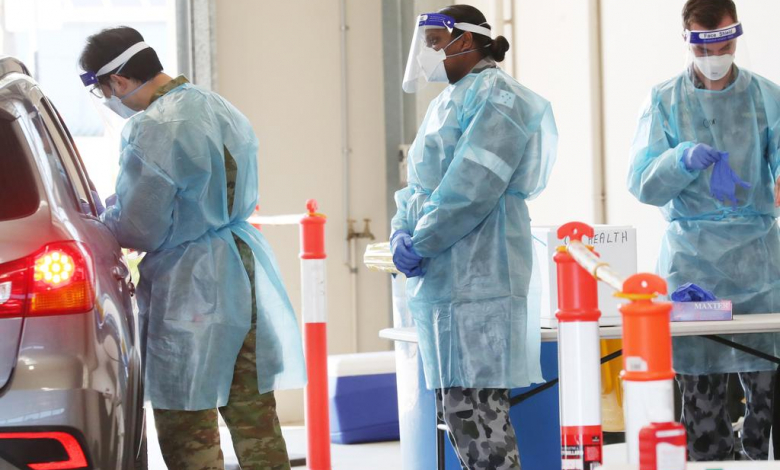 New South Wales has reported a record 1,431 new locally acquired COVID-19 cases and 12 further deaths, as Premier Gladys Berejiklian warns the state's Delta crisis is still likely to deepen in the coming weeks.
Among the new fatalities announced on Friday was a woman in her 30s who died at home in southwestern Sydney on 1 September. She was unvaccinated.
The other deaths include people in their 60s, 70s and 80s from across Sydney. A man in his 90s from the Blue Mountains has also died at a Hawkesbury aged care home.
The majority of new cases continue to arise in western and southwestern Sydney. Of the new cases reported in the 24 hours to 8pm Thursday, 508 were from the South Western Sydney Local Health District and 424 were from the Western Sydney LHD.
There are now 979 COVID-19 patients in NSW in hospital – including 160 in intensive care and 63 on ventilators -but Ms Berejiklian said authorities were anticipating cases would rise in the next fortnight.
"The next fortnight is likely to be our worst in terms of the number of cases," she told reporters on Friday.
"But as I have said it is not the number of cases we need to be focusing on but how many of those cases and up in our intensive care wards and hospitals and how many people we have vaccinated."
NSW reached a milestone of 70 per cent single-dose vaccination coverage of people aged 16 and over on Thursday. More than seven million jabs have been administered in NSW.
It all but guarantees NSW will soon enough reach double-dose vaccination for 70 per cent of the population, triggering a wider easing of restrictions.
NSW Health said it administered 44,248 COVID-19 vaccines in the 24 hours to 8pm Thursday.
Earlier on Friday, residents of Sydney's coronavirus hotspots became allowed to exercise as much as they like within their curfew.
Residents of the NSW local government areas of concern must still be at home by 9pm and cannot start going for jogs or walks before 5am.
Elsewhere, five schools in Sydney's west have been closed for deep cleaning and contact tracing after members of the school communities tested positive to COVID-19.
They are Glebe Public School, Pitt Town Public School, Cambridge Park Public High School, Merrylands Public School and Hamden Park Public School.
A social housing unit block in Camperdown in Sydney's inner west and another building in Wollongong have been locked down after some of the residents tested positive.
Meanwhile, seven men have been fined more than $30,000 for breaching public health orders by leaving Sydney and canvassing for work in the Lake Macquarie area.
NSW Police say they spoke with one of the arborists on Thursday, after receiving tip-offs to Crime Stoppers about the group.
Source: sbs.com.au