Australia
NSW reports another 941 local COVID-19 cases and six deaths
Gladys Berejiklian confirmed NSW students will return to school one week ahead of schedule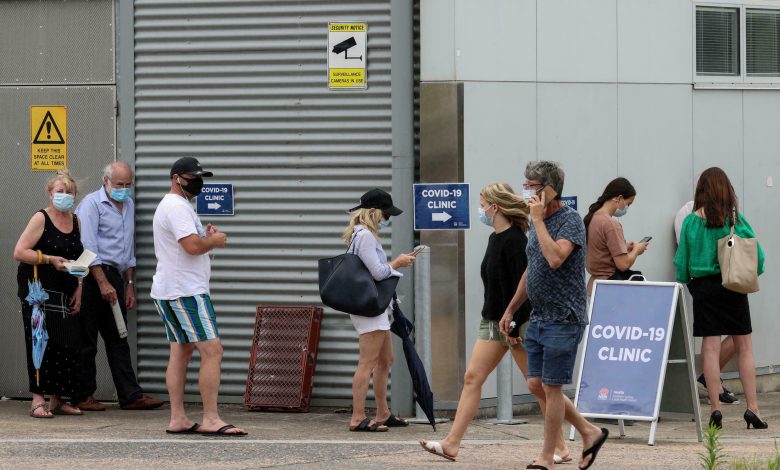 NSW has reported 941 new local coronavirus cases and six deaths, as Premier Gladys Berejiklian confirmed students will return to school one week ahead of schedule.
Thursday's figures follow 15 deaths announced on Wednesday, the state's highest number of daily deaths since the start of the pandemic.
There are currently 1,090 COVID-19 cases admitted to hospital, with 213 people in intensive care, 105 of whom require ventilation.
Of the new deaths announced, three people were in their 70s, two people were in their 80s and one person was in their 90s.
Four people were not vaccinated and two people had received one dose of a COVID-19 vaccine.
The new comes as NSW Health has announced stay-at-home orders will be extended until 11 October for a number of local government areas (LGAs) in regional NSW due to the ongoing COVID-19 public health risk.
The earlier school return was decided after NSW exceeded vaccination double dose expectations, and as the state is set to reach 70 per cent full coverage ahead of schedule.
The state has already completed 86.7 per cent of first doses among over 16s, with 62.9 per cent fully vaccinated.
The staged opening of schools was to begin on 25 October starting with Year 12, kindergarten and Year 1 but it will now start on 18 October for this group.
All other students will be integrated back onto school grounds over the following two weeks, on 25 October and 1 November.
Source: sbs.com.au