NSW records 415 new local COVID-19 cases and four more deaths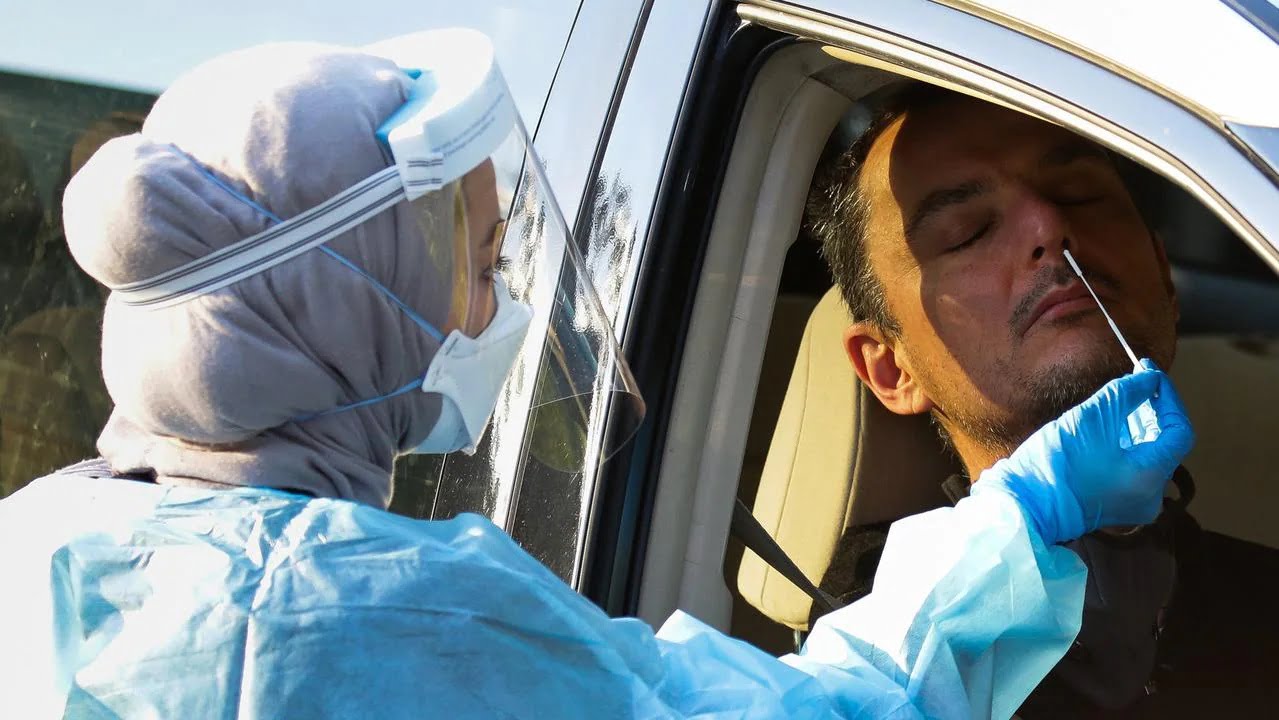 New South Wales has recorded 415 new locally acquired COVID-19 cases and four more deaths.
The fatalities include a female in her 50s at Campbelltown Hospital in south-western Sydney who wasn't vaccinated, a female in her 70s at Royal North Shore Hospital who was given her first vaccine dose, a man in his 80s at Liverpool Hospital who wasn't vaccinated, a female in her 80s at Royal Prince Alfred who was vaccinated but who had underlying chronic conditions.
Sixty-two people are currently in ICU.
"Again, our heartfelt deepest sympathies and condolences to all of their loved ones," Premier Gladys Berejiklian said.
The case numbers follow the state's highest daily tally on Saturday of 466 cases.
At least sixty-six people were in the community for whole or part of the infectious period. At least 276 cases have yet to be linked to a known case.
'Bunker down'
Chief Health Officer Dr Kerry Chant said case numbers remained "too high".
"Everybody needs to have a great sense of responsibility to follow the rules," she said.
Dr Chant said the $320 isolation payment, which will be available from Monday, should encourage more people to abide by stay-at-home requirements while awaiting test results.
"We need to see the numbers go down," she said.
"This is the time to bunker down. We're still finding that people are visiting each other. We are still finding that work-based transmissions are set off."
The spread of the virus to regional parts of the state triggered a snap seven-day lockdown for all of regional NSW on Saturday.
Resources diverted to western NSW
The daily number of infections continues to rise in at-risk Indigenous communities in western NSW, such as Dubbo and Walgett, where vaccination rates are at eight per cent.
In the 24 hours until 8pm last night, 29 COVID-19 cases were recorded in western NSW with nine people in the community during the infectious period.
Ms Berejiklian said the decision on Saturday evening to extend the lockdown to the whole of regional NSW was necessary.
"To be frank, by yesterday most of the state was locked out already. It was just a few local government areas in regional and rural communities," she said, saying the decision was based on health advice.
Deputy Premier John Barilaro said a "short, sharp lockdown" was effective in Orange and it is hoped it will contain the spread in regional NSW.
"Stay home. Of course, there are reasons you can leave, for work, for medical appointments, of course for groceries. But the reality is that if we do the right thing over the next seven days, this lockdown in the regions will be short, sharp, and it will be effective in protecting communities going forward."
In Wilcannia on Saturday, the Royal Flying Doctor Service assisted in administering 320 vaccinations.
Dr Chant said she was not aware of reports of a mask shortage in western NSW communities, and if that was the case, the situation would be remedied immediately.
'No silver bullet'
Five million COVID-19 vaccine doses have now been administered – 50 per cent of the state's adult population.
Premier Berejiklian said vaccination was key.
"The last thing we want to see is more deaths because of this outbreak. But unfortunately, we know that is what we are going to see unless we reduce case numbers and unless we increase the rate of vaccination."
Dr Chant said vaccination was "no silver bullet" but a necessary part of the solution to containing the virus. She thanked the federal government for securing additional Pfizer doses from Poland.
Of the 1 million Pfizer doses secured, 530 million will be allocated to younger residents aged between 20 and 39 in the 12 LGAs of concern in NSW.
"We are targeting it to the younger age groups…we know that they are driving the spread. This will be an intense effort to get one dose of the vaccine into that group as quickly as possible."
NSW Police said it issued 529 fines in the last 24 hours as it prepares to launch operation Stay At Home from midnight. Steeper fines of $5,000 – a five-fold increase – will apply from Monday as stricter compliance measures are implemented.
"We now have a statewide lockdown across the state, and we need 100 per cent of people to stay at home and comply with the orders," said NSW Police Deputy Commissioner Mick Willing. "Not 90 per cent, 100 per cent."
Source: sbs.com.au