Northcote: The Mystery of Holy Unction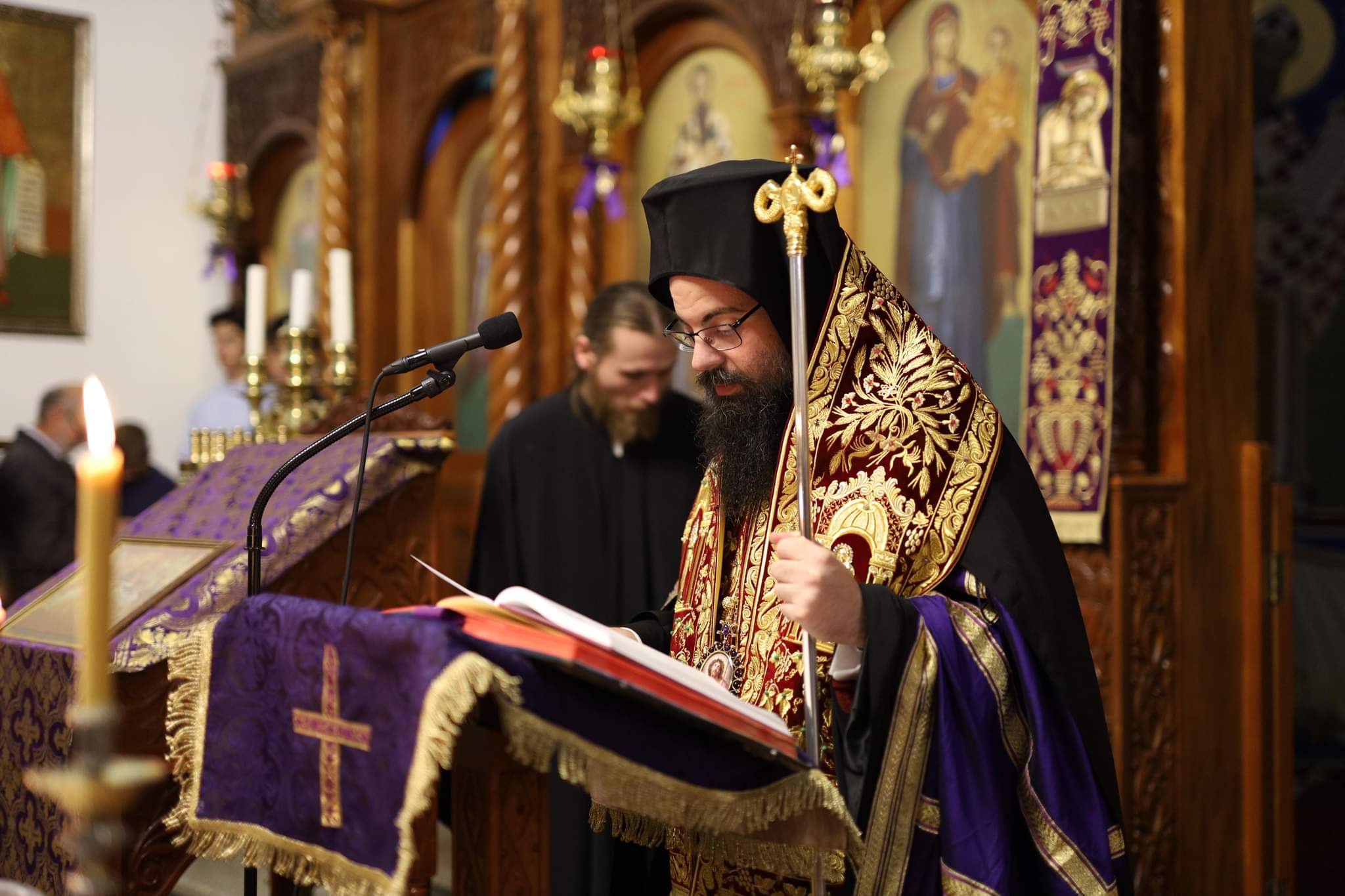 On Holy and Great Wednesday afternoon His Grace Bishop Evmenios of Kerasounta conducted the service of the Holy Unction, in both Greek and English languages, at the parish of St Vasilios in Brunswick.
Concluding the service His Grace briefly spoke about the importance of the Holy Unction sacrament and in general all sacraments and how important it is they we participate in them. His Grace highlighted that "Sacraments are the river in which God's Grace flows to each one of us and they are the means by which we receive spiritual and bodily comfort."
His Grace conveyed to all in attendance the love and blessings of His Eminence Archbishop Makarios of Australia wishing everyone a blessed Pascha.
More Photos: