On Friday 6th May His Grace Bishop Evmenios of Kerasounta attended the luncheon organised by the Federation of Greek Elderly Citizens Clubs of Melbourne and Victoria to celebrate Pascha and Mothers Day.
The event was held at the Pan Macedonian Association Function centre in Fitzroy North and was attended by over 100 representatives of elderly citizen clubs across Melbourne.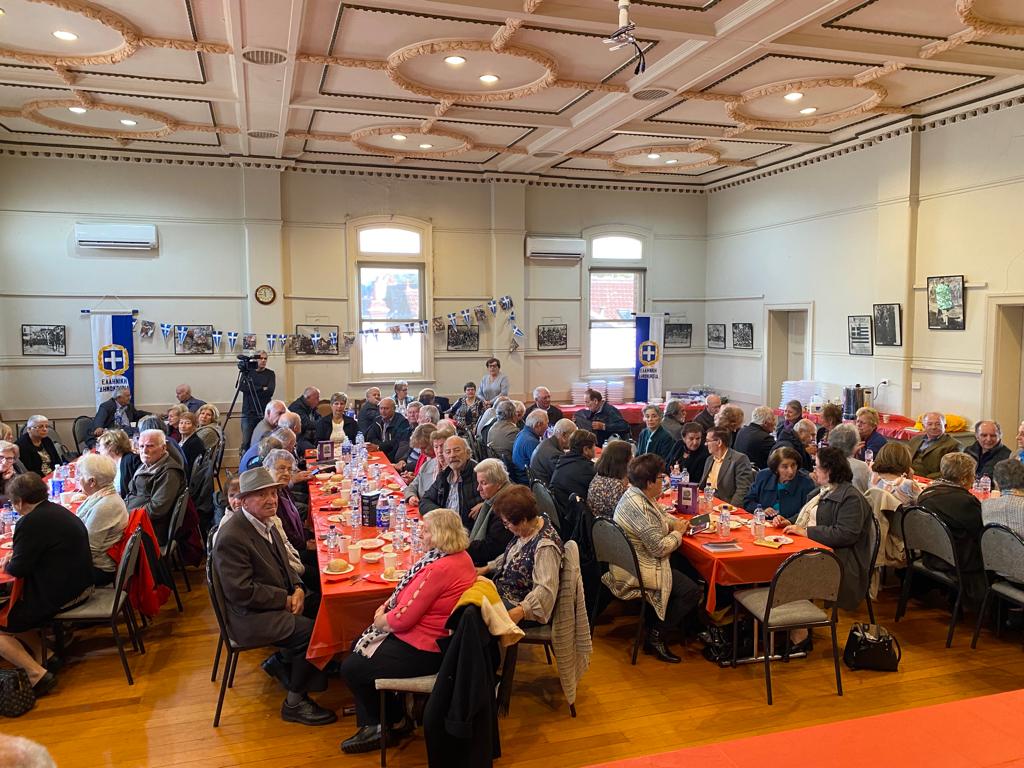 His Grace conveyed His Eminence's blessings for the Resurrection period and thanked the elderly for everything they have done so that His generation can have a comfortable life. His Grace mentioned that He is Australian born and His generation owes everything to our elderly migrants who sacrificed everything so we can have much.
His Grace also expressed appreciation to all the mothers in the room and in general to all women. He mentioned that women in general play an enormous role to society and to the church and Panagia and the Myrrhbearers that we celebrate on Sunday tell us exactly this.