New day for Athens cinemas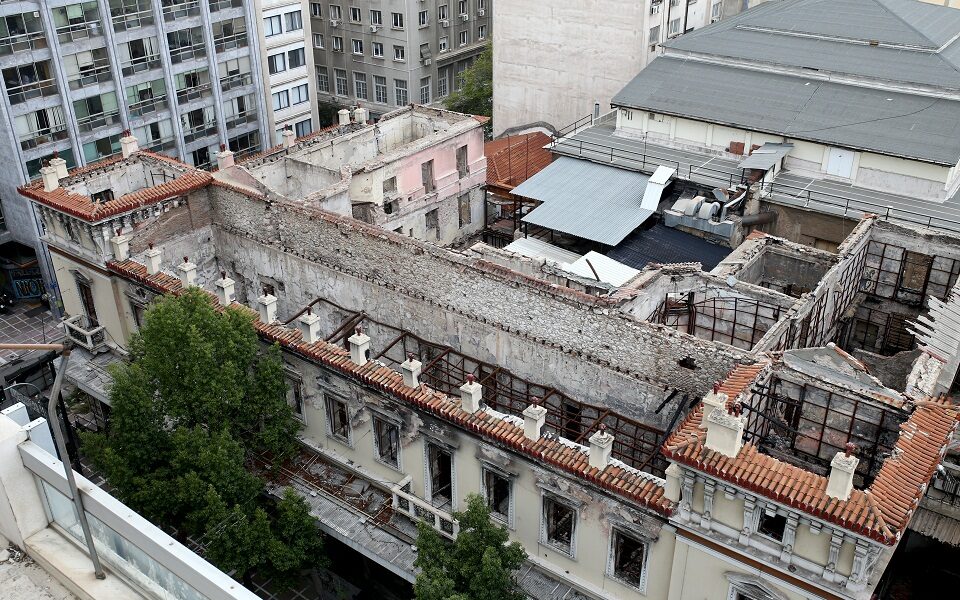 Old-style cinemas of the type we had before the dominance of multiplexes are returning to the center of Athens.
In the next few years, and as long as all the business plans are implemented, both the Apollon and the Attikon cinema in Stadiou Street will reopen, while the Cine Ideal in Panepistimiou Street is expected to be drastically upgraded, and the Astor will regain its glory.
The touristic as well as commercial recovery of the capital's center in recent years is now being complemented by the return of large entertainment venues. While the upgrade of the Ideal is taken to some extent for granted, after the relevant assurances given by the Mitsis hotel group, which leased the historic building that houses it, the resumption of the Apollon and Attikon cinemas is news.
The two historic theaters, which stopped operating 10 years ago when a large part of the facade of the emblematic building in which they are co-located in Stadiou burned down, were leased together with the entire building complex in the form of a group of real estate interests of Yannis Perrotis.
Sources state that the renovation of the building and the highlighting of its preserved facades will be launched, while it will also host other uses which at present have not yet crystallized. However, the cinemas, which have not been affected to the extent the rest of the building has by the fire of February 2012, may resume operation as soon as possible, especially since they are businesses capable of generating significant cash flows that will in turn help with the financing of the overall redevelopment, sources explain.
The building belongs to two entities that until recently were in legal confrontation, but have finally reached a compromise solution. 
Meanwhile, Stavros Mitsis, managing director of the Mitsis hotel group, has confirmed to Kathimerini that the Ideal will continue to operate in the future and even be upgraded.
At the same time, the future of the Astor cinema, also on Stadiou Street, is now set to be positive, following the recent decision of Deputy Minister of the Environment Nikos Tagaras, declaring its use as a cinema to be preserved. 
Source: ekathimerini.com