More than 200,000 animals declared dead after storm Daniel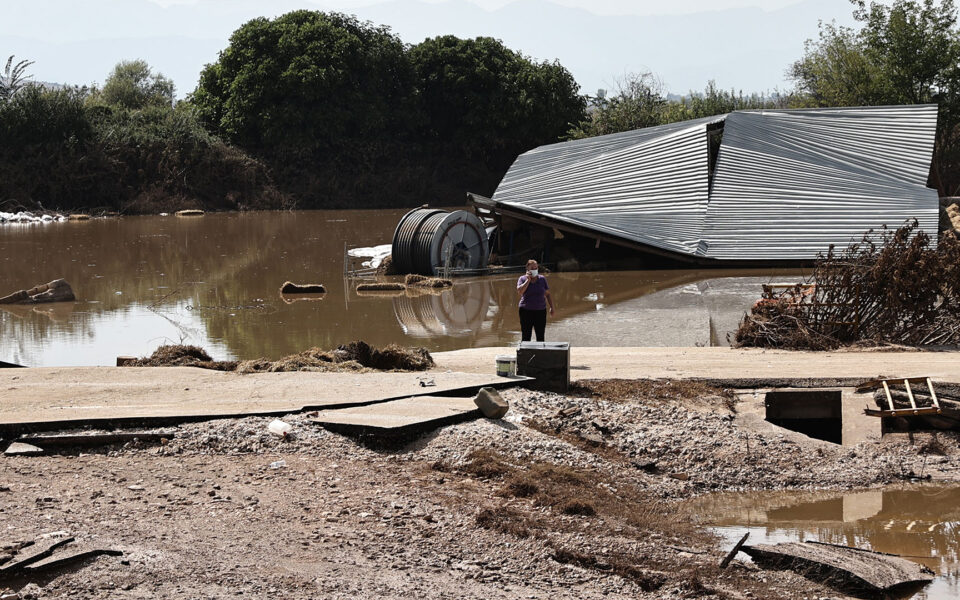 More than 200,000 dead animals have been declared to the Hellenic Agricultural Insurance Organisation (ELGA) in Thessaly, central Greece, according to Minister of Rural Development and Food Lefteris Avgenakis.
Speaking from the Crisis Coordination Centre in Larissa, Avgenakis said that 61,786 sheep and goats, 19,355 pigs, 5,306 cattle, and 123,810 birds have so far been reported dead.
According to Avgenakis, there is difficulty in approaching the livestock units, which results in problems in the collection and management of dead animals.
Avgenakis stated that "dealing with issues concerning public health is the responsibility of all of us," encouraging individuals to take measures to try and avoid health hazards.
Source: ekathimerini.com