Metropolitan Nektarios of Kition at the Theological School of Halki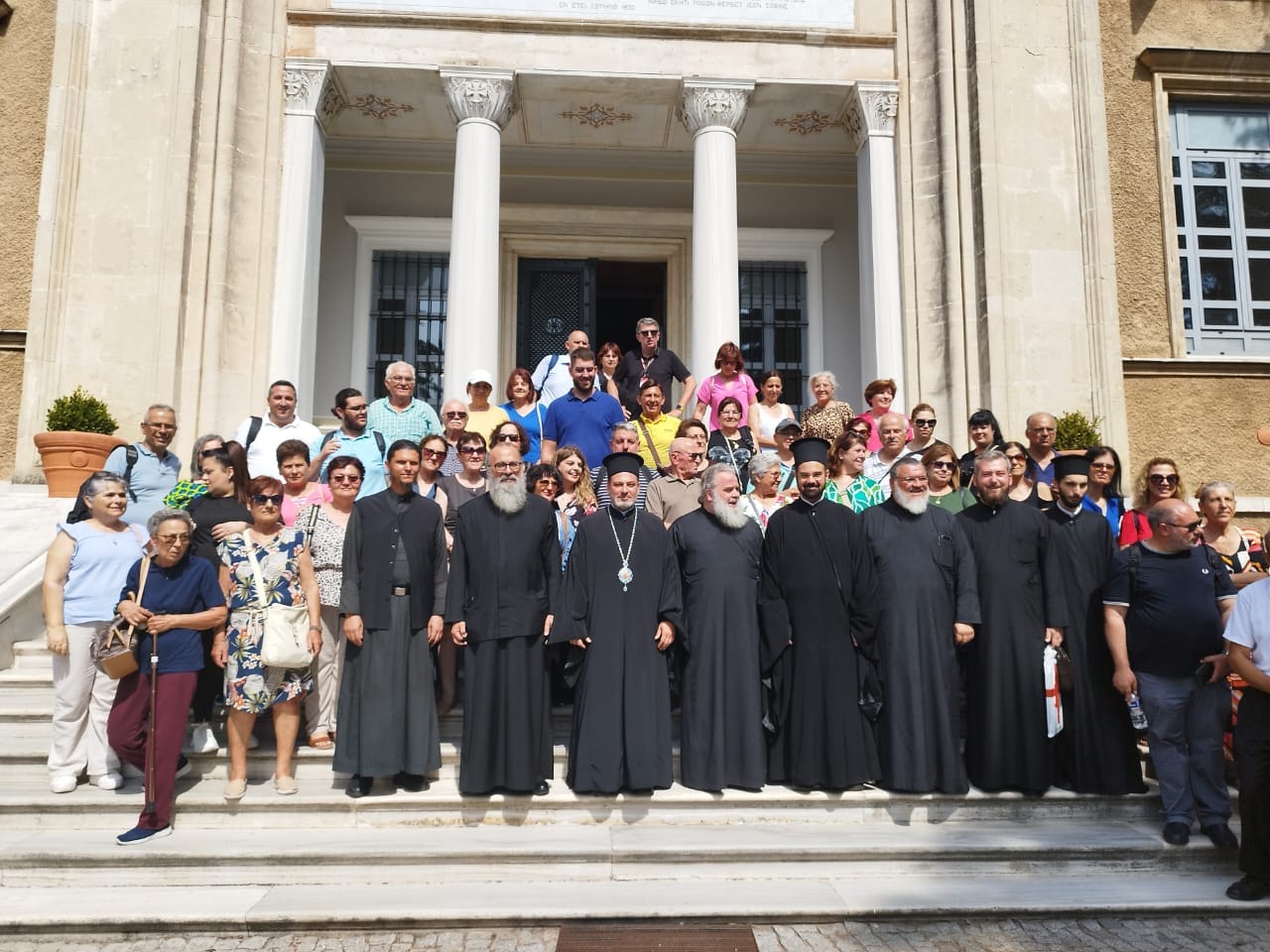 On Friday, 7 July 2023, His Eminence Metropolitan Nektarios of Kition, from the Autocephalous Church of Cyprus, visited the Holy Theological School of Halki with a group of clergy and lay pilgrims.
The Metropolitan and the pilgrims were welcomed by the Abbot, His Grace Bishop Kassianos of Arabissos, along with his brotherhood. After the pilgrimage to the chapel of the Holy Trinity, the Abbot addressed the Metropolitan and welcomed all visitors to the Theological School of Halki, referring both to its rich contribution to the Church during the years of its operation and to the issue of its reopening, which the Ecumenical Patriarchate has been seeking and expecting for 52 years.
Subsequently, the large group of pilgrims were guided through the classrooms, gardens, and other areas of the School.
Source: fosfanariou.gr
More photos: