Melbourne: Sunday of the Paralytic celebrated at the Church of the Dormition of the Theotokos, Geelong, VIC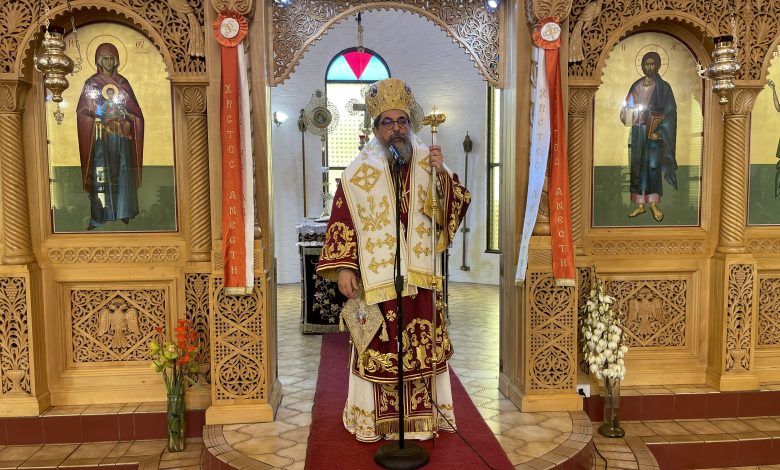 On the Sunday of the Paralytic, May 15, a hierarchical Divine Liturgy was officiated at the Holy Church of the Dormition of the Theotokos in Geelong, Vic, presided over by His Grace Bishop Kyriakos of Sozopolis.
His Grace, speaking about today's commemoration, said characteristically that "Christ was and is the only and constant supplication of every human being. This supplication escapes every sorrow and transforms every human pain. No one has ever loved man so much and relieved him of the fear of his borderline situations, as much as Christ.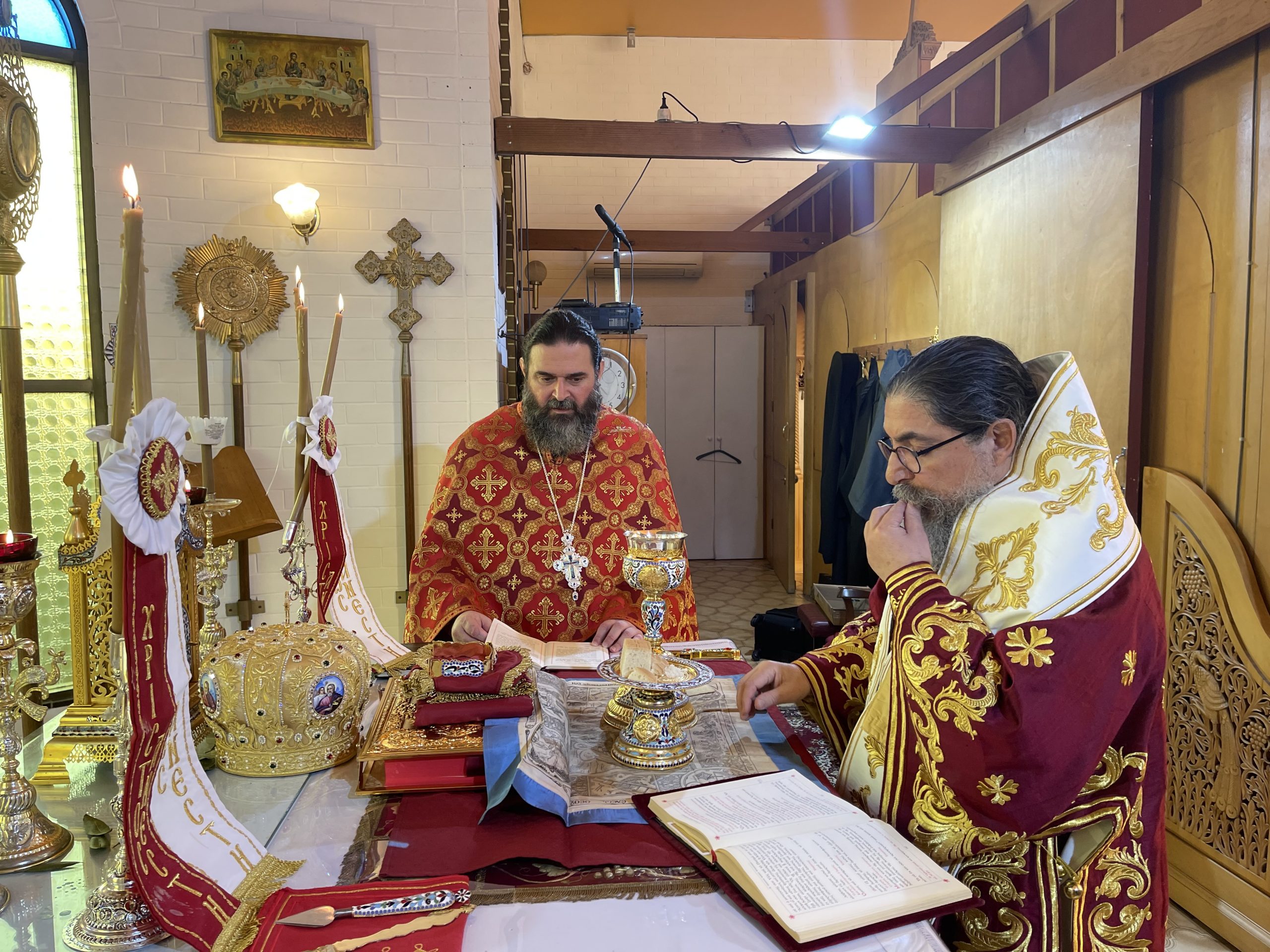 In Jerusalem, in the area of the sheep pool (Pool of Siloam), the miracle of the healing of the paralytic takes place, who bore the cross of his illness for 38 whole years.
In this situation, as we conclude from the Gospel text, he was led by sin and the severance of his relationship with God. And where human figures had cultivated within him despair and loneliness, he waited patiently for his cure. And the miracle happens. God does not leave him.
The words of Christ which he spoke are salvific. "Yes, you are well. "From now on, do not sin in order not to get worse." The redemptive presence of the Lord heals the body and soul of the paralytic.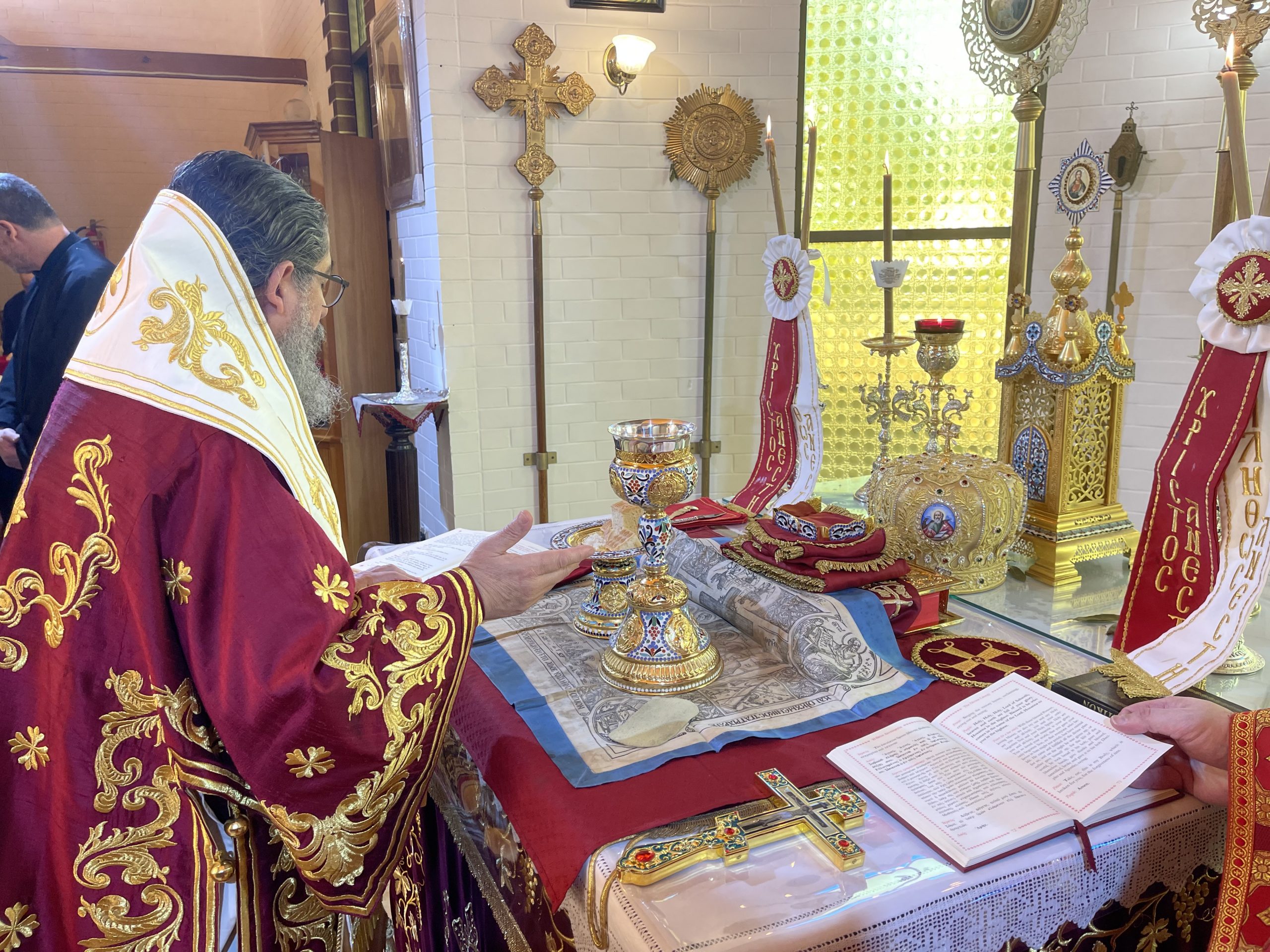 His Grace Bishop Kyriakos thereafter, thanked the President and the members of the Council and Father Kosmas Damianidis, for their hospitality and the love they showed to his person. His Grace then conveyed the heartfelt prayers and blessings of His Eminence Archbishop Makarios of Australia, to all who were in attendance.
The Divine Liturgy was followed by a meal in the hall of the Community Centre.